Rarible vs Opensea: What's the Best NFT Marketplace for You?
There are two names you've heard of as trustworthy exchanges to trade NFTs on. Rarible and OpenSea. Which actually deserves your time and money?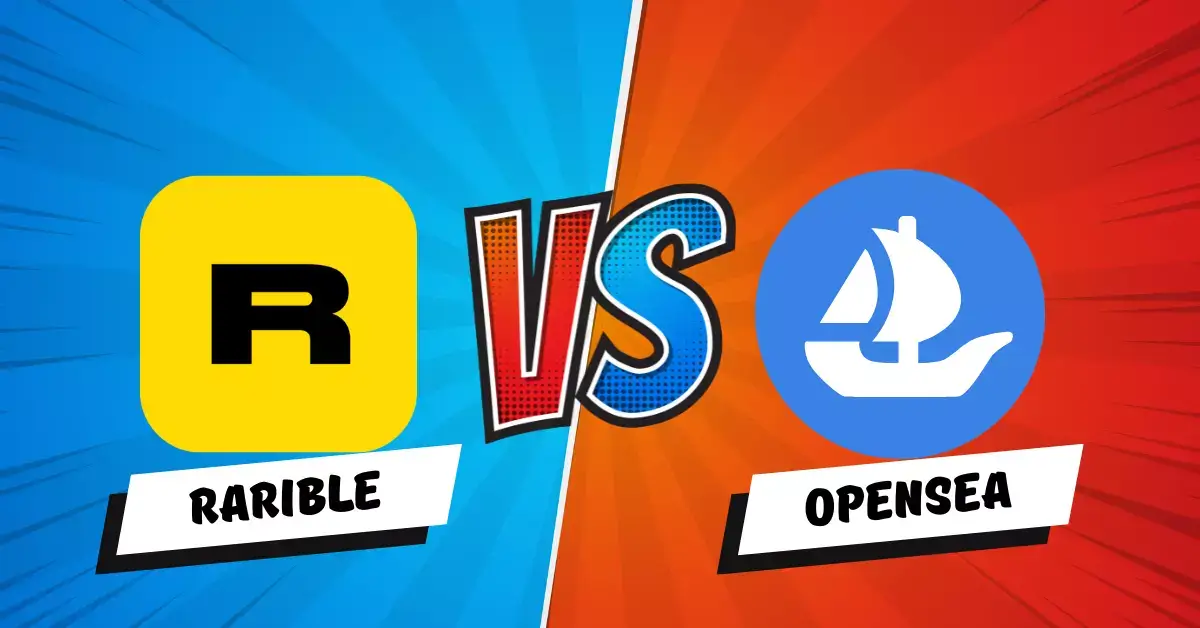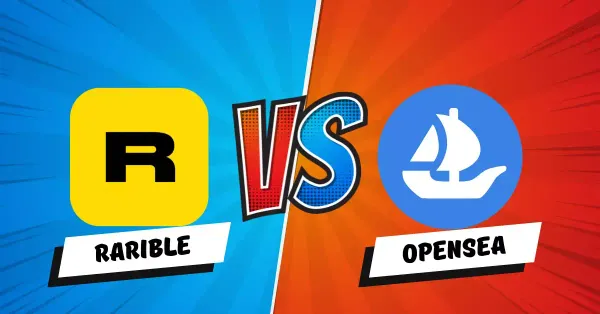 There are two names you've probably heard of if you're looking for a trustworthy exchange to trade NFTs on. Rarible and OpenSea. Which actually deserves your time and money? We'll go through the key distinctions between the two NFT exchanges so you can decide which one best suits your taste.
While most of us mere mortals were browsing the internet with increasing confusion as we tried to get our heads around NFTs, a few people didn't just understand what they were—they built their own trading platforms.  And now NFTs have become so much of a permanent fixture we're considering signing up to a marketplace, we're weighing up the platforms they've created. But how do Rarible vs OpenSea compare?
They're both decentralized marketplaces for exchanging (and minting) NFTs, but there are some key differences you should be aware of. Understanding the two can seem overwhelming, especially if you're relatively new to this world, but we'll break it down for you.
Introducing NFTs
If you found your way to this article, you probably have at least a vague idea of what NFTs are, but it's worth having a quick recap. Short for non-fungible tokens, NFTs provide a new way to prove ownership of assets using blockchain technology.
Because they're non-fungible, each token is for a single asset—whereas you can use currencies like Bitcoin to buy just about anything, an NFT solely represents one thing. It's more like a digital contract than a currency.
The use of smart contract technology means a public ledger on the blockchain states who the current owner is and ensures transactions go smoothly—all while keeping everything decentralized.
So far, NFTs have mostly been used for exchanging digital art—sometimes at dizzying heights—but they can also represent ownership of physical goods.
Introducing OpenSea
First up, we have OpenSea. In its own words, OpenSea is both the "world's first" and "largest" marketplace of its kind. It launched in 2018, inspired by the ascent of CryptoKitties (a range of digital art themed around kittens that became one of the first NFT collections to get publicity).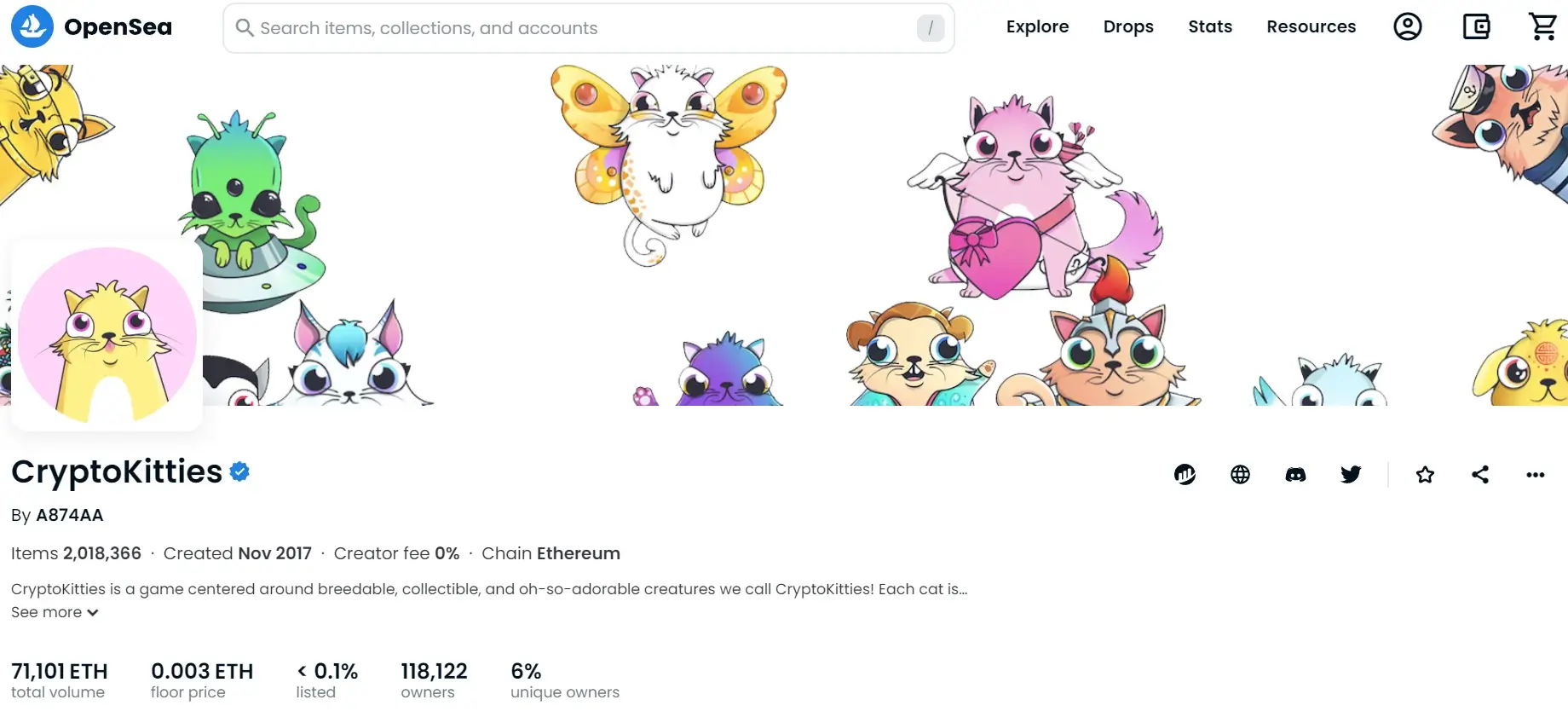 Since then, it's expanded beyond digital art to offer all kinds of NFTs, from music to trading cards.
OpenSea works similarly to more conventional eCommerce platforms, like Amazon or eBay. You can either browse its offerings by typing the item you want into the search bar or by choosing a category and browsing all its offerings. If you want to learn how OpenSea makes money, then read this.
We'll explore the technicalities and features of the platform later, but before we get to that, we need to introduce one of its biggest competitors.
Introducing Rarible
Rarible might not be able to claim it's the first or largest NFT marketplace, but it's certainly made a name for itself in the space. After launching in 2020, Rarible has established itself as one of the most prominent marketplaces in the world, with a trading volume of more than $274 million and more than 1.6 million users.
It's also attracted everyone from Twitter to Lindsay Lohan as clients and has its own cryptocurrency, RARI. Not a bad set of achievements.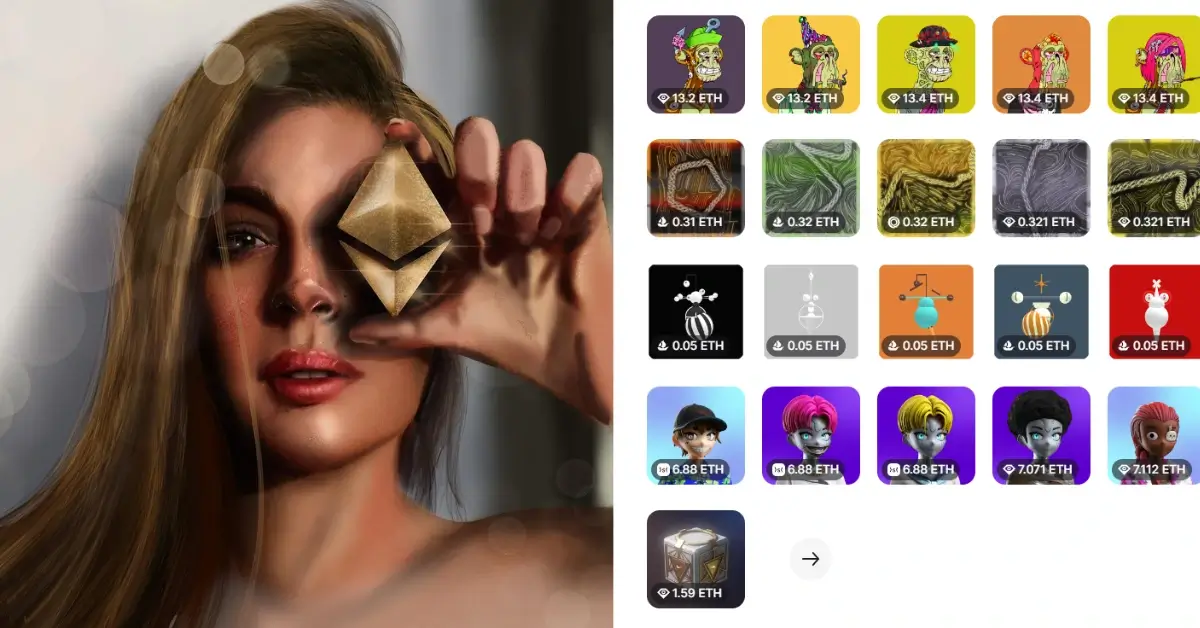 As with OpenSea, you can search for specific NFTs or browse by categories.
Comparing Rarible vs OpenSea
Now that we've briefly introduced both platforms, we can get to the juicy center of this article—a comparison of the Rarible vs OpenSea NFT marketplaces. Whether you want specific features or you're simply looking for the platform with the lowest fees, you'll get the answers you need shortly.
Let's look at the fees, NFT categories, supported currencies and wallets, and NFT creation.
Fees
The fees for using both marketplaces are as follows:
Now, let's explain what this means.
As far as the service fees go, OpenSea only charges 2.5% to buyers (no fees for sellers), while Rarible charges both the buyer and the seller 2.5%. Be aware that gas fees might also apply.
Royalty fees are the proportion of a sale that will go to the NFT's creator. On Rarible, the maximum creator royalty fee is 50%, while OpenSea only allows the allocation of 10%. High percentages are good news for the creators themselves, but not for traders who just want to trade NFTs made by other people.
NFT categories
Rarible is mostly focused on digital art and collectibles. It offers the following NFT categories on its site:
Art
Photography
Games
Metaverses
Music
Domains
DeFi
Memes
Punks
NSFW
Meanwhile, OpenSea has a more diverse range that includes:
Art
Music
Domain names
Virtual worlds
Trading cards
Collectible
Sports
Utility
Clearly, there's a lot of overlap here—both platforms offer art, music, and domains. However, OpenSea contains more categories of assets that aren't related to art.
Security
Security is always a top priority when working with digital assets. The same may be said about the developing NFT industry, which is susceptible to fraud and hackers. Regrettably, OpenSea and Rarible have also experienced problems with fraud. Since these two markets are public, it is difficult to stop the selling of fake items and the infringement of intellectual property rights.
Fraud has been an ongoing issue for both systems, but OpenSea has experienced far more security issues. The most recent of these entailed a smart contract assault that left users vulnerable to NFT theft.
Security flaws in an NFT marketplace may allow malevolent hackers to steal a user's NFTs and crypto tokens in a single transaction, according to a recent analysis from cybersecurity company Check Point. Due to the security gap between the Web2 and Web3 infrastructures, this danger exists.
Currencies and wallets supported
You need to connect a wallet to buy or sell NFTs on both platforms since you can't make payments using fiat currencies.
Here's how they compare in terms of the wallet integrations they accept.
Clearly, OpenSea supports a wider range of wallet integration, but Rarible also has a good selection.
As for the currencies, OpenSea supports more than 150 tokens, but the main ones it encourages the use of are ETH, USDC, and DAI. In contrast, to buy on Rarible, you can only use ETH currently.
NFT creation
Both marketplaces allow you to create NFTs by navigating to the creation page, adding the files you want, and filling out any descriptions. But there are some differences in how the process works.
Rarible requires you to pay gas fees before you can mint an NFT. It also doesn't let creators list NFTs before they mint them—this means that there's a risk you could have to spend money upfront on an NFT there might not be demand for. This is known as "lazy minting."
On the other hand, OpenSea allows lazy minting, making it a better choice for NFT creators who don't want to take much risk.
Conclusion
So far, the pendulum seems to be swinging toward OpenSea, but Rarible does have some redeeming features. It's the only marketplace of the two that offers live online training to new users, which is useful for beginners. They might be one of the top NFTs investment trends in the future.
Also, owners of its native cryptocurrency RARI can use it within the platform to vote—in fact, the marketplace aims to become an autonomous platform run through the community as a DAO.
However, it has to be said that OpenSea has more integrations with tools and wallets, supports more cryptocurrencies as payment methods, and has better use of smart contracts for trading.
Want to Keep Reading?
Want to know how you can support Crypto Fireside?
Sign up below. It's free, it's easy, and it allows you to comment and join the discussion 🔥