Joe Rogan NFT (Everything You NEED To Know)
If there was an official Joe Rogan NFT, would you buy it? Check out these Joe Rogan NFTs.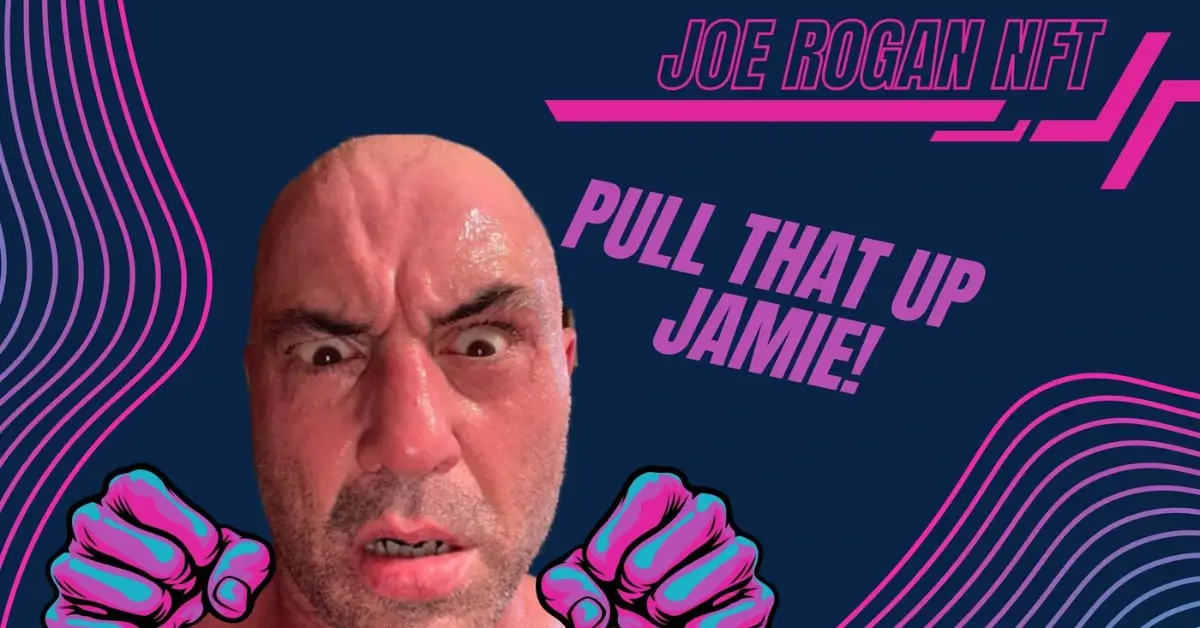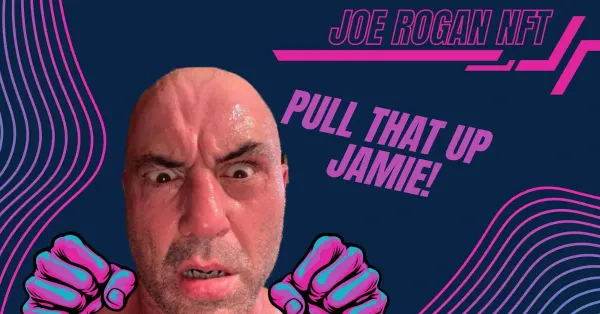 I've been watching the Joe Rogan Experience podcast for a very long time, in fact, it was how I fell asleep for a while. I'd hit play, settle in on the couch with a glass of wine, and before I knew it, the long-form rants and discussions would lull me to sleep! Amazing.
Before that, I'd seen Joe commentating on the UFC panel from the early days when Vitor Belfort and Chuck Liddell were going at it toe-to-toe in the middle of the cage!
I can honestly say that I am a fan of the man and while I don't agree with everything he says (who does) the guy will go down in history as a figurehead of not one, but three separate industries!
He's well known in the MMA and UFC community as a commentator and general talking head of the space, for those that don't know, he also routinely hosts MMA watch party podcasts, is a standup comedian, and of course as the most famous podcaster in history!
This brings us to NFTs.
What on Earth does Joe Rogan have to do with NFTs!?
Joe has a lot to do with NFTs. Joe is a media, sports, and entertainment personality, and people being people, want to own and collect anything and everything that there is if it has to do with a famous person.
Joe Rogan NFT: Are There Any Official Joe Rogan NFTs?
Currently, there are no official Joe Rogan NFTs.
There are however some official Joe Rogan-related NFTs which we will get to in a minute but first, let's cover off unofficial NFTs and some other topics.
As just mentioned above, there are a bunch of unofficial Joe Rogan NFTs all over NFT marketplaces online, just take a look below to see an example of what I am talking about.
Interestingly there are no official Rogan NFTs from the likes of the UFC, Spotify, YouTube, or Netflix which are all platforms and organizations that Rogan works with or for.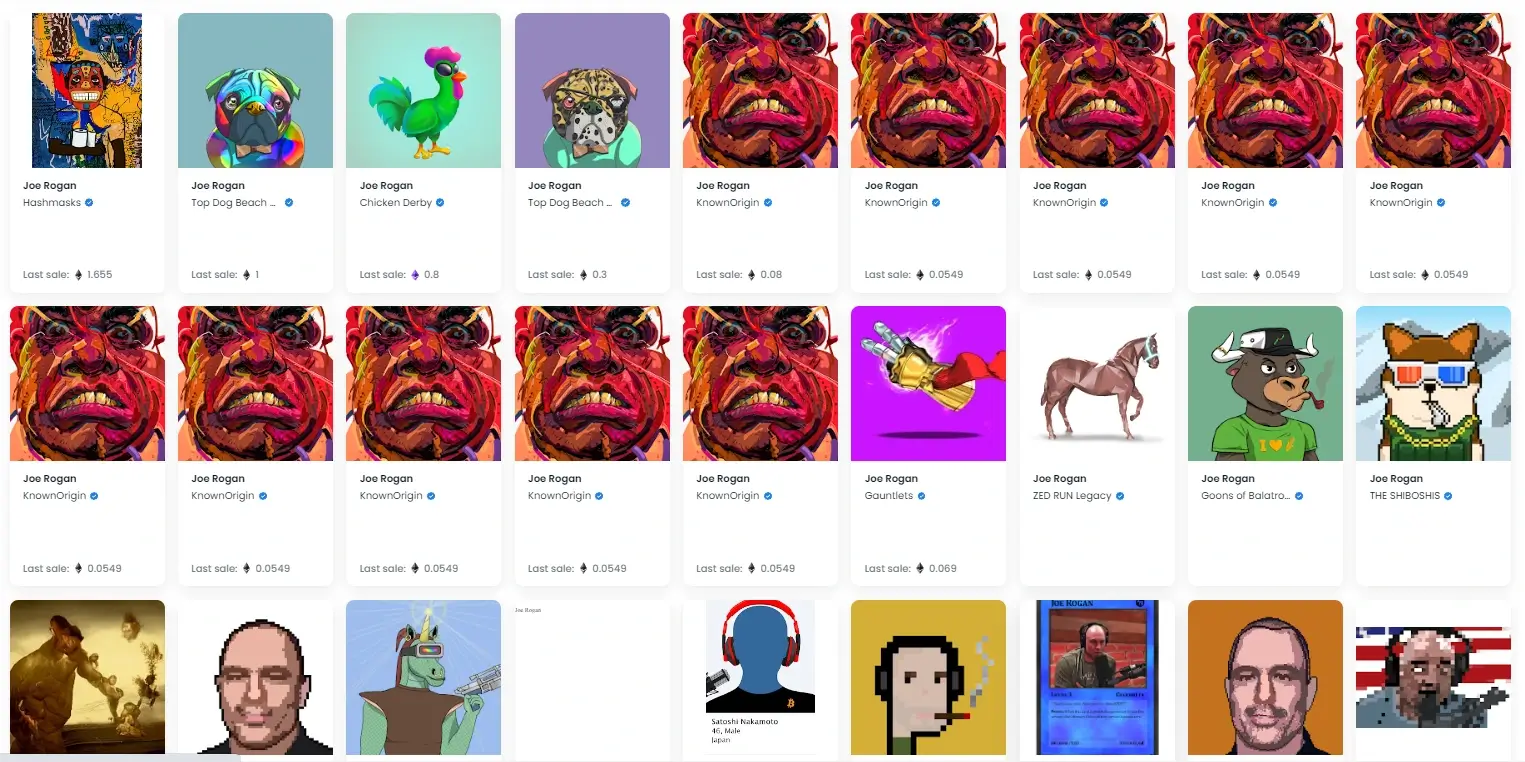 Let's Talk About Joe Rogan and UFC NFTs
Interestingly, the UFC does not have an official Joe Rogan NFT seeing how popular he is and that he is also contracted to the UFC which means he must do media, photo, video, and audio performances for them.
It's also interesting because the UFC does have an NFT collection called UFC Strike. The NFTs from the UFC was built on the Flow blockchain solution by Dapper Labs.
Outside of the official UFC Strike NFTs there also exists Crypto.com's UFC NFT collection which is really just digital posters with audio.
And finally, there are also Panini digitized replicas of popular Panini UFC trading cards which are now able to be purchased and collected as NFTs.
None of these however offer an actual Joe Rogan NFT which is not exactly strange considering Joe is not a UFC fighter and never has been, however, there is a big opportunity here because of the well-known and historic moments that Joe has been a part of such as the popular commentator booth reactions.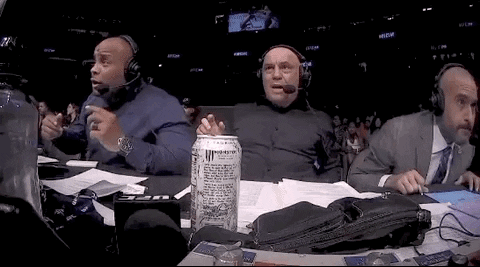 These booth reactions are so entertaining, that the UFC regularly puts out commentator booth reaction videos. The video below titled "UFC 261 Commentator Booth Reactions" has clocked over almost 2.4 million views.
While there are no official Joe Rogan NFTs from the UFC there are however some little hacks and tricks I'll show you right now where if you are lucky you might be able to get yourself an official NFT from the UFC that is related to Joe Rogan.
As mentioned above, some NFTs are related to Joe Rogan simply because he is a commentator and this means he had fighter interactions such as this one with fighter Derrick Lewis which is called a "Moments NFT".
In it, Derrick hilariously says "my balls were hot" when asked by Joe post-fight why he took his pants off immediately after the fight was over and was standing in his underwear. You can check it out here. Currently, the asking price is $4.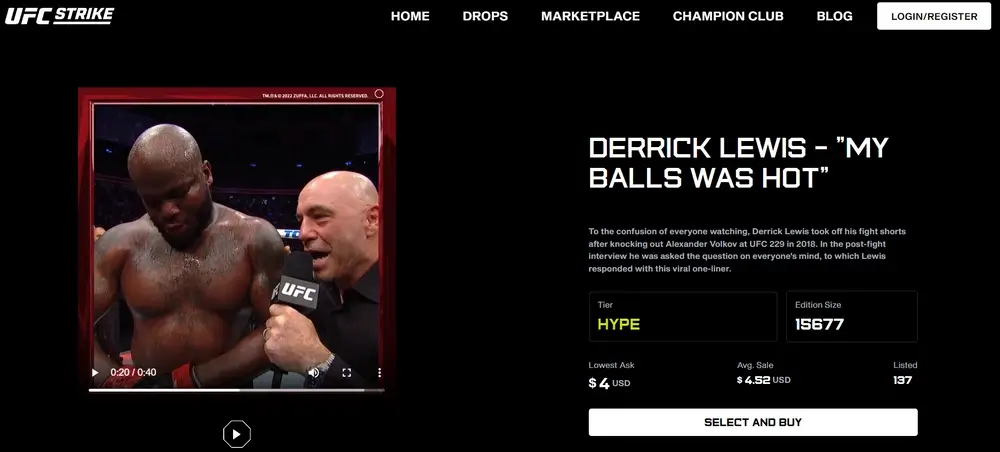 Another version of this hack is to look for Rogan-related audio clips inside of the NFTs. I found a couple while looking. Here is one from UFC 249 where Francis "The Predator" Ngannou gives Jairzinho Rozenstruik a left hook in the 1st round and wins by KO.
Joe is heard commenting after the win in the background to this NFT giving the audience his thoughts. The NFTs' current asking price is $13.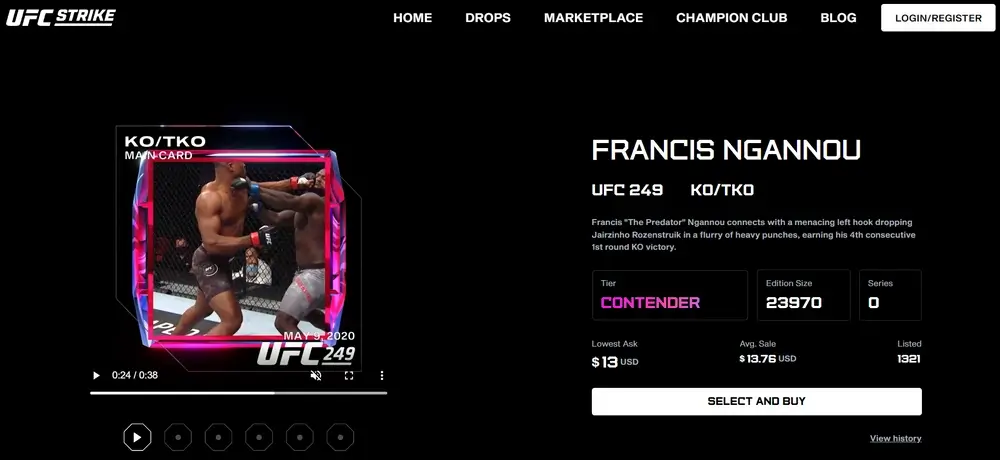 Are There Any Joe Rogan Spotify NFTs?
Unfortunately, there are not at this stage.
Spotify was reported earlier this year by TechCrunch to be testing out a new profile feature that lets select artists promote their own NFTs. This could mean that in the future we may see Joe Rogan create and promote his own NFTs through the Spotify platform but at this stage, we don't even know if Spotify will release this feature and if they do we don't know if they will open it up to podcasters like Rogan or only give access to musicians.
What About Joe Rogan's YouTube NFTs?
YouTube announced early on in 2022 that it was going to look at delivering an NFT sales option for its creators as another method of monetization where creators could turn short-form videos into NFTs and sell those to fans.
It's been eight months since this news was published by YouTube and we are still waiting to see what the platform comes up with however the writing is on the wall. All major social media, networking, and publishing platforms are either already releasing NFT solutions or are working on them.
This means we could potentially see Joe Rogan's YouTube video NFTs, Twitter, Instagram, and even Spotify NFTs.
Does Joe Rogan Own Any NFTs?
The short answer is yes.
We know for sure that the digital NFT artist known as Beeple gifted Joe an Elon Musk NFT called GIGACHAD when he appeared on the podcast in episode #1748.
Specifically, Beeple gifted Joe GIGACHAD #61 of #100.
The GIGACHAD NFT is from Beeple's collection called SPRING/SUMMER COLLECTION 2021 and is currently worth 8.1 ETH or USD 12,777.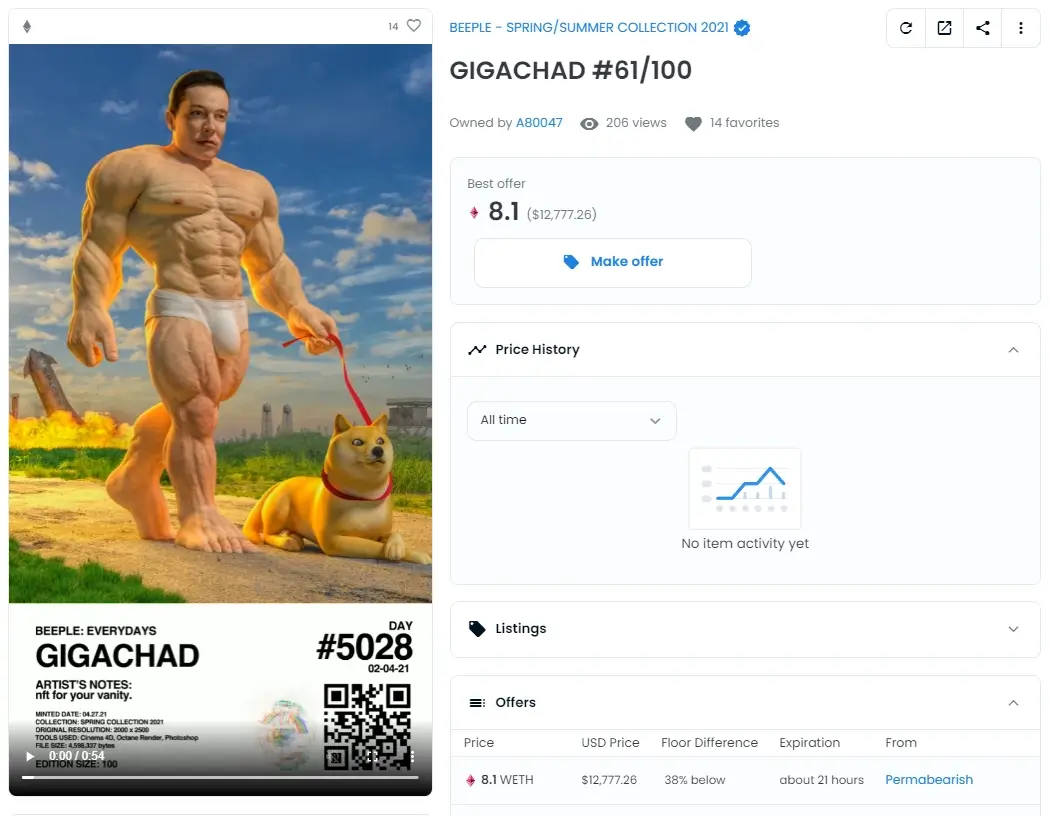 The NFT when clicked on says that it is owned by this wallet 0xA800478F2406Ad2215f76e78782106e8982150d8 which is clearly not Joe's and is more than likely still controlled by Beeple (maybe a wallet he uses when he gifts NFTs?).  
You can watch the segment below, it's very funny.
What Does Joe Rogan Think About NFTs?
It's hard to say what is in Joe's head for obvious reasons and of course, people's opinions do change over time.
We know that Joe has a little bit of crypto because he has revealed this on his show once or twice in the past, but what does he think about NFTs specifically and how can we know for sure?
Well, having been a fan for a long time, I would say that I have a pretty good idea and can comfortably say that I think Joe is an NFT skeptic, he's questioned NFTs many times, made fun of the idea and you can just tell he doesn't take the idea too seriously.
Joe Rogan NFT Quotes
Below are a couple of quotes from Joe regarding NFTs. These are taken from when he had Patrick Bet-David on his show and they discussed crypto and NFTs. Under those quotes is a shorter video where Joe discusses NFTs with musician Reggie Watts.
"It's a weird hustle. I think it's like a cryptocurrency hustle. It doesn't make any sense to me."
"Here's my problem, I can have that photo and I can have it on my phone."
I hope you enjoyed my take on NFTs and Joe Rogan. But we never considered the original question; if there was an official Joe Rogan NFT, would you buy it? Me? If I could own an episode and the price was fair, I would absolutely invest!
What about you? Let me know in the comments!
Want to Keep Reading?
Want to know how you can support Crypto Fireside?
Sign up below. It's free, it's easy, and it allows you to comment and join the discussion 🔥!