Laptop for Crypto Trading: Which ones are the Best for Crypto Investors?
Trade crypto and want to know which is the best kind of laptop? Keep reading to find out.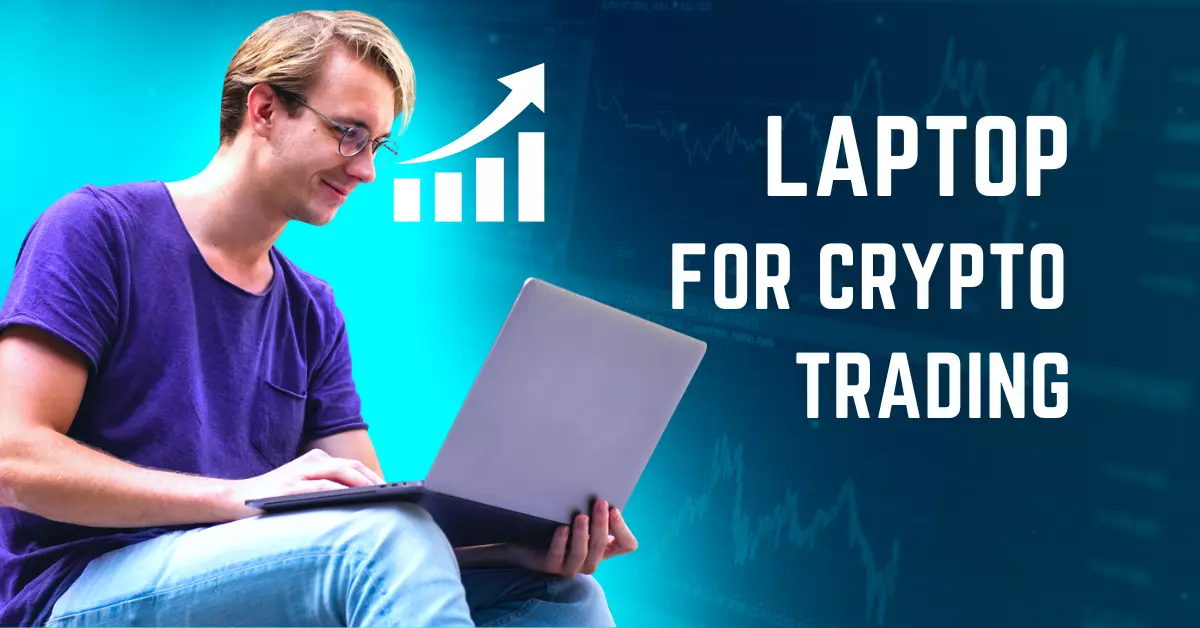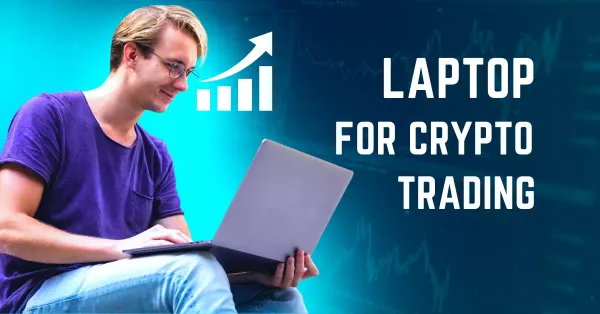 Is there a specifically designed laptop for crypto trading? Occasionally, you will find that the tech-savvy can categorize laptops for gaming, coding, app development, or/and business operations. However, whether it's Intel or AMD-made, none can really be related to the best crypto functionalities.
But then, what if we told you there was a laptop model or brand rich in all the specifications favorable for crypto trading? Read on and find out:
What to Consider when Buying a laptop for Trading crypto
We have barely passed the decade mark in exploring the applications of cryptocurrencies. Many people with little to no crypto trading knowledge think it simply involves timing the ups and downs of the assets. That is a super misguided assumption!
Crypto trading involves much more than just putting in a few bucks and waiting to make ten folds of what you invest overnight or a couple of days. Therefore, if you want to become a successful cryptocurrency trader, you need to have a deep understanding of the blockchain and, most importantly, possess the right tools to complement your skills.
For starters, acquiring a well-functioning laptop is a good place to start. The following are the best features to look for when buying a laptop for crypto trading:
High speed
A LAN port/Ethernet port.
A good-quality display
A reliable trackpad
Multiple browsing sessions
Ability to attach external monitors
A long-lasting battery
Backlit keyboard
Lightweight form factor
Screen Size
When purchasing a display device, screen size and resolution should be the first factors you look at. The same applies to buying a laptop for crypto trading. Trading is quite a task, and you may need to split your screen into multiple smaller screens to hold more charts. Of course, some may argue that they can use external monitors. But, for mobility reasons, it would be helpful if you bought a Laptop with a big screen, possibly 15.6" or even 17". Anything below 15" would be pretty inconvenient.
CPU and GPU
Like other features, a decent processor will help make your trading job easy. The central processing unit (CPU) is the heart of any computing device, including a phone or laptop.
Yes, there are many different types of CPUs available in the market. A core I3 can do the job. But, to enjoy more efficiency, it's recommended that you go for a Core I5 or Core I7. AMD Ryzen 5 or 7 series are the AMD equivalents of Core I5 and I7. When it comes to GPU (Graphic Processing Unit), any onboard integrated graphics card can do the job.
RAM
RAM is internal storage that helps determine the speed at which applications open. So, what RAM is suitable for a crypto trader? Some trading experts argue that a 4GB memory is good enough for an average trader. However, the most widely recommended RAM is a minimum of 8GB, or 16GB.
Type of System Storage (Hard Drive)
A hard drive is the primary storage tool used in the laptop. In most cases, the size and type of hard drives matter. SATA hard drives, the most popular ones, have been proven to be slower and consume high amounts of power. This is because they run disks within them; hence computing needs lots of time and power.
Contrarily, modern drives like Solid state drives (SSDs) are faster and consume fewer resources. They operate using solid-state chips.
Battery Life
Trading is a day-long job. However, some laptops lose milliampere hour power of their batteries after being used for a long period of time. If you want to be always in touch with funds and never lose track, you should consider getting a crypto trading laptop with long-lasting batteries that can be charged fast and even allow cordless charging. Most laptops last for 4 to 6 hours, but others could serve 18 hours.
Laptop's Design
When discussing design, we are not majoring in appearance but the various features that enhance mobility and convenience. As a crypto trader, you should be able to carry your laptop to meetings or travel with it easily. Hence, it is highly recommended that you consider a light laptop.
Secondly, a day trader needs a laptop with excellent heat dissipation vents, which help ensure the machine remains cool.
Price Range
Finally, the price factor is another aspect to consider when searching for a laptop to use in crypto trading. A laptop with the most minimum of the features mentioned above., i.e. 8GB RAM, 256 GB SSD, 6 Hours Battery life, 15.6" screen, Core i5(AMD Ryzen 5), would cost a minimum of $500.
So, Which is the Best Laptop for Trading Crypto
Apple MacBook Pro (Best Apple Laptop for Crypto Trading)
One of the most popular and highly trusted laptops for any form of trading, FOREX or crypto, is the Apple MacBook Pro. This beast of a machine is a product of Apple, the world's largest tech company. MacBook Pro has a 16.6" display and 17 hours of battery life.
A highly powered M1 Chip comes with the laptop, which gives the MacBook pro the capability of computing many tasks concurrently. Its mammoth-sized ten-core CPU and 32-core GPU allow the laptop to offer the experience of a lifetime.
The MacBook Pro enhances operational efficiency using 16GB RAM and a 1TB SSD Drive. This complete combination ensures you enjoy optimal operations with no lags. With the core i7 processor, which clocks 2.6 GHZ, nothing will come between you and a good experience. However, getting a Macbook Pro is quite expensive, starting at values as high as $3000.
HP Envy 17 (Best Windows Laptop for Trading Crypto)
The king-sized HP Envy 17 is another laptop designed to offer complete effectiveness in your daily trading struggles. The most standout feature of the HP Envy 17 is its 17.3" screen with a 4k resolution. You will not miss a piece of detail using this screen.
This laptop comes with an Intel Core i7 CPU that clocks 4.0Ghz maximum. It also has an NVIDIA GeForce MX150 graphic card to bolster operational speed.
A 12 GB RAM chip and a 1 TB HDD are the features at this platform's heart. With all these features combined, your trading applications will be almost immune to hacking.
With 8 hours of battery life, this laptop ensures you remain online even when traveling. Its immense power and massive screen make it the second-best option for crypto traders.
Lenovo Legion 5 (Best Gaming Laptop for Crypto Trading)
Lenovo Legion 5 is one of the best products of Lenovo company and one of the ones to consider for trading. The machine has a fullscreen resolution 15.6" display with crystal clear images.
Legion 5 comes with a 512GB SSD and 16GB of RAM. Accordingly, Lenovo Legion 5 has an AMD Ryzen 7 5800H CPU and NVIDIA GeForce RTX 3050Ti GPU. The clock speed stands at 2.6 GHz, which can reach 5 GHz. Indeed, with the process and RAM specs, you can enjoy the best trading experience.
Unlike the preceding laptops, Lenovo Legion 5 has a 6-hour battery life and weighs just about 5.29 pounds. All the features that come with the laptop guarantee top speed, efficiency, and reliability.
LG Gram17z90N (Superlight)
From the electronics company LG Corp comes one of the best laptops you can use, the LG Gram17z90N. The machine comes with a gigantic 17" IPS ultra-lightweight display with a 2560x1600 resolution. You will be able to see every little detail of the charts. Unlike other laptops with massive 17" screens, LG Grams remains a portable and light machine.
This laptop's processing capacity is another admirable feature, merging a Corei7 processor clocking 3.9 GHz. It also brings an Intel Iris Plus graphics G7 with 16GB RAM and an almost 1TB hard drive.
Brand new machines come packed with immense batteries, with a 17-hour life. That's almost a day of trading without power concerns and a device you can travel with for long distances without electricity concerns.
HP Pavilion 15 (Affordable but Excellent)
A second of the HP brand in this, Pavilion 15, is an 11th gen intel laptop with optimal services for the average investor. The platform has a 15.6" display with a resolution of 1920x1080.
A look into this HP Laptop shows an Intel Core i7 processor with a maximum clock speed of 4.7 GHz. Moreover, the laptop comes with 16GB RAM, 512GB SSD, and Intel Iris Xe graphics. The combination of excellent features makes Pavilion 15 capable of running crypto trading apps like Binance and trading view concurrently.
This laptop enjoys 8 hours of battery life and can serve investors in case of blackouts. It's the most affordable laptop on the list, trading from as low as $800.
Author's Word
I am not going to lie; I believe too, that crypto is the currency of the future, meaning that cryptocurrency investments are projected to be profitable. However, this future doesn't necessarily mean tomorrow or next week. It could take another decade before we realize the full potential of digital assets. Crypto traders need to be equipped with the right tools to make wiser investment decisions.
This guide looked into the best laptop a crypto trader can use. The factors to consider when choosing a laptop include screen size, speed, RAM, storage, battery life, and price range. The best laptops to work with are MacBook pro, HP Envy 17, Lenovo Legion 5, LG Gram 17z90N, and HP pavilion 15. But, with good research, you can get other reliable ones.
Frequently Asked Questions
Why is a Laptop Good for Crypto Trading?
Unlike Desktops, laptops are mobile and have inbuilt power backups meaning you can use them anywhere.
Can You Use a Laptop in Day Trading?
Yes, you can day trade crypto with a good laptop. However, you must get a suitable model with features like i7, 8/16GB RAM, and massive displays of 15.6" and above.
Can you trade crypto with a 4GB RAM Laptop?
With a RAM lower than 8GB, you can open trading apps, but your operations will lack efficiency. Get at least 8GB of RAM.
Want to Keep Reading?
Want to know how you can support Crypto Fireside?
Sign up below. It's free and easy 🔥