WorldCoinIndex: The Complete Guide
What is WorldCoinIndex, how to use it, and more below!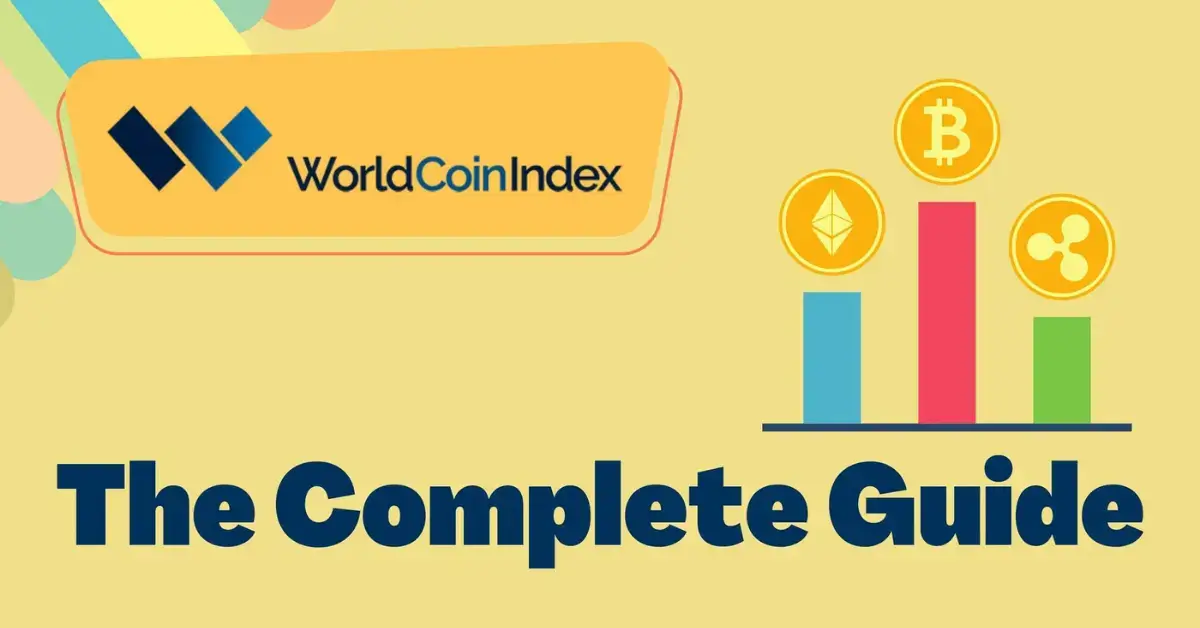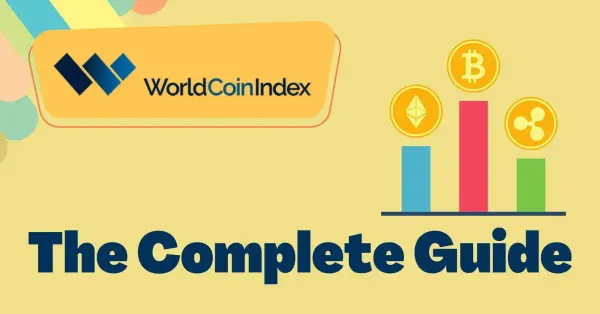 The Complete Guide to WorldCoinIndex and How it Can Help You Track the Cryptocurrency Market
Introduction: What is WorldCoinIndex?
WorldCoinIndex is a coin price tracking website similar to CoinMarketCap and CoinGecko. It first launched in January 2014 and at that time only 92 coins were listed. You can see a screenshot of the website at that time below.
The cryptocurrency tracker website now boasts to list over 1500 cryptocurrencies and is connected to more than 100 cryptocurrency exchanges and over 7000 cryptocurrency markets.
Along with tracking crypto prices, WorldCoinIndex now offers its users and readers a news section that appears to be updated every other day.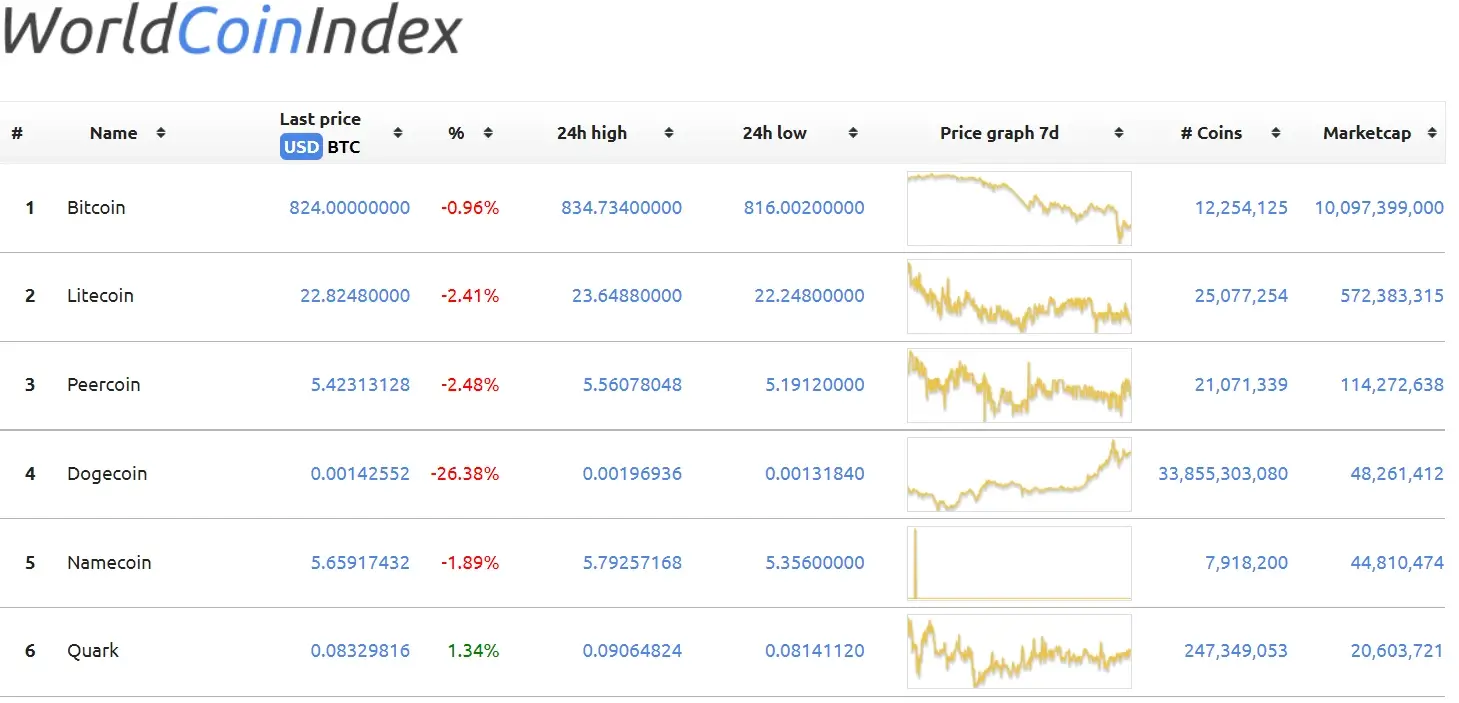 How to Use WorldCoinIndex to Track the Cryptocurrency Market?
WorldCoinIndex is easy to use. Like any other tracking website, you simply navigate to their home page worldcoinindex.com, to begin with, and then depending on what it is you need to do you can make your selections from there.
I am using a desktop in this tutorial so that you can clearly see the options available. WorldCoinIndex (WCI from now) allows you to track crypto prices based on the available markets, exchanges, and personalized watchlists and portfolios.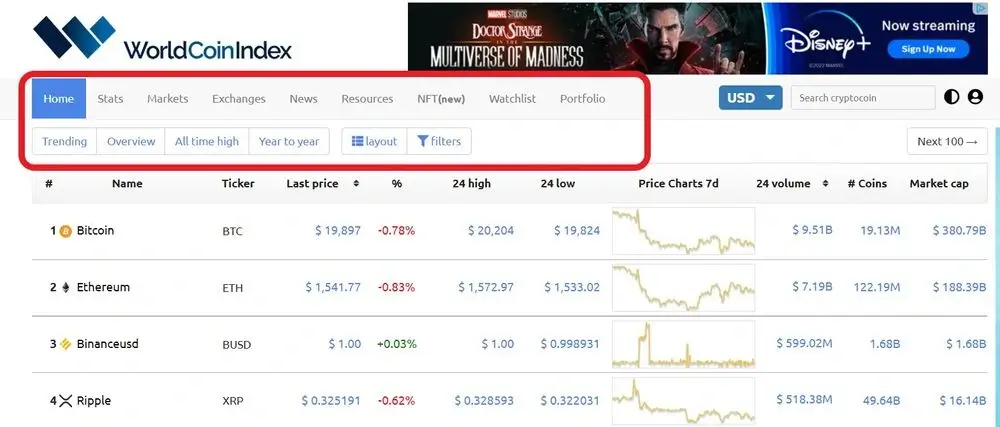 Under this top menu section, there are a few more selections (in blue), these will simply alter the way that the coin price tracking sheet is displayed. As an example, below we have selected "Trending".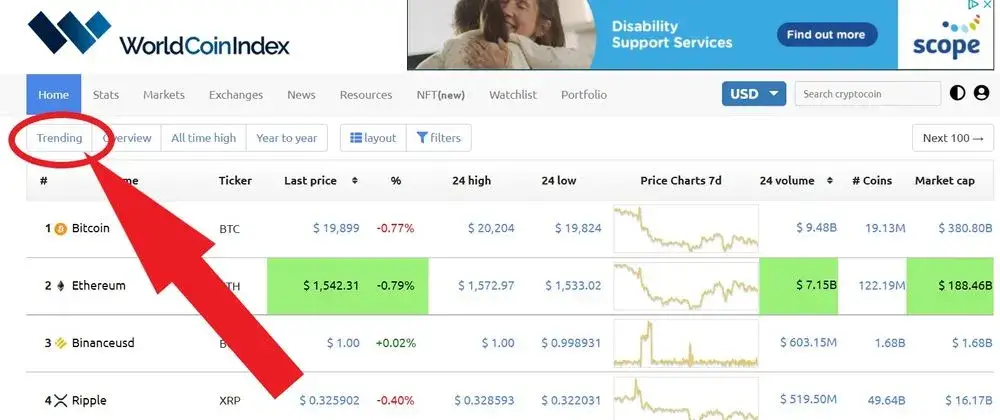 And the result as you can see is below. The menu now disappears because the database is pulling data from preset settings which is nothing you need to worry about. You can see the result below.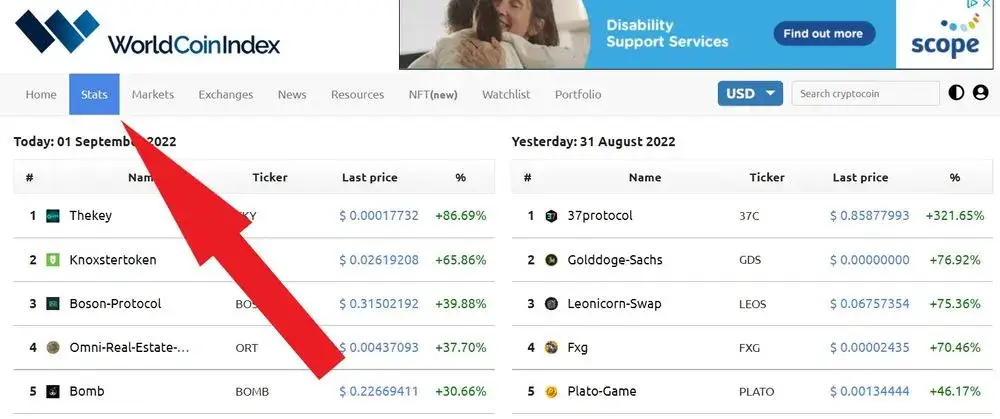 To add a coin to your watchlist, you need to first register an account or log in. You can quickly register with Google or Facebook or if you'd like the more manual but probably more secure method you can register with an email address and some basic details.
You then select "Watchlist", and "Add coin" and then finally do a search for your coin. I found that for whatever reason searching via ticker symbols didn't produce any results and so you will need to search via the name of the coin e.g. Bitcoin as opposed to BTC. Fairly simple stuff really.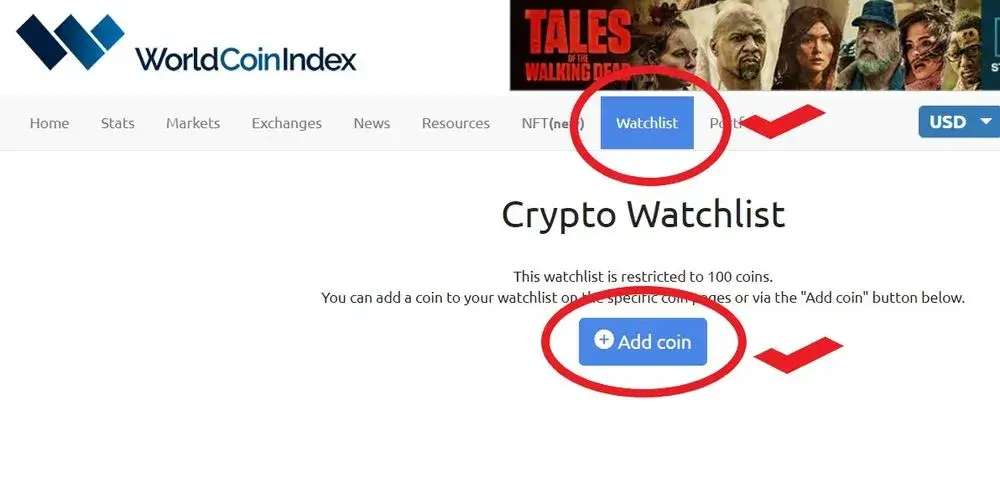 The result is shown below.
As I said, simple stuff.

To use the Portfolio function is effectively the same process as adding a coin to your Watchlist. The only difference is that you need to add a name to each portfolio and once done you need to add your coins and then decide whether you want to use the simple or advanced option.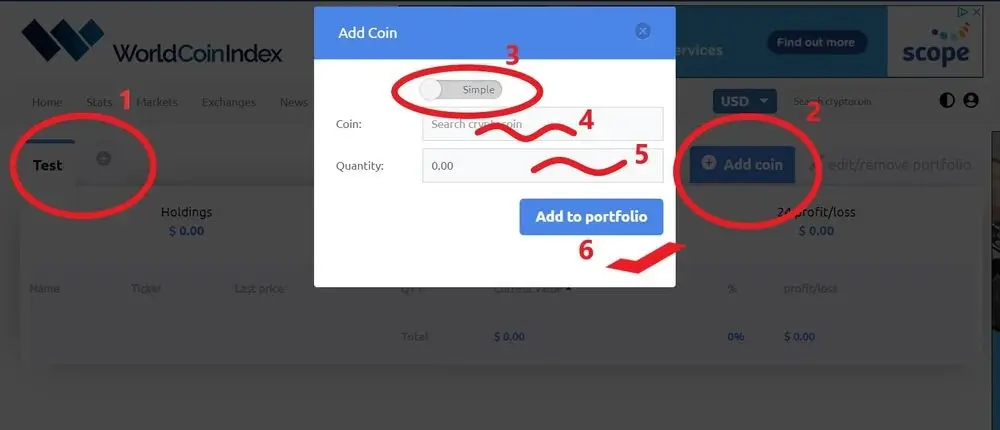 👉
Note that in the example above we selected "Simple". When you select "Advanced" you are given 4 more selection options.
Below you can see a screenshot of what the Portfolio screens look like after adding a coin.
We noticed that there was an interesting issue presented when selecting the "Advanced" option, in that the advanced selection options force you to manually input the price of each coin and the date. This was odd considering this is a price tracking website, we assumed that by selecting a date it would perhaps draw data from a database of price info. It doesn't, and instead, it lets you enter whatever you want.
For a laugh, we entered $1m just to see what would happen and we got some pretty interesting data. See below.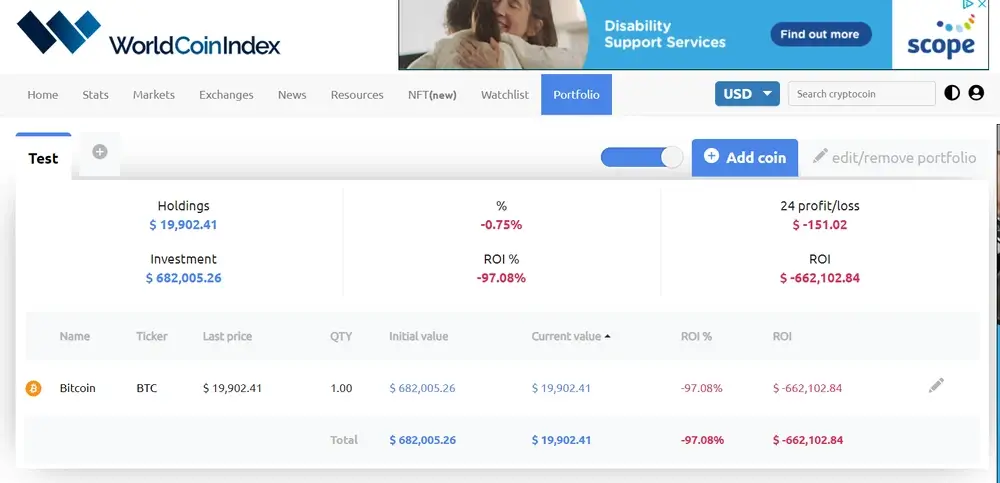 For this reason, we'd recommend you stick to the simple option. Seen below.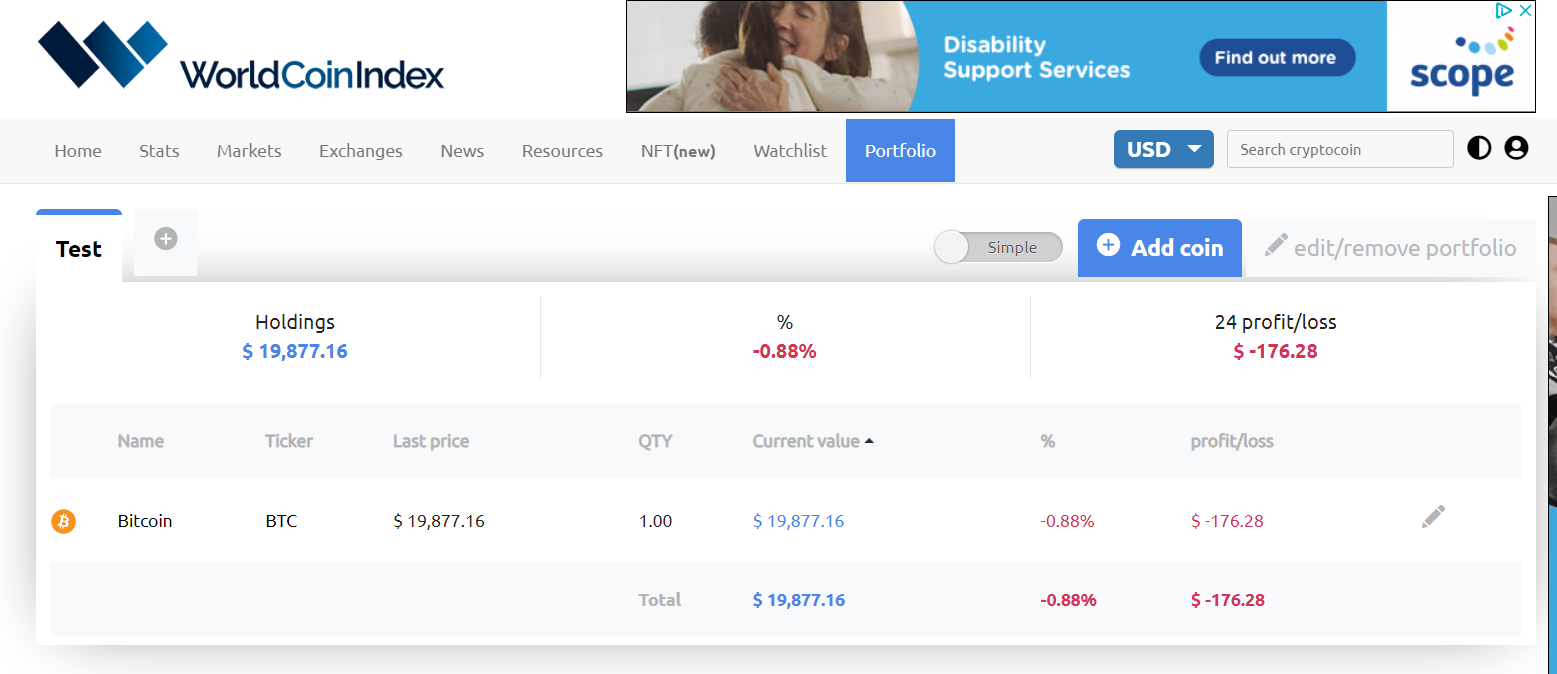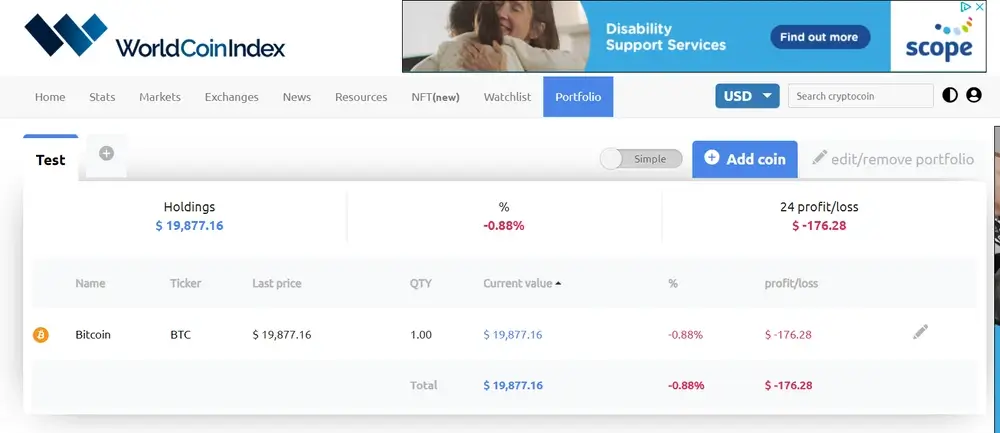 What we have gone through above are the basic options and ways to use WorldCoinIndex.
What Are Some Other Features of WorldCoinIndex?
There are a couple of other interesting tools located under the "Resources" menu, which consist of the ICO and Events calendar (fairly self-explanatory) and then the API and Widget.
The widget is a neat little cryptocurrency price widget that WCI says is for web publishers, developers, and bloggers to use for free. In fact, when you select this option you are given 3 different widgets.
A small single-coin widget
A crypto overview widget
And a crypto ticker tape widget
All of the widgets are just simple copy/paste javascript code.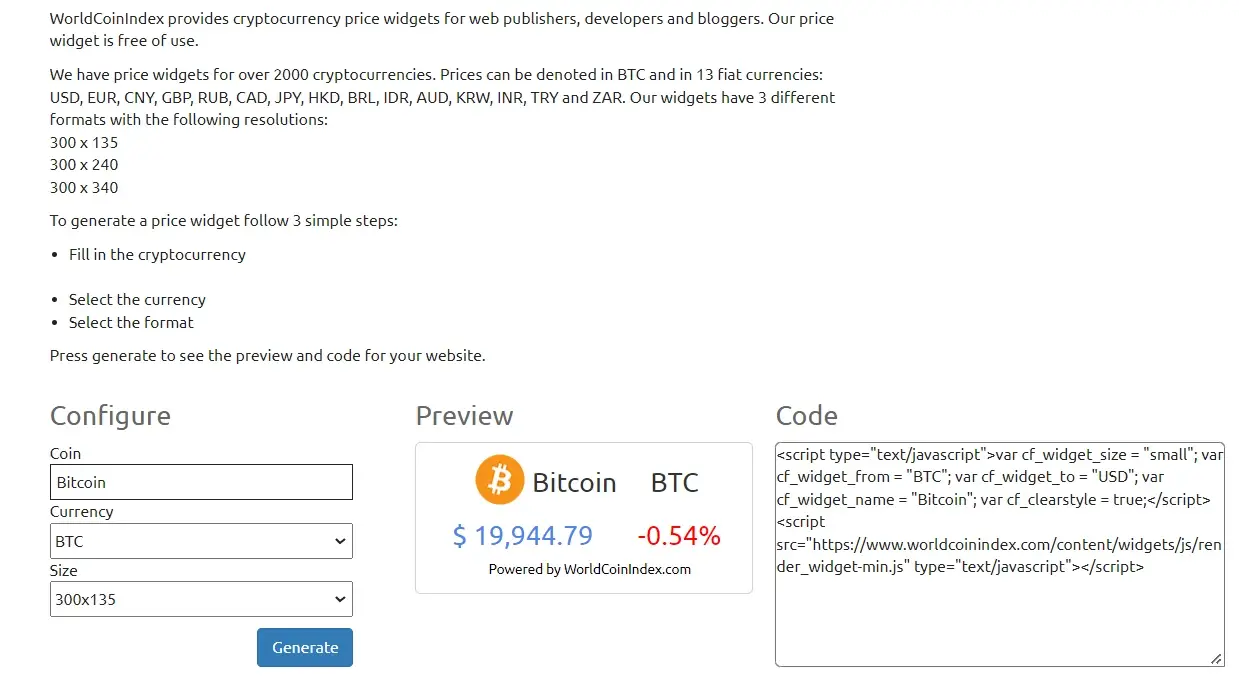 The API option allows you to securely request and use content from WCI in the form of their 2 different API options. These are as follows;
Ticker
GetMarkets
That finalizes the Resources component of WCI.
The last way for you to use all that WCI offers is to use their latest NFT menu options.
There is an "NFT Collections by Trading Volume" option which is essentially a list of NFTs that are ranked by volume, floor price, and other statistics. And the other NFT menu option is "NFT Mints" which appears to share the same page as "ICO Calendar". It's likely this is on purpose because I assume NFT Mints is just an NFT calendar.
Conclusion: Why You Should Start Using WorldCoinIndex Today
Apart from supporting the underdog, with competitors like CoinMarketCap and CoinGecko, it's easy to see who that underdog is in this situation, but honestly, apart from that, it's just a simple-to-use website without a ton of flashing, in-your-face annoying ads and prompts and the one cool thing that WCI does well is that it refreshes live while you're using the site and so you will notice red and green overlays on top of the ticker symbols flashing occasionally as you use the site.
For additional info, there is a forum thread for WorldCoinIndex located over at BitcoinTalk which you can access here.
Want to Keep Reading?
Want to know how you can support Crypto Fireside?
Sign up below. It's free, it's easy, and it allows you to comment and join the discussion 🔥!