How to Build an NFT Community 101
Building an NFT community is a world trend for all artists and creators. However, not as easy as it sounds when NFT is relatively new to everyone, especially your audience.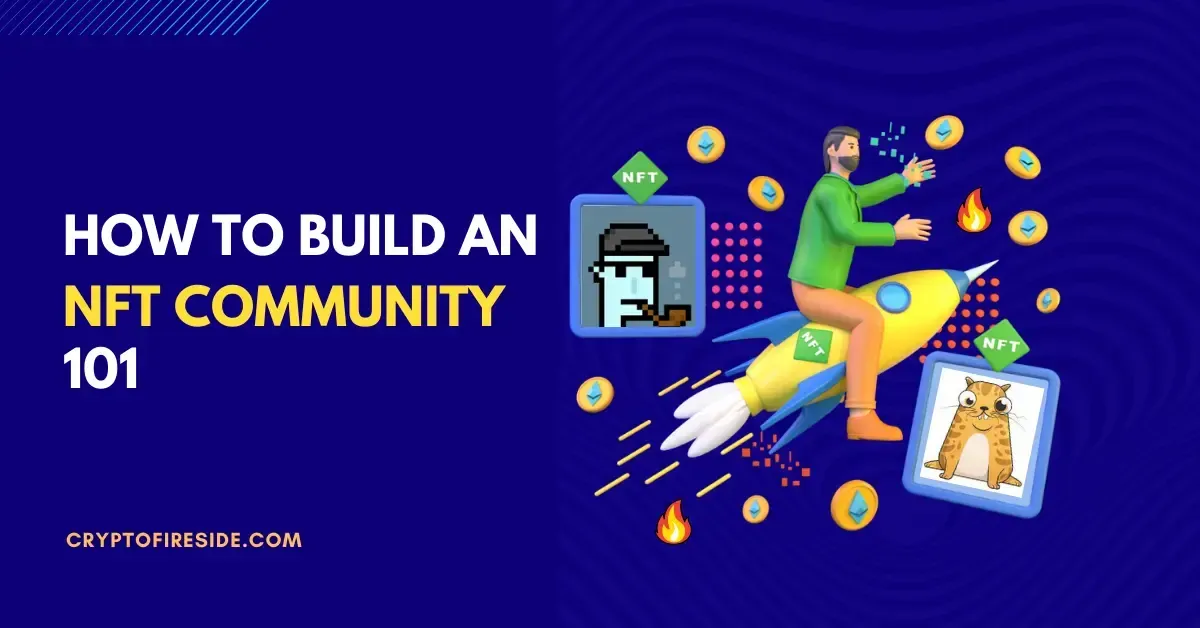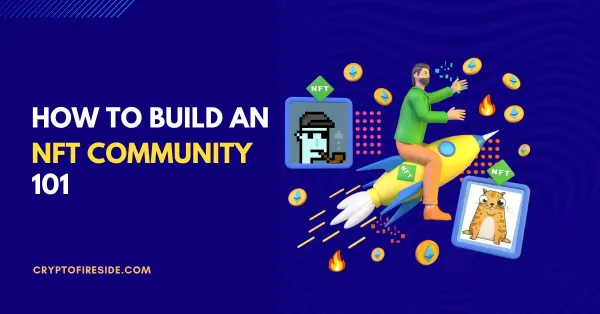 Building an NFT community is a world trend for all artists and creators. However, not as easy as it sounds when NFT is relatively new to everyone, especially your audience.
Building a successful NFT community requires having a plan in place as a community manager to start, grow, and maintain such a community. An effective plan often incorporates platform and content engagement techniques as well as community goals and guidelines.
Once, you might easily get discouraged if you do not get the right strategies and tips to know how to build an NFT community. This article is right for you to land on and address your issues.
What are NFTs and their community?
NFT is a digital asset standing for non-fungible tokens. This platform illustrates real-world objects or values such as music, in-game items, artwork, etc. Normally, those assets are encoded in blockchain platforms sold and bought online by cryptocurrency. The phenomenal difference between NFT with other cryptocurrencies is that: cryptocurrency is a blockchain currency that has financial value and is fungible, for example, 1 BTC = 21,769 USD. Meanwhile, NFT has value beyond economics which is based mostly on the emotional connection, and personal experience.
Defining the NFT community
The NFT community is defined as the place where the creators, designers and collectors gather. Besides creating a physical value (NFT currency), it also impedes an emotional value when it creates a sense of loyalty and plenty of good reasons to encourage your NFT holders to hang on to their tokens for other greater value in the long-term. To achieve that enormous capital value, you are advised to give out sentimental connections between your brands/ artworks and the community.
According to the top 10 NFT communities in 2023, the most widely-used platforms are Discord, Reddit, and Telegram. Specifically, these groups would have from 3K – 100K engaging members, with 5 – 40 projects and channels in one platform.
Steps to building an NFT community
Having an NFT community is important to support artists' development in the long term. Nevertheless, it is not as easy as it sounds. Building a community takes a clear strategy, vision, and these steps:
Step 1: Set your goal and concept
First of all, it is essential to set a clear goal and define the audience for your NFT community. You can start by answering some of the following questions:
What are your NFTs?
What is your NFT Community for?
Why are your NFTs valuable? / What makes them unique?
How can those NFTs be outstanding?/ What value will you offer them?
Once setting a clear initiative, you should discuss with your audience about the project's motives with an aim to motivate you as well as relate them to your expectation in the long run. This is because members are always seen as the key factor contributing to enhancing your NFT value.
Step 2: Determine your right channel on the right platform
Choose the right social media channel that gathers your most NFT audience such as: Discord, Reddit, Telegrams, Twitter, etc.
Discord: is the top option when containing the most NFT community up to now. This might be because Discord offers users to discuss different topics in various rooms in only one channel. As a result, this channel would facilitate the NFT community to structure and enhance their knowledge, connection, and value as a whole.
Telegram: is seen as the major channel which also has many NFT interactions. Furthermore, you can leverage the number of available communities on Telegrams because it is widely used by both crypto users and crypto projects.
Reddit: is famous for attracting audiences with similar interests to join and discuss. Moreover, once the NFT community is built on this platform, users would have a speech to discuss and vote on the appropriate content to develop the society due to the community-driven support.
Twitter: is a popular platform for a "control community" when you want to make an announcement, send short messages, and interact with others quickly. Although there are a few web3 social networks that want to win over the crypto community first and then the whole world, Crypto Twitter (CT) is still by far the most popular social media platform for crypto folks.
Step 3: Engage your NFT community members.
As mentioned above, members are the determining factor to drive the NFT Project's success. Consequently, you should attract them by various values that you tend to offer in Step 1, namely creative and active content.
You can organize Quizzes to get a better understanding between you and your audience and your projects. This would encourage your members to keep in touch or follow your project.
You can use "Giveaway" and your merchandise to expand your community network.
You can give badges or other incentives to those who join or complete your given activities.
Be Active with Real-life Utilities:
You can organize a meet-up session offline in order to interact and talk about the project. Especially around big crypto conferences like NFT NYC.
You can organize a formal meal/ drink with some of your exclusive audience (in case you are a KOL or celebrity, this method will attract most of your fans).
Tips for building a good NFT community
Theoretically, the step on how to build an NFT community is mostly the same as other online/ blockchain groups. However, the NFT community still has some other different characteristics that you must watch out for while building it up. Thus, here are some tips on how to build an NFT community for beginners and amateurs:
Tip 1: Create a fair launch.
From the beginning, NFT is the digital assets that are owned by a unique entity that can be sold and bought by cryptocurrency. However, it is essential to avoid the excessive number of crypto reserves by one user. This is because some of them might have the potential to buy a majority chunk of your collection which can create chaos or discrimination within the NFT community. Therefore, you should limit the number of NFTs per collection or transaction due to your given amount.
Tip 2: The more the better? Not always.
So, you have created a great NFT project. Of course, you need to attract attention on your project so that people are aware. More people lead to stronger network effects and project success. That's true, however, for sustainability, you need to curate your community. Not simply pump it with as many people as possible. Would it help if you simply invited all of your friends and acquaintances to join the NFT project's Discord server? Nope, because probably 95% wouldn't be interested, would only join because of you, and would never engage and become active participants. And you don't need that.
Tip 3: Community Values are vital
Further, you need to create a community where prices are not constantly discussed. A place where people want to be because of the values of the project. If you have a community that only talks about floor price, delisting, etc - it won't last.
The focus of holders will be on "wen price reach moon" and not on the project itself. We've seen it many times. So, how do we do this? We need to replace the emotion of greed with other human emotions.
Establish your NFT project vision and branding. Then use that to foster also a sense of belonging, collective creativity, humor, and integrity.
Vision and branding are woefully lacking in many NFT projects. Long-term success depends greatly on these factors. While you focus on more sustainable things, you can reduce "pumponomics".
Sure, we want the price to go up and return value to the holder. But, we want to avoid artificial price spikes, because these get holders rekt. This is why it's good to avoid overt shill tactics like paid promotions, invite contests, discord grinding, forced retweets and similar.
Tip 3: Take feedback from the NFT Community
Another tip to expand your NFT community is to examine feedback from your members, look into them, and consider implementing them. In this way, you would then give your audience a sense of belonging to the community by taking their suggestion seriously. More than that, the members of your NFT community are also your potential buyers, taking their suggestions by observing them would also make them interested in your upcoming collection.
Tip 4: Hiring people/ team for your long-run road map
There are lots of roles that you need to be in charge of when having your NFT community such as: monitoring the community, engaging the community with your activity, engaging them with creative strategies and other marketing requirements. Consequently, the community would make you feel overwhelmed when it is getting bigger.
In order not to burn out the idea of your collection, you are advised to hire and find a dream team to distribute your task to them.
Conclusion
Final thoughts. Try to be authentic. Be real. Be honest. Be upfront. Be a good person and the community will support you. Communication is the one and only thing that will make or break your project. Communicate well and often. Your one and only job is to deliver value to your supporters. Always find ways to deliver value.
Your NFT project would only be successful if your community believes in you and your project. The moment people lose trust, they dump and your project goes down the drain. Build your community, build your trust.
Some examples of Great NFT Communities include Bored Ape Yacht Club, World of Women, Doodles, and Moonbirds. But keep in mind, just copying and pasting others' projects is not going to make it. Crypto & NFTs are all about innovation.
Want to Keep Reading?
Want to know how you can support Crypto Fireside?
Sign up below. It's free, it's easy, and it allows you to comment and join the discussion 🔥!