The Aussie Armwrestler on Hustling, Pissing People Off, NFTs and Being a Full-Time YouTuber
🔥Crypto Fireside #27 — Interviews with crypto people.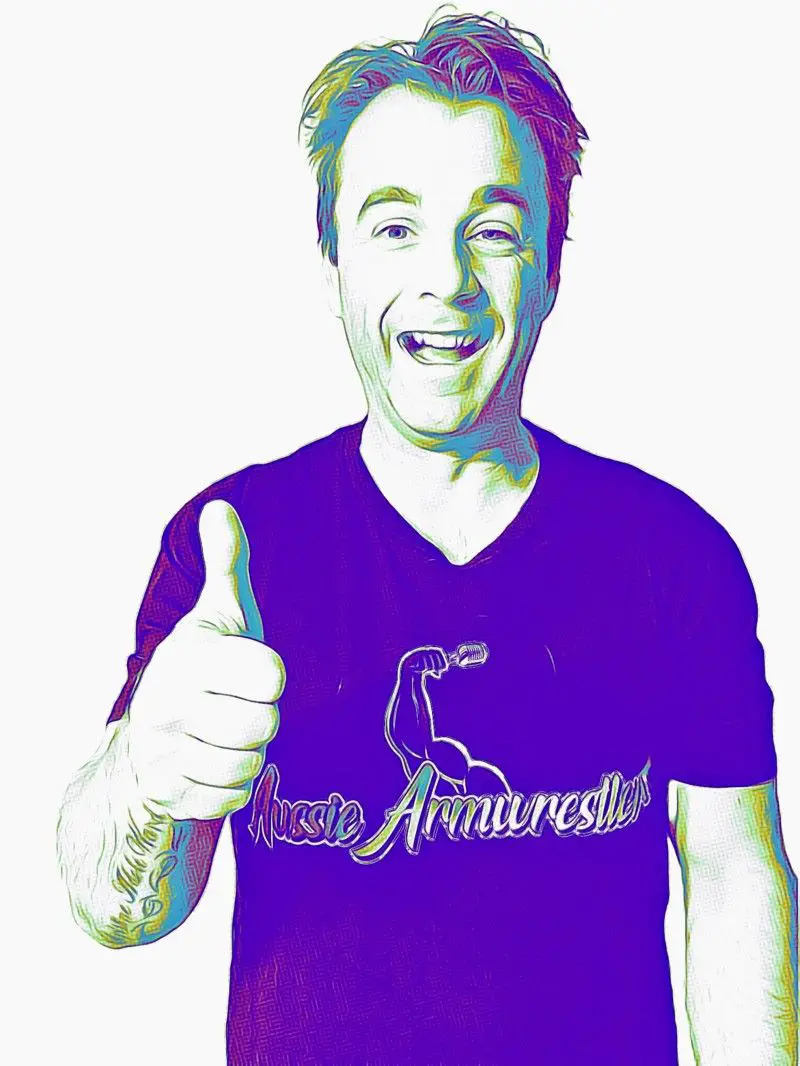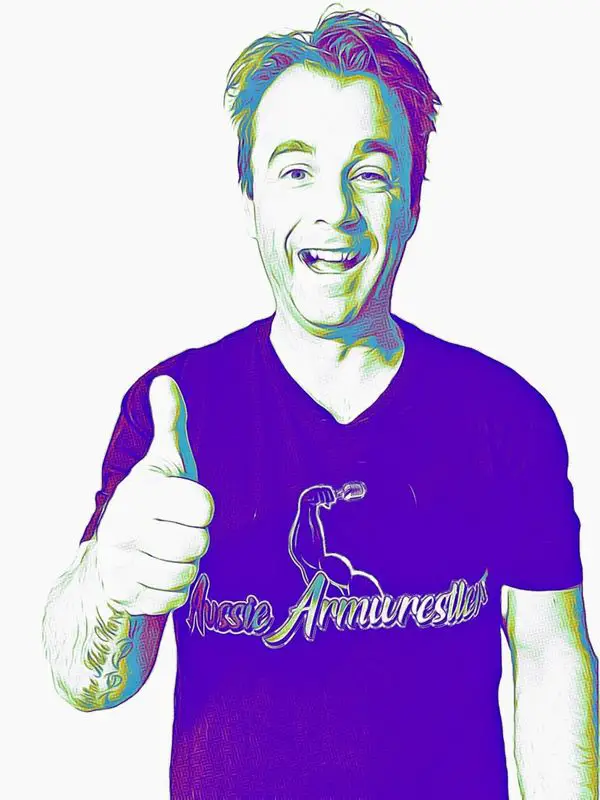 🔥Crypto Fireside #27 — Interviews with crypto people.
🔥Hello! Who are you, and what do you do?
JW: G'day guys! I'm Jake Ward — The Aussie Armwrestler! READY BANG! (that's for all The Aussie Armwrestler fans out there reading this!).
I am a full-time professional Armwrestling commentator, podcast host and content creator.
I only recently achieved full-time status by walking into my old job and quitting, you can watch that video here.
It's a dream job, to say the least, and it has been very rewarding so far.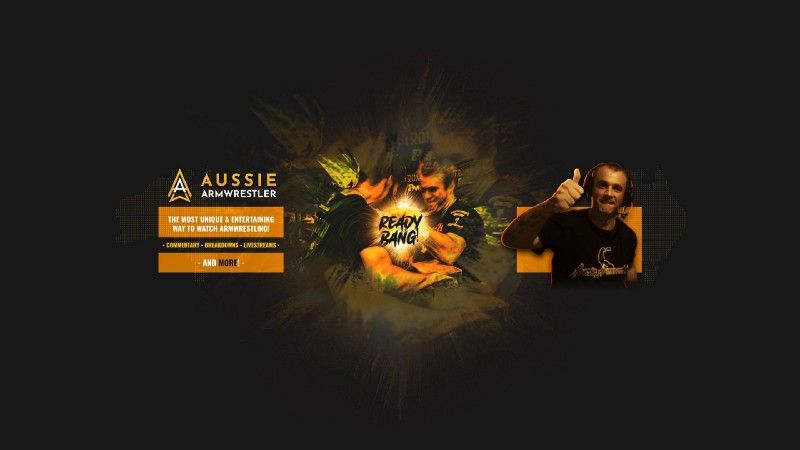 🔥What's your backstory, and how did The Aussie Armwrestler come about?
JW: I'm a talker, an entertainer and always love putting a smile on people's faces! I also have a sports background. I played sports most of my life, I ran and managed all sorts of places from gyms, to basketball centres, both locally and in the UK, I live and breathe sports.
Finally after hanging up the boots so to speak, when I was well and truly riddled with injuries I thought 'why not give Armwrestling a go, there's no running involved'. I'd always wanted to do it and so I did.
After a year of training and two successful matches, I was hooked and wanted more. I created social media accounts to separate my socials from my Armwrestling socials and it was kind of born out of that.
The content was boring and like crypto, my stocks were plummeting ;) it was one of my older brothers that suggested I commentate on Armwrestling because he knew how much of a loudmouth I was and said it'd suit me.
After commentating two, maybe three matches on Instagram, It felt clunky, like I was the Tin Man or something. I was trying to sound like what I thought a commentator should sound like instead of just being natural. I thought, stuff this!, I'll just freestyle instead, and the READY BANG Aussie Armwrestler was born!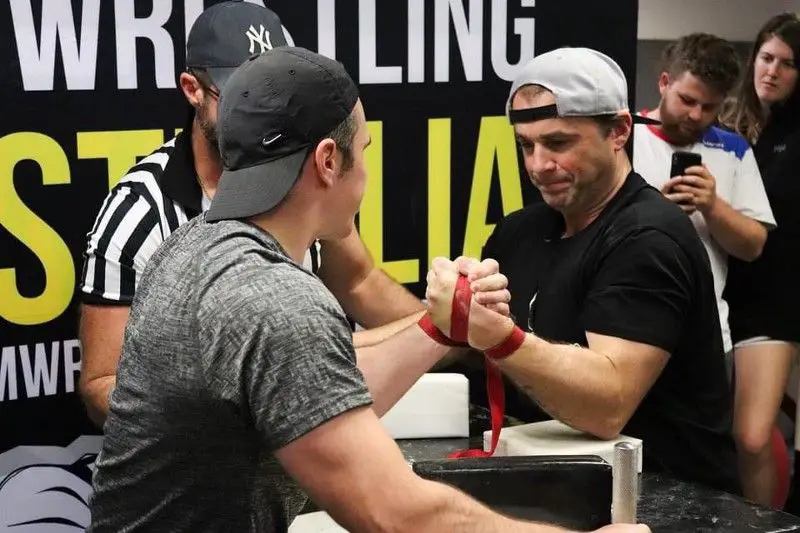 🔥Describe the process of launching The Aussie Armwrestler.
JW: The actual launch was a fizzle, basic social media posts and all that jazz. It wasn't until I was commentating a match for YouTube and I threw in a couple of bad words and gave it to a few people in the crowd, that's when the real launch happened you could say.
From that point on, people were patiently waiting on me, people from all around the world were waiting to watch the next video. I had pullers (that's what Armwrestlers refer to themselves as) asking me to commentate their matches. And so from that point on the 'launch' if you want to call it that was done!
🔥Take us through your daily process.
JW: My daily process is GRIND-GRIND-GRIND.
Like anything good in life, nothing comes easy, so I wake up around 4.30 am-5 am and I go through all of my social media including YouTube to see if any breaking news has happened.
If a new match has been announced, I instantly get to creating a video about the eventual match up, hot off the press sort of thing. Afterwards, I am usually contacting those same Armwrestlers to see if they want to come on the show and talk about it.
I work through social media and reply to as many comments as I can because fan engagement is very important to me, it is the driving force of what I have done and achieved. Without fans, it'd all just be a waste of time.
At about 6 am the kettle gets put on, coffee time!
Around 9 am there is a quick gym session and then it's back home, brainstorming ideas for the sort of content I might create that day or week and just generally trying to implement things that are known to work for YouTube content creators.
I'll make phone calls, get to text messages, try to line up guests for my shows and usually twice a week I am fortunate enough to be a guest on other people's shows. It works the same way just in reverse, people will reach out to me.
Afterwards, I create content for other platforms. I record and commentate matches and have those ready to go. Content always has to be fresh and unique even if it is on a separate platform.
That gets me to about dinner time and then it's time to relax with the wife and my puppy dog Zeus! At around 9 pm when the other side of the world wakes up I spend another hour or so doing more work. It never ends and I love it!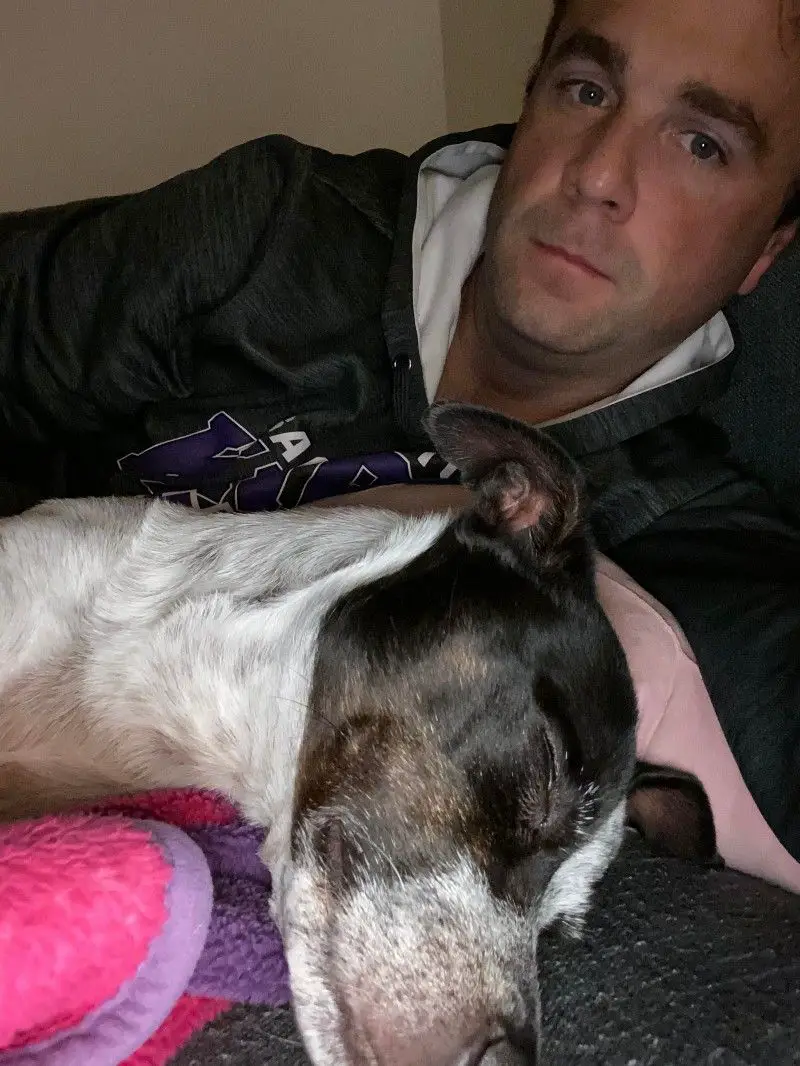 🔥What has worked to attract and retain viewers and subscribers?
JW: A few things that have worked for me:
Being authentic. My channel and personality are unique when compared to other people's in the Armwrestling space. It's not something I necessarily even planned but it's just worked out that way and it worked out very well for me anyway.
Early days, not worrying about views, subscribers or whether or not people are watching my channel because the ones that are watching, they know I am having the time of my life! Whether it's 1 person or 1000, it doesn't matter, you're still creating content for people at the end of the day, so it's always got to be great, the passion needs to ooze out of you. People are drawn to that. They see it and recognize it. If you're just floating there like a jellyfish because you know your last video only got 17 views and so now you're de-motivated and un-energised while filming, the audience, they feel it.
Be consistent…very consistent. Any joe blow can start a channel and put out a couple of videos but not many are willing to hustle to get it done consistently. People don't have much time in their life, so I work hard to ensure their time is well invested in my channel. After a long workday, most people want to hit the couch and have a nap. I want to ensure I am making good content regularly for people, so when they are in their own time my content is there for them.
A couple of things that haven't worked so well:
Rushing. The viewers know when this has been a video, for the sake of a video, which then doesn't help anyone. It's not good for me, it's not good for the viewers. Don't rush, take your time, make it good.
Timing. I'll have made an absolute ripper of a video and when I release it to YouTube, sometimes there will be 7–8 other videos that have been released at the same time and that can lead to your video getting shuffled down. You can't control those things 100% but you can be aware of it and look for patterns.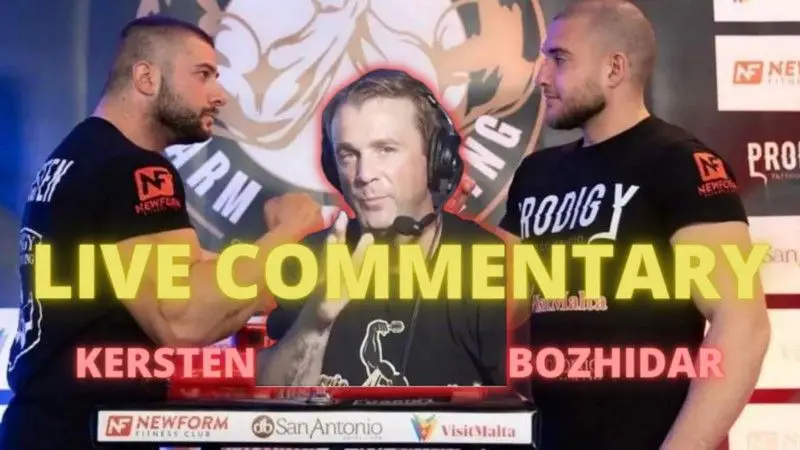 🔥Why did you choose YouTube for The Aussie Armwrestler? Why not Vimeo, Spotify or something else?
JW: I think I chose YouTube because I understand it more, it's simpler to use and it's where everyone goes to watch content.
I'm looking to upload my entire podcast catalogue onto Spotify eventually. As the channel grows I will just organically expand into other areas of the web.
YouTube is also a great way for fans to connect and interact and donate to the show if they find value in it — live streams are so much fun!
🔥Tell us, do you ever see yourself accepting Crypto or jumping into NFTs, Web 3, The Metaverse?
JW: I find Crypto and NFTs very interesting.
Elite sports players are wanting to be paid in crypto and many of the elite sports leagues are selling and trading in NFTs already. There is definitely something there for everyone. It's just got to have the right use-case.
I see Armwrestling prize money eventually being paid out in crypto too. It's likely not even that far away, to be honest. Some people are already talking about it and there are a few whispers here and there. The whole world seems to be headed that way and so why not Armwrestling?
If YouTube ever decides to offer a crypto tipping or donation model. That will undoubtedly be something for all YouTube content creators to consider. I am keeping an eye on it all and plan to launch into it soon enough, but as I say, it's gotta be the right way, it has to make sense.
The Metaverse? The real world is much cooler and much more dangerous kids, stay cool.
🔥How are you doing today? Let's talk numbers!
JW: I am doing great today, it's a nice steady ship that is getting ready to turn into a rocketship and soar! You crypto guys call that going to the moon right? Haha!
I have 3226 subscribers which are seemingly low for a YouTube channel but my subscribers are a very loyal bunch and a core of them watch The Aussie Armwrestler consistently. It's not the size of the subscriber count, it's what you do with it ;)
I have just started offering memberships on YouTube and 24 superstars have signed up. If I keep putting out content that the people enjoy, it is only a matter of time before that grows. There are also 24 members on Patreon paying a monthly subscription there too.
Gaining loyal viewers and subscribers that love the content really pays off, for instance, today I recorded a Livestream with a guest, the stream went for an hour but it generated $450 through superchats and sponsors. So I have to be grateful and thankful for that and keep giving the fans great content in return!
Some other numbers, 5500 followers on Instagram and just under 12,000 followers on Facebook.
My videos will get anywhere between 400 views to 20,000 views (the algorithm is hard to crack).
Liveshows get between 50–300 people watching
I also hold a world record by doing a 24.5-hour Armwrestling podcast straight with no extended breaks!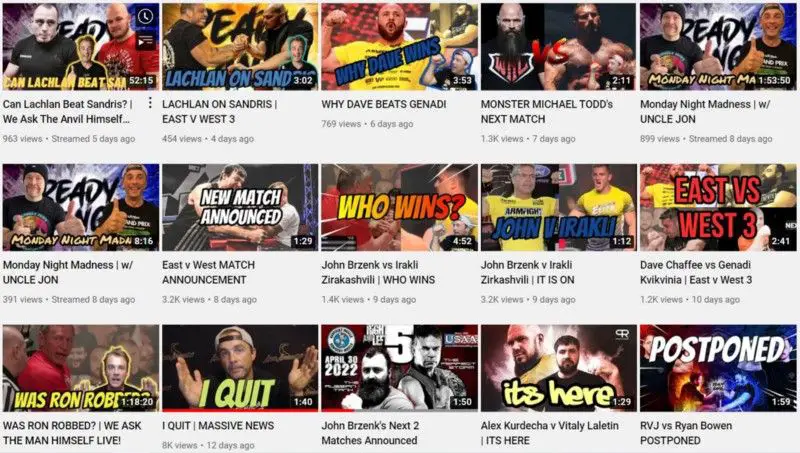 🔥Through launching The Aussie Armwrestler, what is something you learned that surprised you?
JW: I have learnt that the Armwrestling YouTube community are very accepting and supportive, but they can also be ruthless at times! Do not f**k with the YouTube Armwrestling community! Haha!
The people watching, expect high quality every time. I am slowly improving my channel with better equipment, hardware, software etc. my fanbase is patient but I learnt early on, you can only make a couple of mistakes before you are shunned and not fed through the algorithm properly.
Also, it is ok if things don't go your way, so long as you learn and listen to feedback, especially if it is consistent. Your channel/brand will grow, people will see the effort in the brand.
To sum it up, the social media, YouTube game is very hard work but when you reach a certain point…It is very very rewarding.
🔥Mistakes were made. What were they and what did you do?
JW: My second podcast was with an absolute superstar, Mike Ayello, he has competed on ESPN and has been on an Armwrestling reality show. In the Armwrestling world, he is a legit hero. Mike was so awesome, he agreed to come on the show when I only had a small following. We recorded the show, hung out, it was awesome. I then found out THE SHOW DIDN'T RECORD!!! I was devastated and thought after just a few months of this content game, that I was done! But of course, The Aussie Armwrestler never gives up kids! READY BANG!
I have also realised that not everyone enjoys or even understands my sense of humour. I was doing a commentary video of a very well known superstar in the game and it turned out he wasn't happy with the outcome, I don't think he liked the joke that I made, so I doubt he will want to come on the show in the short term. But The Aussie Armwrestler doesn't give up that easily — I am sure once I get to have a beer with the man we can have a chat and laugh about it. I just have to stop him from ripping my arms off first!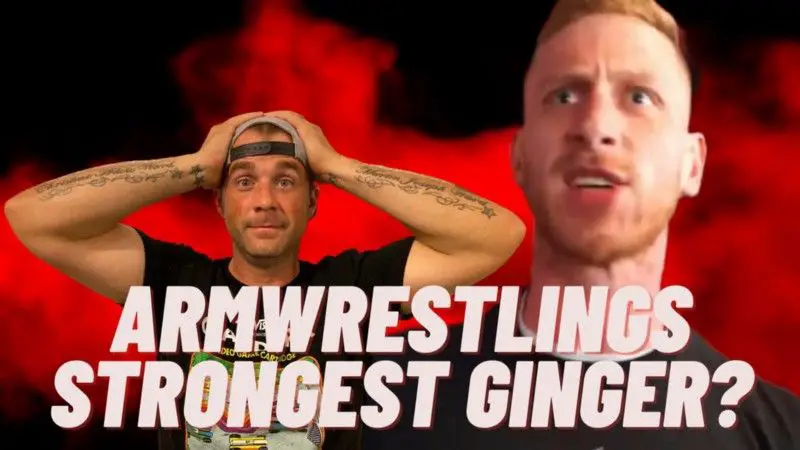 🔥What have been the most influential things in your life that have helped on your journey with The Aussie Armwrestler? This can include books, podcasts, or people?
JW: The sport of Armwrestling is a huge influence I AM OBSESSED. My entire day is nothing but Armwrestling and it feels so good.
The movie OVER THE TOP featuring Sylvester Stallone — the greatest movie of all time!
Stylistically, I love comedians, I try and implement a lot of jokes and fun into the channel, so, over the years I have developed great timing for comedy on the show. At least I think so!
A bit soppy, but my Mum. Growing up, she was a very hard worker and always strived for what she wanted, she still does to this day. I always took notice and ensured whatever I did in life I would work hard no matter what, I got that from my Mum.
My wife, the biggest supporter of what I do, she didn't even second guess when I quit my job to enter Armwrestling and content production full-time. Her words were "you will smash this, of course, I believe in you" that is so motivating and reassuring. If you watch the earlier episodes of the podcast I have a bald head, that was in support of my wife who was battling cancer at the time. She's come through all of that now, that chapter is closed thankfully.
🔥Do you have any advice for other creators, entrepreneurs, or developers who want to get started or are just beginning?
JW: Be prepared to work. You have to remember, hundreds of thousands of people are wanting the same dream as you, so you have to be willing to work.
In the early days do not worry about views, subscribers etc. just put out content, share that content then after about 40–50 videos that's when you hit the analytics of it all to determine what works and what doesn't.
One of the other most important things that I can share — when you are starting all of this, don't do a weak Facebook post begging people to subscribe to your channel when you are 0–2 videos in…what you need to do is answer this question:
Why should people subscribe to your channel? Answer that question and answer it through your content and allow the content to pull them in, no begging, no asking just pure, raw authenticity. They will get it, if it's good and it's authentic, they will get it, trust the process.
For me it's simple — I am the most unique, authentic and entertaining way to watch Armwrestling, it's an experience over here. It's loud, it's in your face, funny, over the top (see what I did there), it's all on purpose. And that is why people subscribe.
Too many people are just asking for handouts……you gotta go get it!
🔥What's next for The Aussie Armwrestler?
JW: Big things coming up!
I will be the main commentator for Armfights Unleashed. Once a month I am flown up to Brisbane to commentate some of the best in the world. They go head to head on PPV.
King of The Table 3 — Huge PPV in Dubai with the very well known and loved Larry Wheels. I will be doing commentary on my channel with the support of Coresports who are televising the event.
Over The Top — A huge competition in Australia with the biggest cash prize in Australian Armwrestling history going to the winner! I will be hosting and commentating on the event
And of course, plenty of fun content and podcasts to come. We are producing about 5–7 videos each week!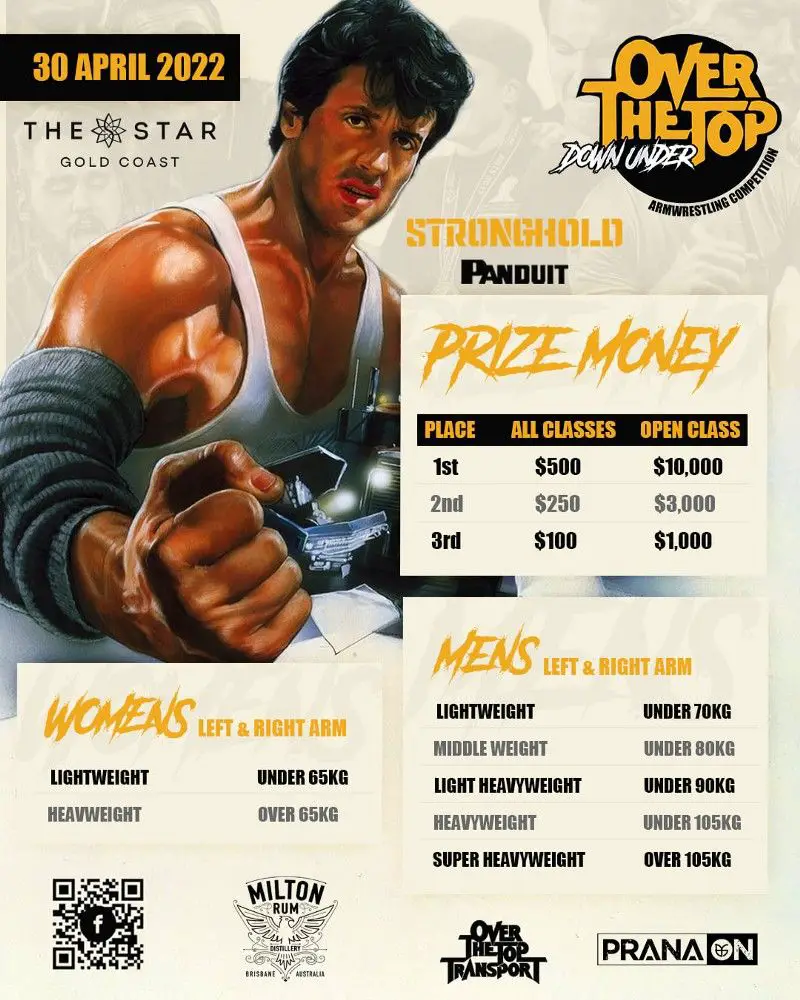 🔥Where can we go to learn more?
JW:
YouTube: The Aussie Armwrestler
Instagram: @aussie.armwrestler
Facebook: Aussie Armwrestler
You can also find me amongst the Reddit and Discord Armwrestling communities and forums.
🔥Thank you, Jake!
Want to know how you can support Crypto Fireside?
Sign up below. It's free and easy 🔥.