Top 3 Best Coinbase Alternatives for 2023 + Bonus
Are you looking for a Coinbase alternative? You have found the perfect article. Find the top 3 Coinbase alternative exchanges!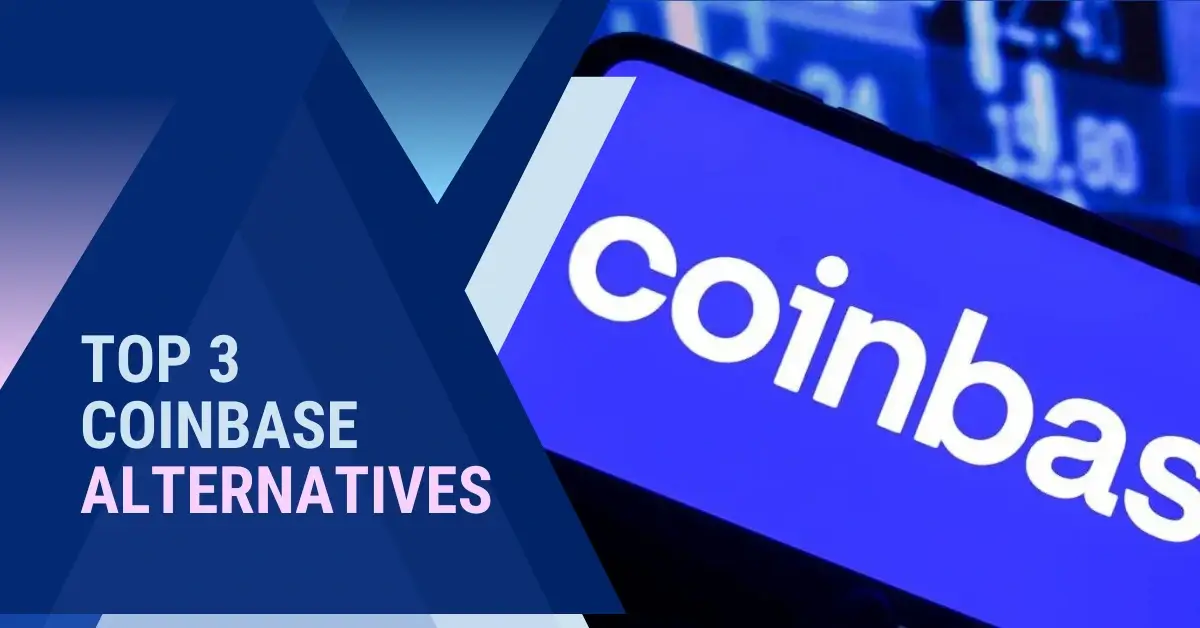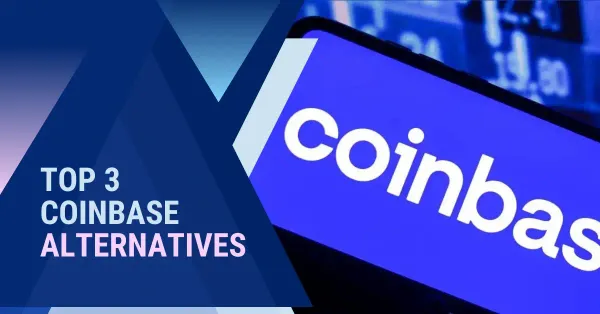 ---
Are you looking for a Coinbase alternative? You have found the perfect article.
Every year, millions of new consumers join the cryptocurrency market as a result of its growing mainstream adoption. As you start building up your portfolio, you'll need a place to keep your cryptocurrency. With hundreds of different cryptocurrency exchanges in the market today, let's explore some of the best Coinbase alternatives.
Coinbase and why alternatives are needed
Coinbase is one of the most popular and often recommended crypto exchanges for users getting started with investing in crypto. This is mainly due to its intuitive, easy-to-understand user interface and buying options. Also, it is one of the oldest crypto exchanges created in 2012. That was over 10 years ago, and this is a huge amount of time in the blockchain sector.
However, Coinbase is not without its drawbacks. These are a few reasons investors often look toward the best Coinbase alternatives:
High fees: Coinbase charges a flat fee, ranging from $0.99 to $2.99 if the transaction value is less than $200. You'll pay a fee worth 1.00% for transactions above $200.
Limited currencies: Until two years ago you could only buy a few of the most popular cryptocurrencies on Coinbase, significantly limiting your options as an investor. Things have changed and currently, you can buy over 225 cryptocurrencies. Yet, this number is still less than what Binance and Kucoin exchanges offer with respectively close to 400 and over 700 coins and tokens.
With these main drawbacks in mind, let's write down a few things to consider when looking for the best Coinbase alternatives.
Factors to consider when evaluating Coinbase alternatives
With so many platforms to choose from, you need to consider these factors carefully before choosing a cryptocurrency exchange.
Security and reputation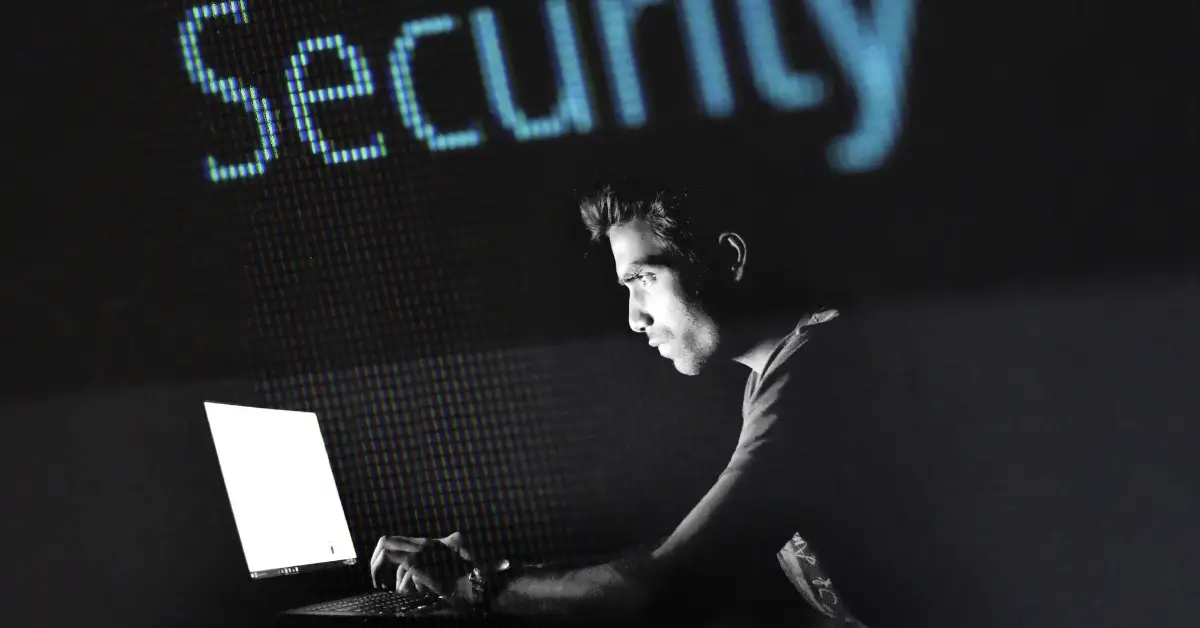 Security is the most crucial factor to consider because your wallet is stored in the cryptocurrency exchange. If the exchange is hacked, your money might be stolen. There have been a few cryptocurrency hacks in the past that shattered the hearts of cryptocurrency investors. While security measures have tightened over the years, you can permanently lose your funds by using the wrong exchange.
Research if the exchange has been hacked in the past, how much emphasis they place on security, and what the crypto community is saying about them.
You need to be careful also not to choose the next FTX which scammed thousands of people who trusted the exchange and its CEO Sam Bankman-Fried in particular.
Important advice: Look for exchanges with Proof of Reserves provided by reputable 3rd parties like Nansen. All customer funds held on the exchanges must be held 1-to-1 and available for withdrawal at any time.
Fees
Fees can take a bite out of your profit when you trade. How do the fees compare? Consider and account for all possible fees imposed by the exchange, such as deposit, withdrawal, trading, and other exchange fees. Reputable cryptocurrency exchanges will ensure their fees are transparent and easily understandable.
Cryptocurrencies and countries supported
Which exchange you ultimately decide to use will be heavily influenced by the currencies in which you're most interested. There are numerous cryptocurrency choices available. However, not every exchange provides these. Once you've decided which coins you're interested in, whether Bitcoin and Ethereum or some recently created altcoins, choose a platform that supports them. Also, check if you can use the exchange based on your location.
Customer service and support
The finest Bitcoin exchanges provide essential benefits including excellent customer assistance and service. Read customer testimonials to learn how other customers felt about the support provided. Check the exchange's blog to see if they offer tools to make it easier for you to obtain the relevant information at the right time, such as blog articles and webinars.
User Experience
For the optimal user interface for every investor, there are no universal metrics. However, a great cryptocurrency exchange should be simple and accessible to all users. Before signing up for an exchange, be sure that its user interface and features are more appropriate for your degree of technical experience and education.
Considering these factors beforehand will help you identify the right cryptocurrency exchange for you.
Read also: How to stay safe from crypto exchange bankruptcies?
Top 3 Best Coinbase Alternatives
These are probably the best Coinbase alternatives for you to consider in no particular order.
Kraken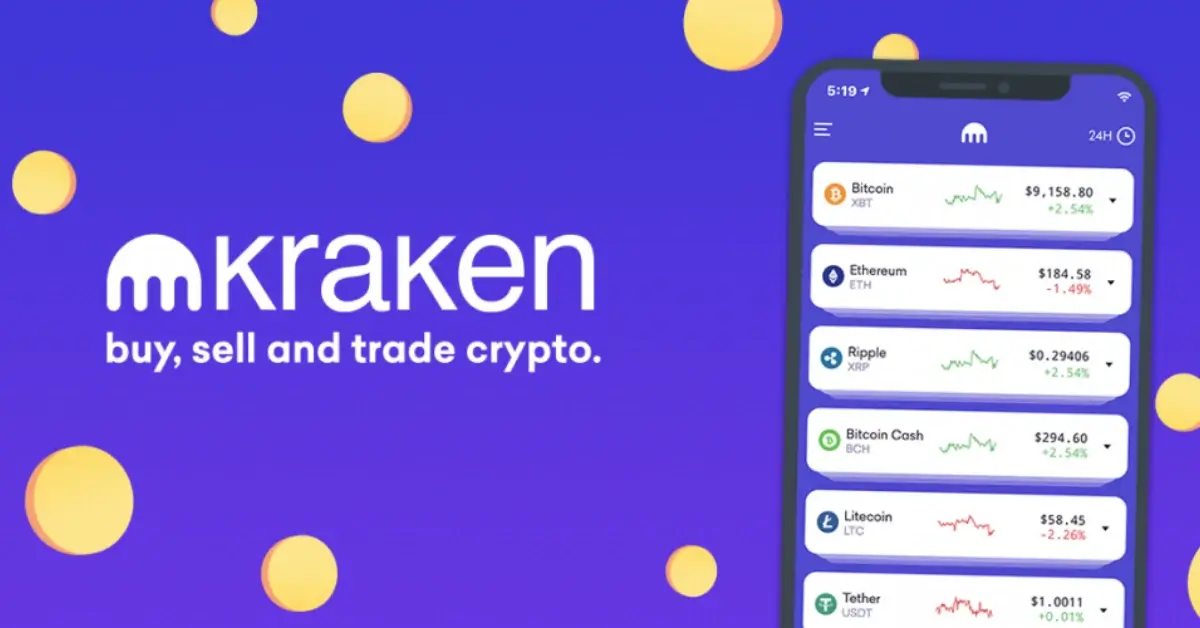 With low fees, Kraken is an attractive alternative for investors and traders.
Kraken is one of the best Coinbase alternatives around. It's a technically extensive exchange with good mobile trading features, and it has stood the test of time – operating since 2011.
Fees
The fees start at 0.16% for market makers and 0.26% for market takers. It decreases for higher-volume traders.
Pros
Lower fees
Perfect security record
Strong mobile trading app
200+ countries supported
Extensive range of cryptocurrencies
Cons
Poor customer support
Complicated fee structure
Limited payment options
No control over crypto wallet keys
Kraken is best for traders seeking lower fees and an extensive range of cryptocurrency options.
Gemini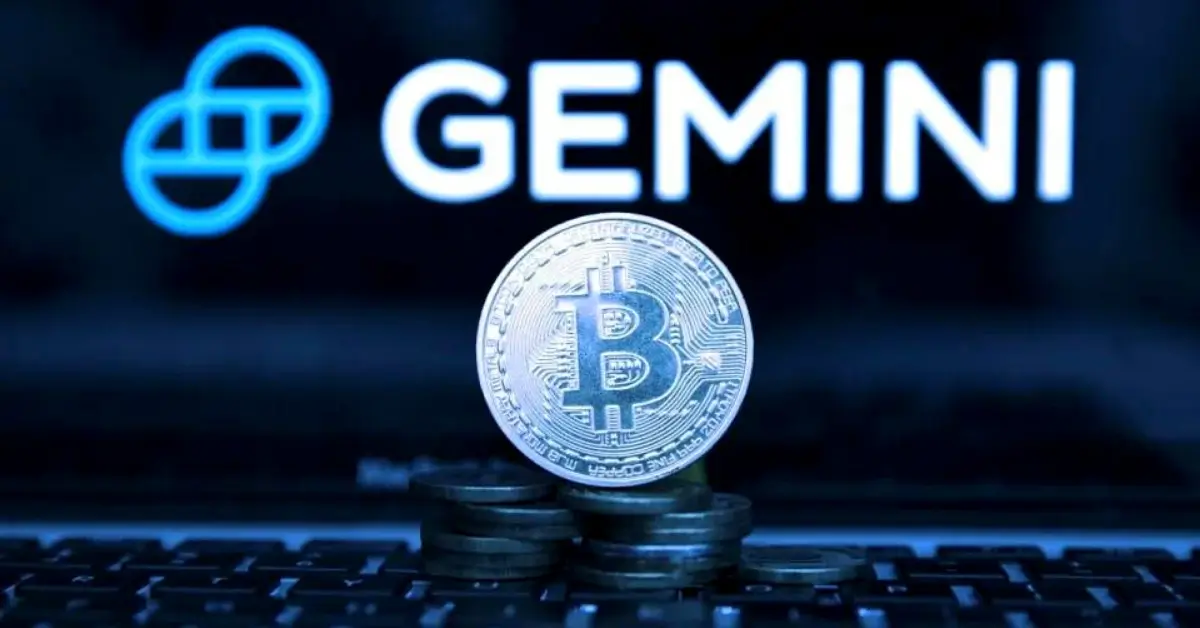 Gemini is geared towards institutional investors and is seen as a leading Coinbase alternative.
Gemini is a trusted exchange for many institutional investors and hedge fund managers who want strong security and an easy-to-use trading platform.
Fees
Gemini charges a 1.49% trading fee and a fixed transaction fee of up to $2.99, depending on the transaction size. The fee is further dependent on the fee schedule, payment method, and cryptocurrency being withdrawn.
Pros
Fully regulated
Good security measures
0% fees for high-volume traders
Cons
High fees
Limited countries supported
Limited cryptocurrencies supported
Gemini is best for investors at larger institutions headquartered in the United States.
Binance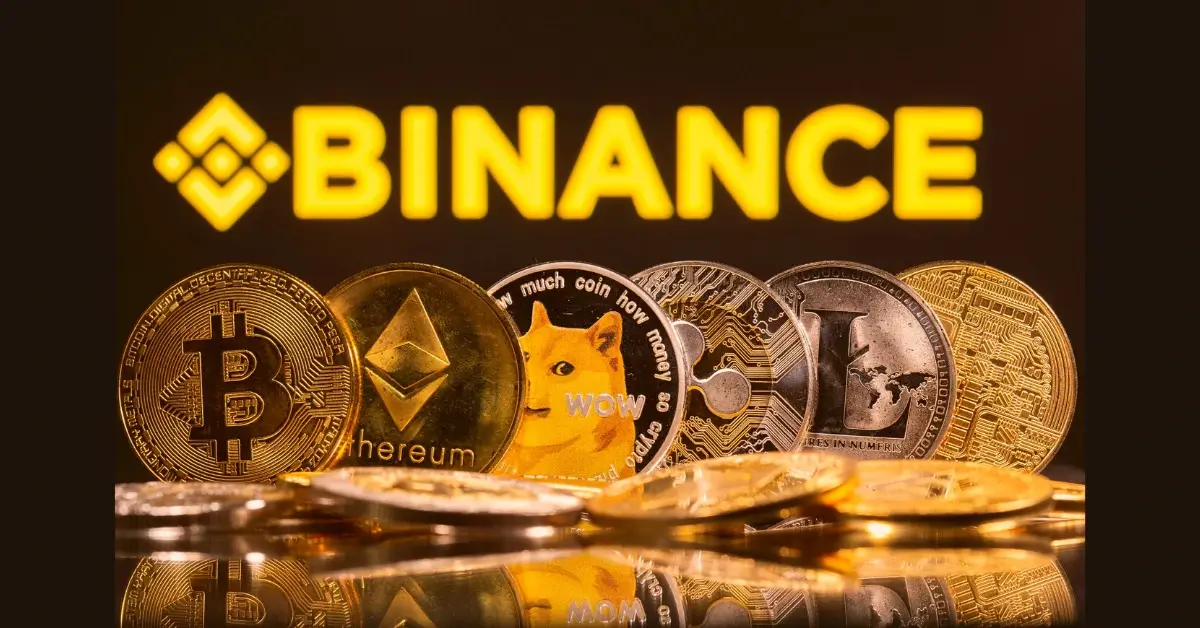 Binance is the biggest crypto exchange in the world.
Overview
Binance is the world's largest cryptocurrency exchange. It provides a spectacular range of trading tools. OTC markets, P2P trading, derivatives, staking, savings, crypto lending, and more. The exchange's native BNB token is a top-4 cryptocurrency.
Fees
Binance charges a 0.1% trading fee for both makers and takers and tapering down with higher trading volumes. Traders who use the Binance native BNB token to pay get reduced -25% trading fees.
Pros
Around 400 cryptocurrencies supported
Low fees and high liquidity
Robust education and resources for beginners
Solid reputation and security
Cons
A bit complex for beginners
No phone support
Has been hacked in the past
Binance is best for investors looking for a wide variety of cryptocurrencies to choose from, an exchange with a great reputation, and low trading fees.
[Bonus] Coinbase Pro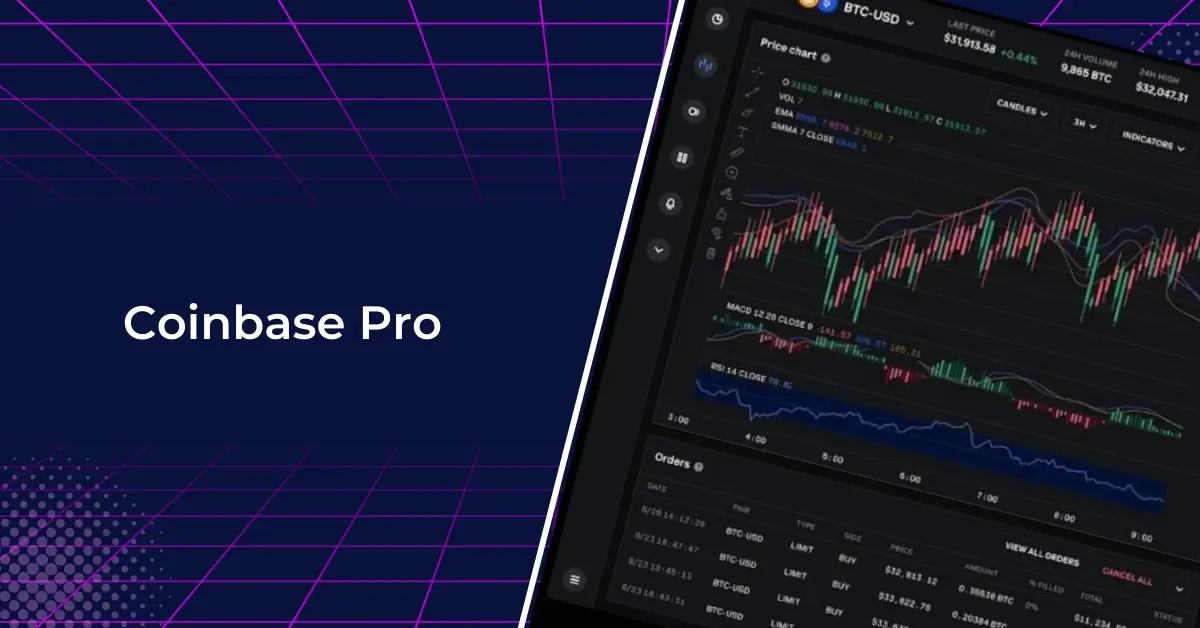 It might seem a bit strange to have Coinbase Pro on the list, but this version of the exchange can be a really good alternative.
Coinbase Pro is no surprise an advanced version of Coinbase. It's made with more experienced traders seeking a more robust trading system in mind. The fees are much lower and more straightforward. However, It can take three to five days for funds to clear and move currencies to an exterior wallet.
Fees
The fees start at 0.50% and decrease for higher-volume traders.
Pros
Competitive fees
Flexible payment options
Suite of high-quality features and analytical tools
Cons
Offers fewer altcoins
Delayed fund clearance
Slower customer service
Coinbase Pro is perfect for more experienced traders who no longer consider themselves beginners. It offers expert-level features like placing market, limit and stop orders.
Final words
While Coinbase is still a leading cryptocurrency exchange, these best Coinbase alternatives are worth considering. Doing your research will help you identify the exchange that is right for your trading and investing needs. And ultimately keep the vast majority of your fund in a cold wallet. As the most popular saying in crypto goes: "Not your keys, not your crypto".
Want to Keep Reading?
Want to know how you can support Crypto Fireside?
Sign up below. It's free, it's easy, and it allows you to comment and join the discussion 🔥