How to stay safe from crypto exchange bankruptcies?
Bankruptcies of crypto exchanges or the flight of their creators have left not one or two of their clients in the dry with significant losses.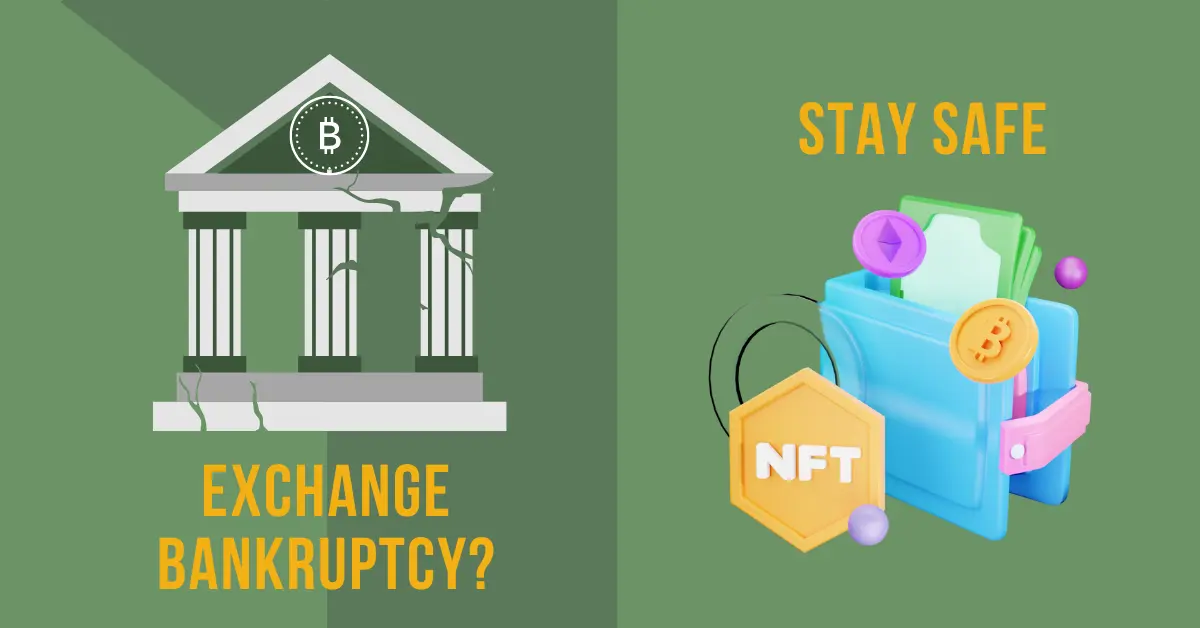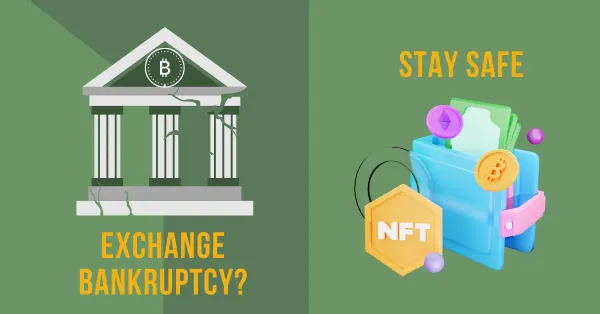 The best option is after a transaction in which you buy virtual currency to transfer it to a hardware wallet.

Topic in brief
Knowing how to move your cryptocurrencies is fundamental to risk management.
Those interested in the most secure storage should consider using a hardware wallet.
The risks of this are mainly lower liquidity which will slow you down in selling at the best price.
Is there a completely secure crypto exchange? We will look into detail at the world's largest crypto exchange Binance.
Bankruptcies of exchanges or the flight of their creators have left not one or two of their clients in the dry with significant losses. FTX's bankruptcy was another shock that left its customers with frozen funds, and others began withdrawing them, worried by other rival platforms, including the world's largest crypto exchange, Binance.
Unlike traditional markets for corporate securities, where licensed depository institutions keep them, and the failure of an intermediary exchange should not lead to their loss, with crypto-platforms, there is such a risk. However, there is a solution.
If your intention is to speculate on digital assets or want to trade with leverage, exchanges are unavoidable. However, it is much safer to store your digital assets in hardware wallets after you have bought them on an exchange - every platform is required to provide you with the ability to move them at will. This is also important proof showing that you bought cryptocurrencies in exchange for your money. Knowing how to withdraw fiat money (the so-called off-ramping) is also key. Мore and more often, you can find a DEX (Decentralized exchange) that you can use without most of the risks that CEX exchanges offer.
Each hardware wallet contains a private key, without which the owner cannot access their currencies. A private key is a number of 12 to 24 words that generate that number, performing security functions similar to the passwords we use daily. If you lose your private key or your words, there is no going back or anyone to ask for a "password change," and your crypto will be lost forever. No matter how often you message the support of the exchange in which you trade or invest, there is usually no way they can help you.
No matter what wallet you use, your Bitcoins or altcoins will always be stored at an address on the respective blockchain. With your private keys, you can move them to a new address. For example, you can return some amount to the crypto exchange if you need to trade or sell, etc. To ensure that the keys are truly private and have no possibility of being hacked, they should be created offline, not saved to disk spaces, and not shared via email or chats.
Cryptocurrency exchanges with the highest trading volume since the beginning of the year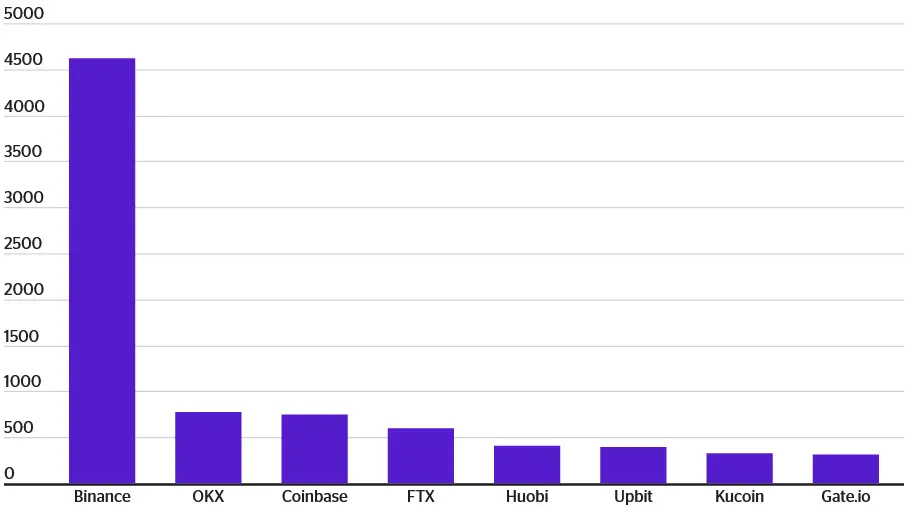 The biggest danger in crypto-security is that an individual user loses the private key or it gets physically stolen. If someone enters your home and sees your words written on the notebook on the table, he/she will also have access to your funds, even after they are on a hardware wallet.    
If you leave the private keys for your crypto assets in the custody of a centralized exchange, you technically do not own said assets. Not your keys, not your crypto. Then the guarantee of the security of your asset is as great as the exchange's solvency. With the suspension of withdrawals, the bankrupt exchange FTX was a painful reminder of this.           
How to Transfer Your Coins from an Exchange to a Wallet and Back
Every custodial platform has its own user account structures. Open your trading account and navigate through the menu until you reach a page called withdrawals. Select the coin you want to withdraw. Make sure it's on the right network. For example, Bitcoin should not be sent as ERC20.
Enter the withdrawal address and complete the security confirmations you should have created beforehand. Most exchanges document the withdrawal process in detail, so it's best to consult their manuals beforehand if this is something you're doing for the first time.
The exchange will usually charge you a flat fee or percentage to get custody of your coins. This is often much higher than the actual transaction fee of the respective network you are using and is, in most cases, a decent source of profits on exchanges - it is even considered a barrier to larger withdrawals. Waiting to build up more capital in crypto before withdrawing may mean a lower fee, but the longer your coins sit on the exchange without doing anything with them, the greater the risk.
Which Wallet Is Worth It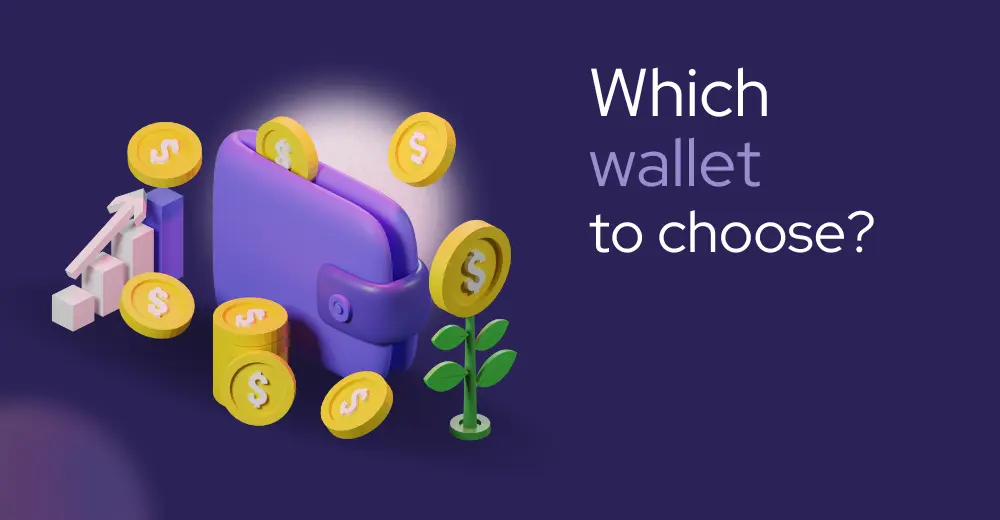 A cold wallet is the most secure way to protect your cryptocurrency wealth as it keeps your tokens offline. Hardware wallets have no connection to the internet, which dramatically reduces the ability of hackers and cybercriminals to access your assets, keeping them safe and secure.
Some of the most popular cold storage devices, such as the Ledger Nano S and the Trezor Model One, are hardware-based. Additionally, these devices offer better risk management and control than exchanges. When you hold crypto in a cold wallet, it is entirely yours, giving you the freedom to sell and trade when you want, how you want, and with whomever you want.
The trade-offs of leaving your crypto on an exchange
Access to your bitcoin is necessary for you to retain all the properties that make it special beyond its investment purpose - you can't send or spend freely, and it can also be forced to sell in the event of a liquidation. Your transactions may be frozen or blocked. Access to your cryptocurrencies can be "shut down" at a moment's notice…
What are the risks of exchanges?
Many people start their crypto investment journey by opening an account on an exchange like Coinbase or Binance, but using them comes with risks. Examples of this could be the following:
The exchange suddenly stops sales and withdrawals, thereby blocking access to your cryptocurrency indefinitely.
The exchange becomes insolvent, as happened with FTX and its FTT token.
The exchange is experiencing an outage, stopping your access to its platform and your cryptocurrencies.
The exchange itself turns out to be a scheme, as was the case with Canada's QuadrigaCX and some other early exchanges.
The crypto exchange was hacked, causing the exchange to liquidate its assets, thus making users unable to access their crypto, as was the case with Cryptopia.
Are there centralized exchanges that are completely secure?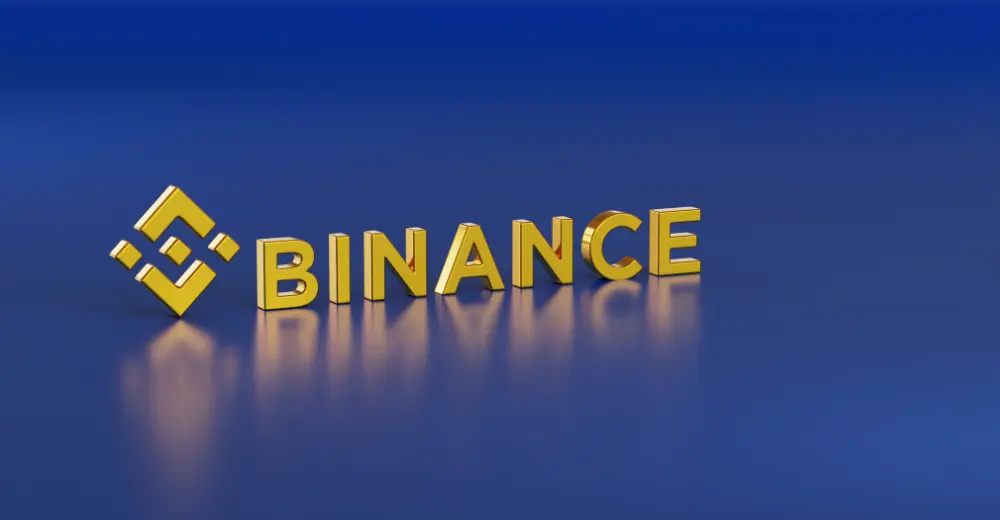 After the bankruptcy of FTX, even the largest crypto exchange, Binance, is facing a crisis of confidence. On Tuesday, December 13, withdrawals of the stablecoin USD Coin (USDC) were temporarily suspended. After about an 8-hour pause, trading resumed, but it certainly reminded investors of the risky nature of crypto exchanges and the unexpected collapse of FTX last month.
Another catalyst for consumer mistrust was a report from the US Department of Justice investigation. According to blockchain analytics firm Nansen, investors withdrew about $3 billion from Binance on Tuesday.
The CEO of Binance, also known as CZ, made attempts to reassure his customers and investors. "Things seem to have stabilized," CZ tweeted on December 13, claiming that the previous day's withdrawals weren't even in the "top five" largest single-day withdrawals in the company's history. Binance's CEO claimed that only about $1.4 billion in net withdrawals took place on December 12 and that the temporary suspension of USDC withdrawals occurred as part of a "token conversion." According to CZ, the reversal was necessitated by an unexpectedly large increase in the volume of withdrawals outside the traditional business hours of the New York-based banks on which the business depends.
Binance Under Scrutiny
Binance's business is under heavy scrutiny after the FTX crash. On Monday, December 12, Reuters reported that US prosecutors are considering taking action against Binance and "bringing criminal charges against individual executives, including founder CZ". This is related to a long-running case regarding Binance's anti-money laundering compliance. The investigation began in 2018 and is publicly known. There is some backlash against CZ in the crypto space. His claim that Binance would sell its FTX tokens for $500 million in early November undermined the crypto platform's confidence, which went bankrupt due to massive withdrawals.
The growing concerns reflect declining confidence in centralized exchanges following a series of industry scandals in 2022. Binance initially offered to help rescue rival FTX before pulling out of the deal just a day later.
On Tuesday, the former FTX CEO was indicted in the US on eight criminal counts, and US markets regulators accused him of defrauding investors and clients. Some have also declared this the biggest financial scam in history.
Proof of Reserves
Following the collapse of FTX, CZ highlighted the need for more transparency in the sector, demanding that crypto exchanges provide blockchain Proof of Reserves (POR) to assure customers that their assets are secured. Binance's efforts to improve the transparency of its reserves have exposed problems in the crypto exchange's finances, according to accounting and financial experts cited by The Wall Street Journal.
Binance unveiled assets and wallets, but questions remained about how much those numbers actually tell investors. Critics note that Binance's liabilities are not transparent, adding that without a clear account of the firm's liabilities, it is impossible to make an informed decision about the company's financial condition.
CZ commented that it is more difficult to present liabilities and claims that Binance has no debts.
According to a former member of the Financial Accounting Standards Board (FASB), the report published by the auditing firm Mazars (which has since been removed from their website) does not improve investor confidence in the stock market's finances because it lacks information related to the quality of internal controls and exactly how Binance systems liquidate assets to cover margin loans. It was the lack of internal standards, or extremely low standards at FTX, that turned out to be among the reasons for its collapse.
Another concern is related to the lack of information about Binance's corporate structure, the WSJ points out. According to the report, Binance Chief Strategy Officer Patrick Hillman could not name Binance's parent company as the group has been undergoing a corporate reorganization for nearly two years.
John Reed Stark, a law professor at Duke University and former head of the Securities and Exchange Commission's Office of Internet Enforcement, said in a post on Twitter:
More signals of jitters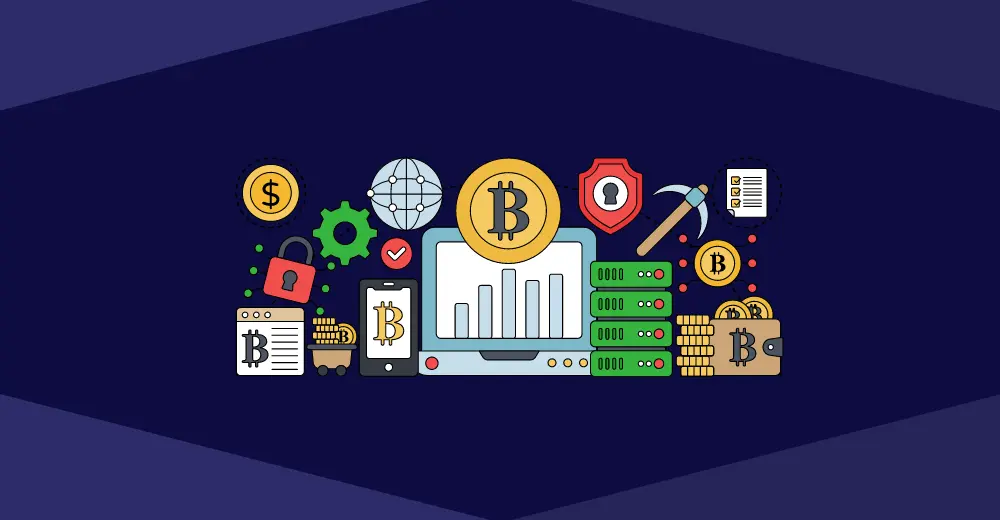 One of the most watched indicators of trading sentiment and market health suggests that concern about further fallout from the crypto market crash has grown.
The seven-day average of individual bitcoin open positions is down 40.3% since the start of November, according to blockchain research firm CryptoCompare. Open positions are the total number of futures contracts held at the end of the trading day. Unlike traditional calendar futures, Bitcoin futures do not expire and have long been a favorite of crypto speculators and traders because they allow for an easier holding of leveraged positions.
The decline comes as investors pull their cryptocurrencies from centralized exchanges and the markets they operate. Binance has the largest percentage of the market, holding nearly 60% share of the cryptocurrency market, trading at 1.45 trillion dollars in November, according to CryptoCompare. Kraken's share is below 1%, while OKX and Bybit have 14.4% and 11% market shares, respectively.
Conclusion
The more you invest in crypto, the more seriously you should consider not keeping your money on a centralized exchange. At least 80, or even 90% of your funds, should be in a safer place. One of the most popular maxims in the crypto industry: "Not your keys, not your crypto," is more valid than ever. The third largest crypto exchange in the world, FTX, went bankrupt within 2 days due to malicious and irresponsible decisions made by its management for years.
Over the years, we've seen dozens of other exchanges in the industry go bankrupt, get hacked, or delete their customer profiles for all sorts of reasons that sometimes raise moral debates. Even the world's largest and most popular crypto exchange Binance has been subject to hacks over the years, blocked accounts of its customers who publicly complained about the service, and the Proof of Reserve report the company presented raises more questions than it gives answered. Information shared by Reuters that Binance is under investigation by US authorities in connection with the platform's long-standing violations related to money laundering cases does not help to stabilize the damaged trust in it. So always DYOR, with care and keep your crypto funds safe in a cold wallet.

Want to Keep Reading?
Want to know how you can support Crypto Fireside?
Sign up below. It's free, it's easy, and it allows you to comment and join the discussion 🔥