What is DYOR? And How to Do It Efficiently?
Doing Your Own Research (DYOR) is the most effective strategy for every crypto investor. What does it actually mean? Learn from our guide!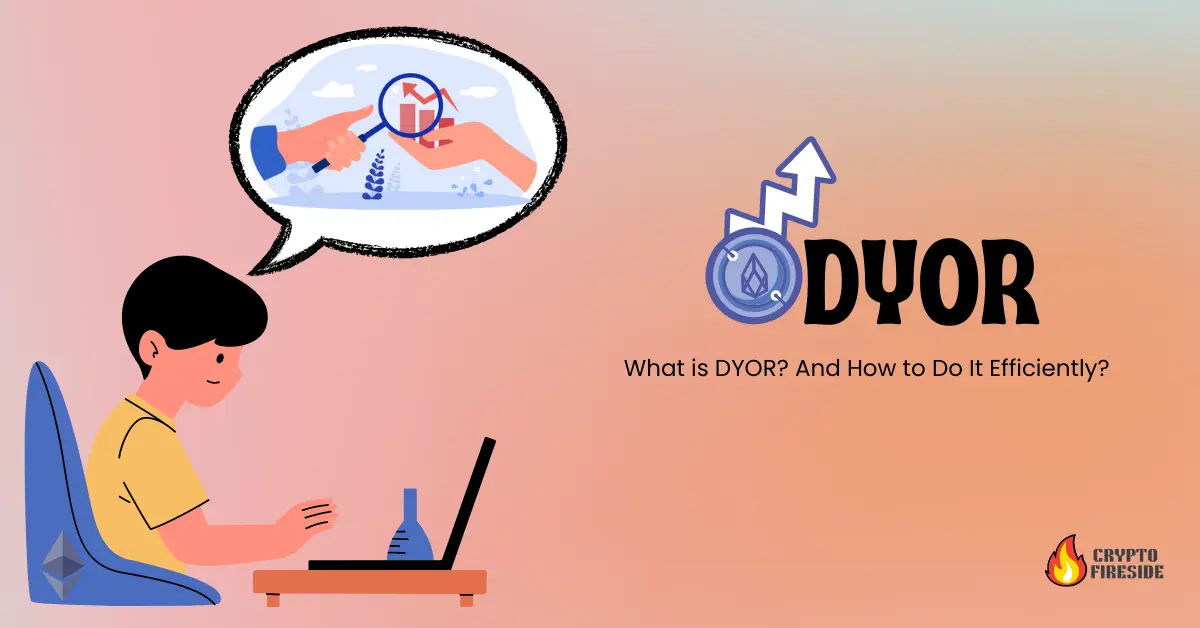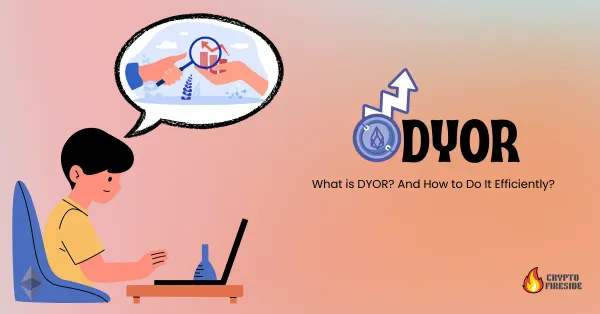 When it comes to investing in cryptocurrencies, unfortunately, there are no strict sets of rules to follow. Doing Your Own Research (DYOR) is the most effective strategy for every crypto investor. You must take your time and make an effort to study everything there is to know about your investment if you want to be a competent investor. So, what exactly does "do your own research" actually mean? Which resources do we consider to be the most effective? And when it comes to research, how much is enough? Let's find out.
DYOR is a concept that has always been quite popular. It can be applied to all facets of life. However, DYOR is the only viable solution in a disruptive and extremely unpredictable industry like blockchain. Making money and protecting your money are not always simple tasks in the world of cryptocurrencies. This guide is designed to help you become a better researcher when you come across a potentially profitable investment.
What does DYOR mean?
Do Your Own Research, or DYOR, is well-known in the blockchain and cryptocurrency communities. DYOR is needed to conduct due diligence and compile the necessary market intelligence in order to make smart investments based on solid grounds. The community is usually pushing for DYOR specifically to safeguard new investors looking to get rich quickly and to reduce overall risk when investing.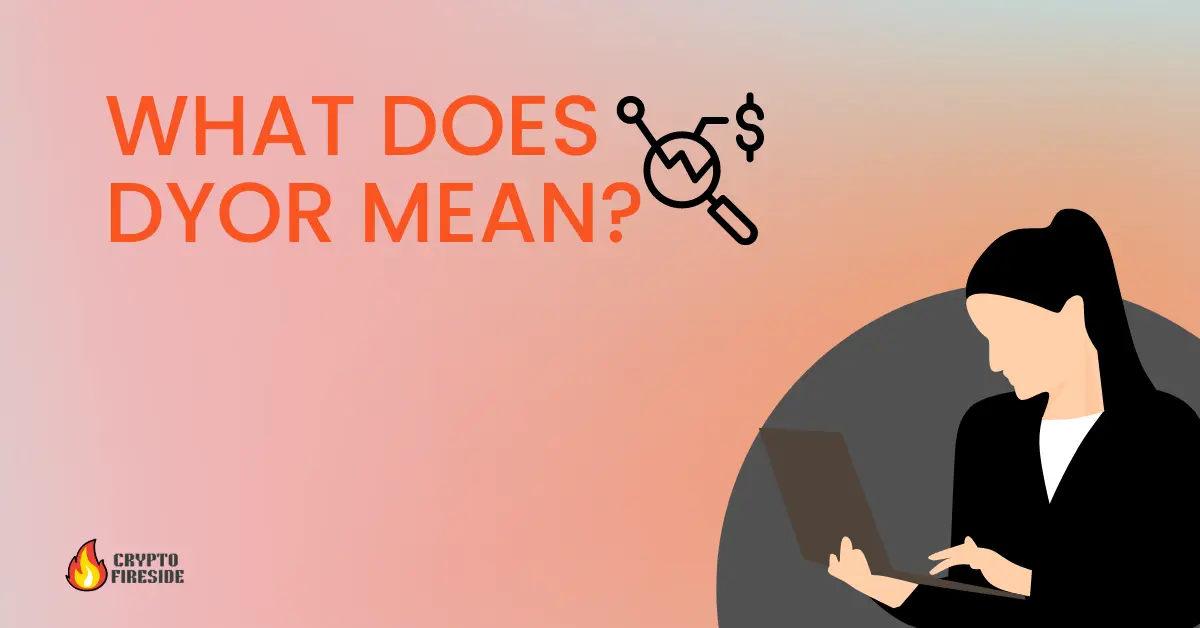 When to follow DYOR?
You must first go to a cryptocurrency exchange in order to trade in cryptocurrencies. Once there, you will see that investors have access to spot trading, leveraged trading, and investment opportunities in cryptocurrencies, which often have substantial price volatility. As straightforward as that may appear, investors regularly become overwhelmed by outside news and suggestions. You can feel confident in your investment strategy thanks to the DYOR technique's ease of use and effectiveness.
This guide will walk you through the DYOR procedure, so you could soon become a master in it.
Picking Potential Investments
A significant portion of DYOR is for determining which projects are ready for investment. First and foremost, make a short list of projects that interest you. The following are the main factors to take into account when assessing a potential crypto investment:
The Utility & Use-case - is there a specific and important use case that is the project's target?
Innovation - what is innovative about the project? What makes it better than current players in the space?
The Website - check out the website in detail. Everything is important. If the team behind the project cannot make a good website, then do you think they can make a great crypto project? Check if there is a blog and read some articles.
The Team (developers, advisors, partners) - Look for a Team or About us page on the website in which you can look at the project team members in detail. This speaks a lot about the project's potential, whether it is created by experienced professionals in the blockchain space or anon newbies. Are there respected investors or advisors directly related to the project?
Whitepaper - Find the project's whitepaper and get through it. Does it make sense? Is it thorough? Does it sound legit?
The Community - Check out the project's Twitter and Discord channels. See whether it has an active community. If it has thousands of members but no engagement, this is a red flag. Check how active and engaged are these important channels.
Market Cap - The bigger market cap, the better.
Trading Volume & Liquidity - Another important metrics.
The Competition - Are there competitors that are doing a better job?
The Road Map & Vision - are the goals specific and achievable? Or vague and super ambitious and implausible, like getting a billion customers in one year.
Identifying a reliable source of information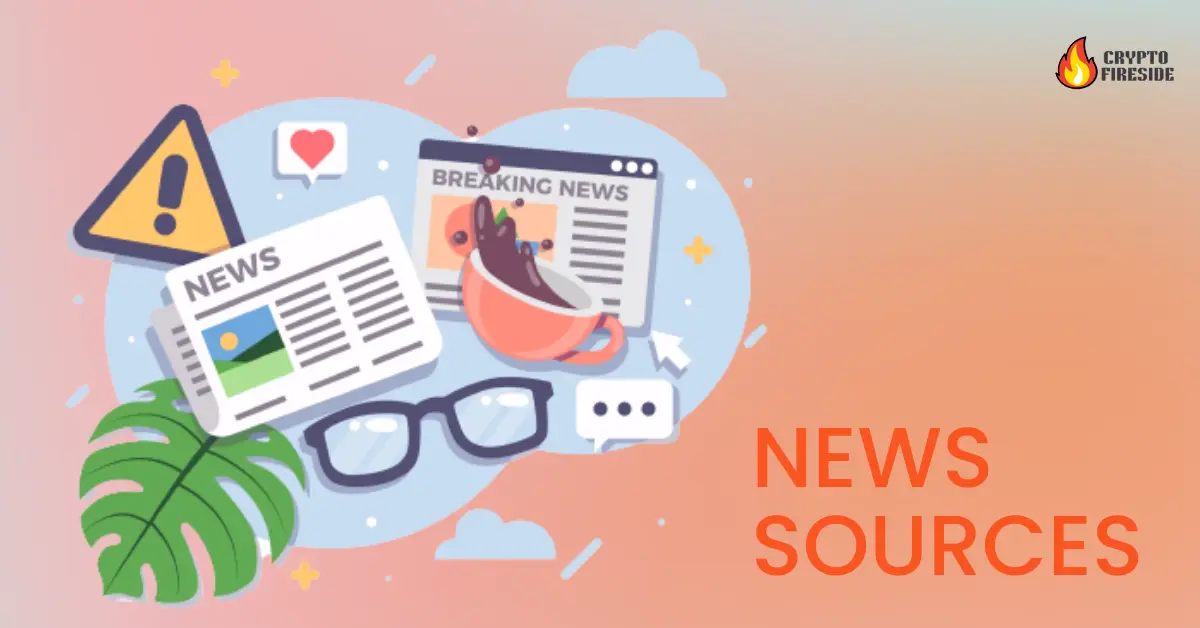 Spending hours on research is useless if your sources are not high-quality. It seems like everyone is talking about cryptocurrencies because it is such a hot topic in the investment world. For your investigation, you must use reputable information sources, or you will be wasting your time.
When assessing a source, take into account the following: Are they renowned in their industry? What do their prior actions tell us about them? How many people do they follow? Is the source you're reading on the website reputable and well-known? Are you listening to a paid source? Who are the owners, investors and advertisers of the source, if applicable?
You can usually receive correct information by sticking to the most well-known news websites (like CryptoFireside.com), but you shouldn't believe everything you read. The most reliable cryptocurrency sources will list both benefits and drawbacks of any project. And even if they are well-intended everyone makes mistakes. So always check the information. And if possible, do this directly on chain.
We shall review some important resources and their salient features:
CoinMarketCap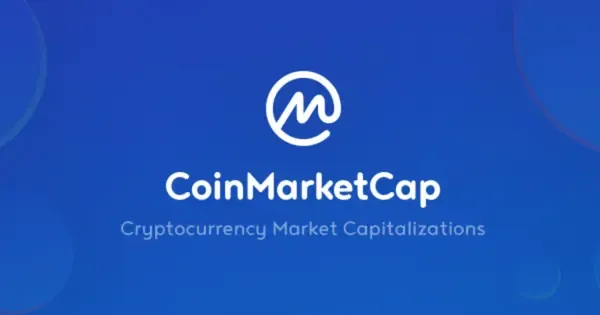 The leading portal for market intelligence and research on cryptocurrencies is CoinMarketCap. Almost all currencies and tokens now in use are covered by its broad market data. You can learn a lot by conducting a study using CoinMarketCap.
The following important data can be found here: current price, market capitalization, trading volume, circulating supply, and maximum supply authorized for the currency/token. The most crucial information to learn about each coin is its rating and market cap. CoinMarketCap displays price charts of coins/tokens to show how volatile they have been over time.
CoinGecko
Another website that analyzes the crypto industry is CoinGecko.com. Like CoinMarketCap, CoinGecko offers information on the market capitalizations, prices, and trading activity of a wide range of different coins and tokens.
Even the most reliable websites may not always have the most recent information due to the decentralized nature of the crypto world. Because of this, CoinGecko is a great tool for comparing the precision of key indicators listed on CoinMarketCap. The website offers podcasts, a newsletter, and industry commentary in addition to being a reliable source of crypto intelligence.
Token Terminal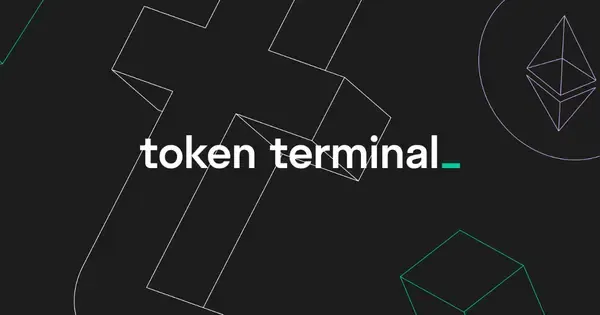 Token Terminal is another popular platform that gathers financial information from the top decentralized apps and blockchains. Token Terminal provides clear, precise, and current data that helps investors quickly comprehend market conditions and how to value assets. It's invaluable if you're interested in investing in crypto.
With it, you can also find out about new projects based on various alternative and financial metrics and market areas. You can view historical data for all metrics and projects in daily, weekly, or monthly timescales. Analyze and benchmark project performance using numerous financial and non-financial filters and data points.
Analyze
You should educate yourself on fundamental and technical analysis methods before making any investments in any cryptocurrency. Studying charts, looking for candle patterns, testing new trading methods, and checking indicators are all things you must do to be successful with technical analysis. Yet trading is both really complicated and often doing technical analysis is not reliable.
When conducting a fundamental analysis of a coin, it's essential to understand a few key elements, including the network on which it was created, the technology employed to create it, and the technology's viability as an industry standard. Each currency has a whitepaper that provides investors with additional information. A whitepaper should be read before investing in any token.
Research the developers
Project developers' plans will strongly affect the growth potential of cryptocurrency initiatives. Finding out a lot about the project's creators and advisors is an excellent approach to assessing a project's potential for success. The following are some questions to make:
Are the developers well-known or trustworthy?
Do they have a functioning product yet? When can we expect that?
What is their track record on previous projects?
How quick is the team to respond to questions and concerns?
Do they have the right partnerships in place to back up their claims?
Join a group and attend crypto meetings
Joining crypto groups is a terrific opportunity to expand your research, gain expert advice, connect with like-minded individuals, and keep up with the latest innovations in the crypto world.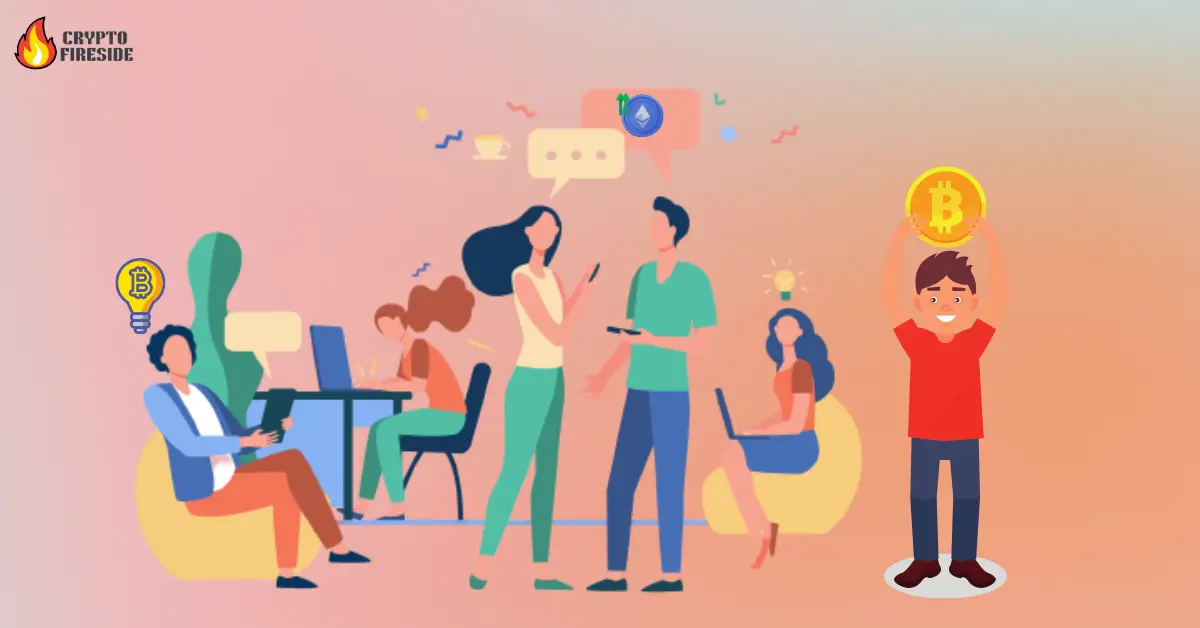 It's also useful if you're unsure about something and want to get a second opinion. Finding a good online or in-person community will undoubtedly give you an advantage over other traders who are attempting to conquer the world of cryptocurrency from the comfort of their own homes.
Don't believe everything you read
Particularly in the world of cryptocurrency, not all recommendations are made equal. One of the most crucial parts of DYOR is not to accept any advice or forecast you see on social media or to believe everything you read. There is a ton of cryptocurrency trading advice available online, much of it based on fraudulent advertising and, occasionally, pump-and-dump schemes.
Because it's your money, you should be the one who makes the decisions. Make sure you get information from a variety of sources and do your own research prior to making a crypto investment.
Want to Keep Reading?
Want to know how you can support Crypto Fireside?
Sign up below. It's free, it's easy, and it allows you to comment and join the discussion 🔥