The big court bet on the future of Ripple
The payment system and its token brought hopes of fast and cheap transactions. Now they depend on the outcome of a lawsuit with the exchange regulator in the US.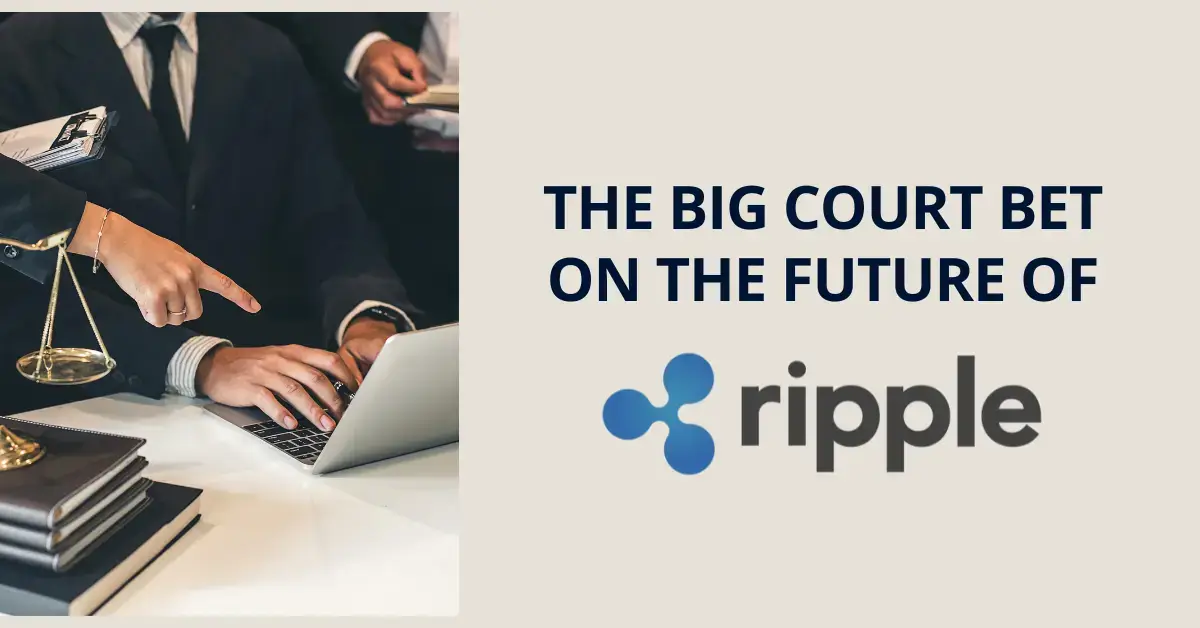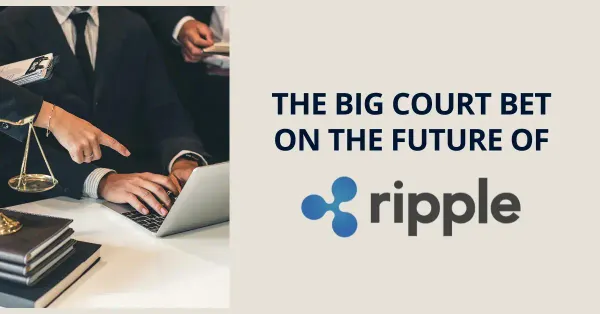 The payment system and its token brought hopes of fast and cheap transactions. Now they depend on the outcome of a lawsuit with the exchange regulator in the US.
The topic in a nutshell:
Ripple is a blockchain-based digital payment network and protocol with its own cryptocurrency XRP.
The payment system brought hopes for quick and cheap transactions, mostly used by banks.
The American financial regulator has been pleading for the second year that its creators illegally raised more than 1 billion dollars.
In 2011, three engineers - David Schwartz, Jed McCaleb, and Arthur Brito - began developing the XRP Ledger (XRPL). Fascinated by Bitcoin, they set out to create their own, better version of the blockchain that would build on its limitations.
The XRP (Ripple) cryptocurrency is designed for speed and achieving some of the lowest transaction fees of all virtual assets, but also fiat money. These qualities should make it extremely attractive to banks, Ripple's main target customer - to transfer large sums of money quickly and securely, at a very low cost. Because of these qualities, many people believed that the Ripple blockchain would eventually become an alternative to SWIFT, the current correspondent standard for international bank transfers, which is however slow and expensive.
This made Ripple also very attractive to investors - at one point it was the third currency by capitalization after Bitcoin and Ether, today it is seventh with a market value of 20 billion dollars.
However, the path of the blockchain and its currency turned out to be bumpy - since 2020, a case against its creators has been ongoing in the US, in which the Securities and Exchange Commission (SEC) pleaded that tokens were used for illegal public fundraising. The other criticism and concern among investors is that half of the total 99 billion is in Ripple Labs, which brings uncertainty about the future and the price. All this, against the background of the general decline of the crypto market, pressured the value of Ripple as well - for the last year it has become cheaper by about 50%.
Long before you've heard of crypto
Initially, Ripple started very far away from all crypto technologies. Ripplepay was founded by Ryan Fugger, a software developer in 2004 in Vancouver, Canada, long before Satoshi Nakamoto released his first version of the Bitcoin blockchain. Ripplepay did not use any blockchain technology but had the same goal of providing its users with tools to securely transact money around the world. Even the legendary creator of Bitcoin Satoshi Nakamoto knew about this payment system, remarking: "Ripple is interesting in that it is the only other system that does anything with trust other than centralizing it in a central server."
In 2012, Ryan Fuger sold Ripplepay to Jed McCaleb, Arthur Brito, and David Schwartz, who wanted to use it for their future digital currency network. The new company was called OpenCoin. It built its new technology using Ripplepay's source code and created a ledger-based payment network for financial institutions. That same year, McCaleb, the former founder of Mt.Gox, left the company to found Stellar.
In 2013, the OpenCoin company was renamed Ripple Labs and made the Ripple network code open source. Two years later, the company changed its name again, shortening it to just Ripple. In 2016, Ripple acquired a BitLicense from the New York State Department of Financial Services, allowing it to conduct cryptocurrency operations.
Banking Focus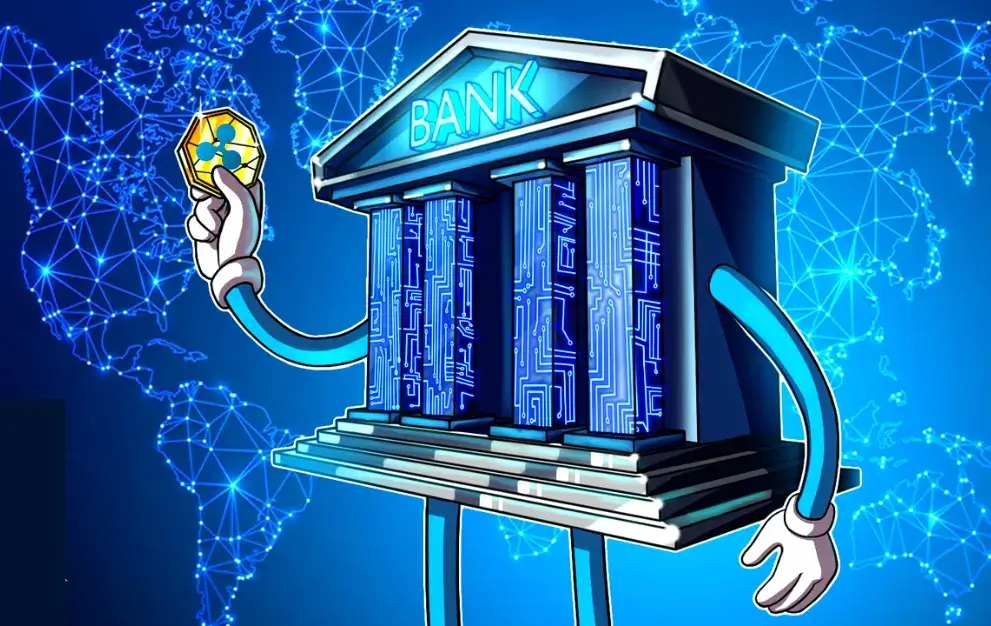 Develops its solutions for the banking industry, including xRapid and xVia, both designed to send payments globally between banks. The former requires XRP tokens for settlement, while the latter does not need a means of value transfer. Both are built on top of xCurrent - Ripple's core open-source product. Compared to traditional SWIFT, the network is much faster, providing a settlement time of 4 seconds instead of 1-2 days, which attracts the interest of many financial institutions.
The first real product using the network was developed in 2014 by global payment service Earthport.
In 2015, it was tested by giants such as Barclays, BMO Financial Group, CIBC, Intesa Sanpaolo, Macquarie Group, National Australia Bank (NAB), Natixis, Nordea, Royal Bank of Canada (RBC), Santander, Scotiabank and Westpac Banking Corporation. In 2017, Ripple's partner list grew with many other multi-billion dollar banks such as BBVA and American Express. The case filed by the SEC, however, reduces their number.
Controversial Reception
However, not everyone who invests in crypto is receptive to the idea of ​​XRP because it has a centralized company behind it. Initially, when the cryptocurrency started gaining popularity, there were people on BitcoinTalk.org who offered to pay 5 BTC ($500 at the moment) to anyone who posted a message that Ripple was a centralized scam that did not exist on true open source principles. Over time, however, the XRP Ledger becomes more decentralized, adding more validators.
In addition, investors are concerned about the amount of XRP tokens that belong to the team and how a large sale would affect the price and reputation of the currency. There are 99 billion tokens, of which only 50 billion are in circulation, meaning that half of all tokens have yet to be released to the market.
Ripple Labs currently has more than 500 employees and continues to grow. As it faces litigation with the Securities and Exchange Commission, Ripple says in press releases that partnerships with MoneyGram, IDT, Western Union, Viamericas, and Currencies Direct, among others, have been terminated or are pending a court decision. If the case is favorable for RippleLabs, institutional growth is expected to be greater than ever.
Founded on September 24, 2020, the XRPL Foundation is an independent non-profit organization with a mission to accelerate the development and adoption of the decentralized XRP Ledger. The foundation receives an initial donation of over $6.5 million from Coil, Ripple, and Gatehub to fund work to serve the growing number of developers and other community members building on the XRP Ledger.
The key court battle
In December 2020, the SEC filed suit against Ripple and its two top executives. It happened on former chairman Jay Clayton's last day in office. The financial regulator pleaded that the XRP cryptocurrency is an unregistered security because its only use since 2013 has been as an investment contract in a company that uses it for its payment software. According to the SEC, 1.3 billion was illegally raised in this way.
However, several key names stood behind Ripple - the crypto exchange Coinbase has filed a petition in federal court, in which it claims that the SEC has been inconsistent in its approach, which creates "uncertainty" for companies in the sector. Blockchain advocacy group Blockchain Association also came out in support of Ripple in late October, saying that the future of the crypto sector will depend on the outcome of this case.
In a brief description of their position cited by Cointelegraph, they stated that the SEC and Chairman Gary Gensler's views on securities laws could have "devastating effects" on the crypto industry. The SEC does the so-called Howey test, which proves that an asset transaction is an investment contract, which directly equates it to securities. And so it falls under the sanction of the Securities Commission.
According to the Blockchain Association, blockchain technologies have many applications in the crypto industry; tokens can be used to pay for goods and services, transfer intellectual property rights, track inventory, and for a specific purpose in a blockchain project. "Applying securities laws to these tokens - whether through the lens of the Howey test - would significantly limit the functioning of these networks," it said.
As the cryptocurrency case in Manhattan federal court draws to a close, there are growing signs that the SEC is facing defeat. The outcome of the lawsuit could dramatically limit the SEC's power to regulate crypto in the United States. According to current Ripple CEO Brad Garlinghouse, the case is nearing its end, and it could be completed within a few months.

Want to Keep Reading?
Want to know how you can support Crypto Fireside?
Sign up below. It's free, it's easy, and it allows you to comment and join the discussion 🔥