Coinbase Is Going to Sell Your Geolocation Data to ICE
And there's nothing you can do about it. Well, actually there is.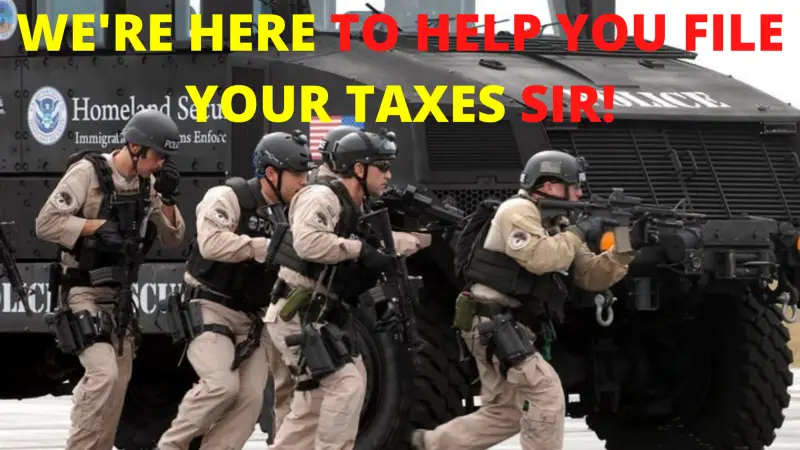 And there's nothing you can do about it. Well, actually there is.
Today's short post is just another example of how Governments around the world do not respect your privacy and will do anything possible to try to strip it away. In this case, using Blockchain analytics technology and one particular cryptocurrency exchange platform.
Sam Biddle from The Intercept recently reported that Coinbase is selling geolocation data to the U.S. Immigration and Customs Enforcement federal agency (ICE).
Coinbase is an American publicly-traded company that operates a cryptocurrency exchange platform. Coinbase for those that don't know had a big part to play in the early Blockchain wars and it was written about in a book titled 'The Blocksize War: The battle over who controls Bitcoin's protocol rules'. There is a review of the book here with links to the the book too.
Read also: Top 3 Best Coinbase Alternatives for 2023 + Bonus
Coinbase was asked by a separate CoinDesk journalist and denied it was selling specific user data to ICE.
A representative for Coinbase denied that the information provided by the analytics software is the exchange's customer data.
"All Coinbase Tracer features use data that is fully sourced from online, publicly available data, and do not include any personally-identifiable information for anyone, or any proprietary Coinbase user data," the spokesperson told CoinDesk.
The contract is here for your viewing pleasure.
In a separate quote, the Coinbase spokesperson simply pointed us to their website which explains what the data and analytics tool is and why they have it. Pretty piss-weak if you ask me.
"As explained on our website, Coinbase Analytics, now Coinbase Tracer, is a compliance solution that Coinbase offers to governments, financial institutions, and crypto businesses. It enables them to investigate financial crimes including money laundering and terrorist financing. All Coinbase Tracer features use data that is fully sourced from online, publicly available data, and does not make use of Coinbase user data."
The question then becomes, why would ICE want your crypto-related geolocation data?
I can think of a few 'legitimate' reasons such as prosecuting criminals with money laundering, drug and possibly people smuggling crimes.
But hang on just one second.
The reason the data called Coinbase Tracer, is there in the first place is to presumably facilitate arrests and prosecutions should these Government agencies need to initiate them…that would be on a per-person basis.
They are, however, sweeping up ALL of the data?
It makes no sense unless of course they want the data and then they can likely just trawl through it with publicly available blockchain and wallet data and try to associate transaction details and wallet addresses with people. That's what I would do.
I don't know honestly. This is just speculation.
The other problem here is Coinbase (or should we now call them Fedbase as one Redditor did) is selling this information off. Coinbase does not have to sell this information. It could just say f*ck off and if you want any one person's information give us a warrant and we'll comply but that is clearly not what they are doing and likely that has to do with the fact the crypto markets ass has fallen out and they need some cash.
Also, I don't think that this is just Coinbase alone. Every centralized exchange (CEX) can do this, and during these red times, I can see how they would all try and monetize whatever they can. Customer data included. Pricks.
Solution?
The best solution is always to try not to deal with these kinds of places as much as you can. And if you have to make sure you don't give unwarranted access to parts of your phone that they don't need such as geolocation data, and use a VPN.
What is clear to anyone in the space is that as these technologies continue their growth, Government agencies will want as much blockchain analytics data as they can get their grubby hands on.
Use privacy coins, use a VPN, use decentralized exchanges, use non-KYC (but be careful when doing so) exchanges and wallets and always, always remain vigilant.
Cheers.
Do you want to know how to stay safe from crypto exchange bankruptcies? Read this.
Want to know how you can support Crypto Fireside?
Sign up below. It's free and easy 🔥.