This Guy Makes His Side-Money Selling D*CK Pic NFTs (NSFW)
🔥Crypto Fireside #10 — Interviews with crypto people.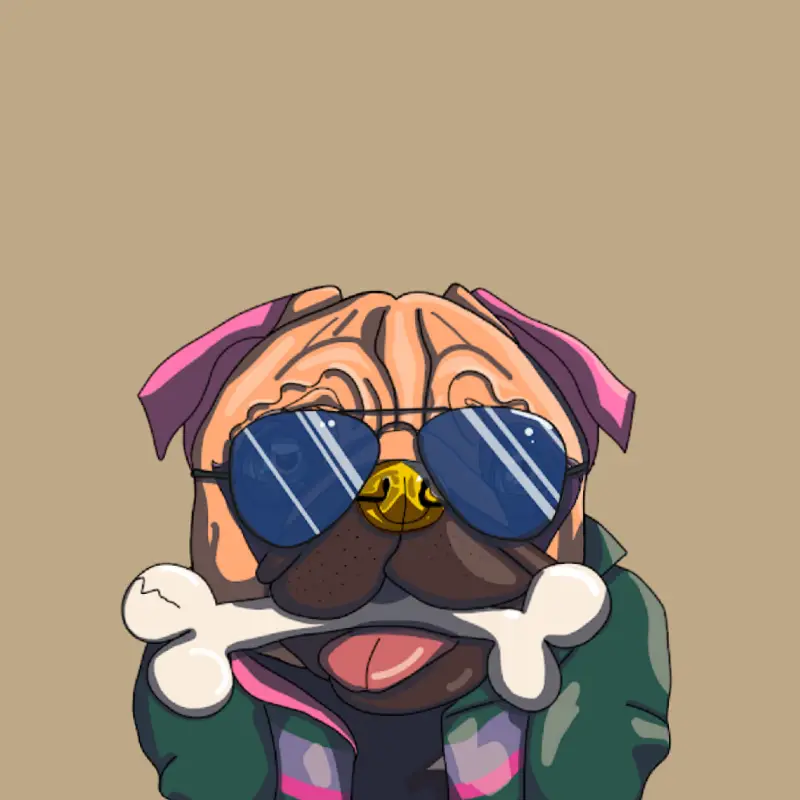 🔥Crypto Fireside #10 — Interviews with crypto people.
🔥Hello! Who are you, and what do you do?
FA: My name is Falcon, I'm from Florida, and I sell Dixel Art NFTs. I am working on a DApp for website-minting to mint Crypto Junks V2. I've made over $300 in selling our Crypto Junks so far. If all Crypto Junks sold out, it would yield approximately $10,000, not including 5% resale royalties.
🔥Dixel Art. That is brilliant. Who came up with that?
FA: Dixel Art was the epic name created by a random Redditor. I said something like I make the best dick pixel art, and he just filled in the gap.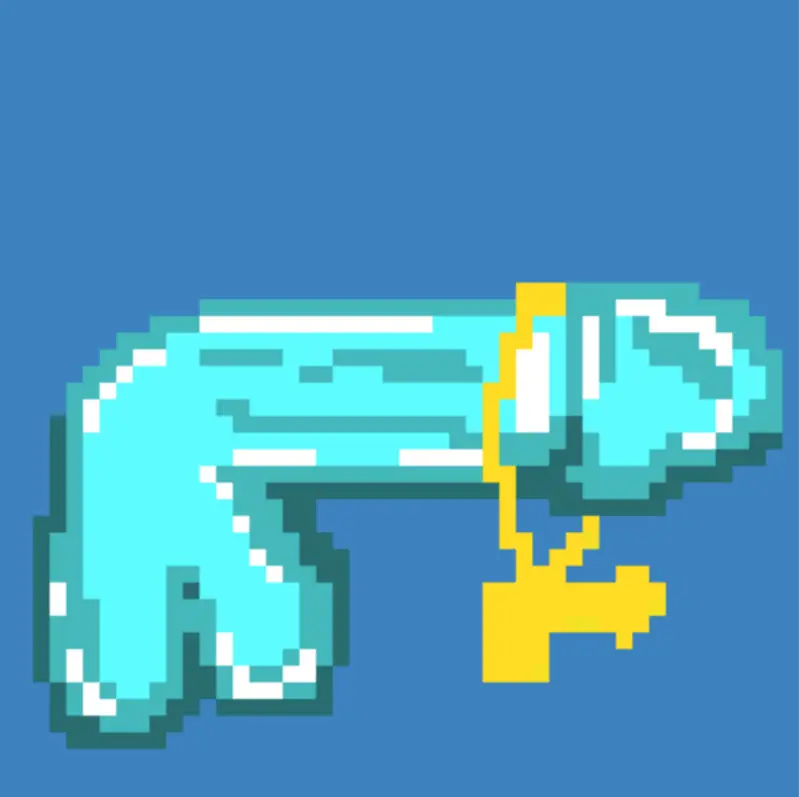 🔥Website-minting?
FA: Minting is the term used for preserving an item.
Website minting is a way to mint an item without paying the high gas fees on the Ethereum blockchain. Meaning we want to mint these directly on our website at the time of purchase. OpenSea does require an initialization fee but minting and selling are free. However, they take 2.5% starting out, and I really don't mind that.
🔥What's your backstory, and how did Crypto Junks come about?
FA: I grew up poor but always wanted to learn about and do great things. I wanted to be rich, not to have nice things but to make it, so my family didn't have to work again. Currently, I work with family members doing remodeling for this rich Asian guy that fips houses. He gets us to do any and all of the work that doesn't require permits. I also have a job in a metal workshop making toolboxes. Machining, drilling, cutting, welding, you name it. I take my money and invest it into Crypto, so naturally, I wanted to read up on everything there is to know, and that's when NFTs caught my eye. I first minted my own drawings as NFTs, but no one wanted them due to poor marketing on my part, and there was a lack of reason to buy besides the looks and appearance.
After I learned that it is an asset and not just a piece of art or music, the race was on, I was constantly thinking about what to make.
One day while working, I talked with my brother about CryptoPunks and their story; he made a joke and said, " Did you say Crypto Junks? We laughed for a while, then at the same time looked at each other and said, "holy shit balls!". I knew what had to be done.
While on the toilet taking a meaty dump, the first rendition of "Crypto Junk #500" was created: The Light Junk, patient zero, Dark Junk, and so forth.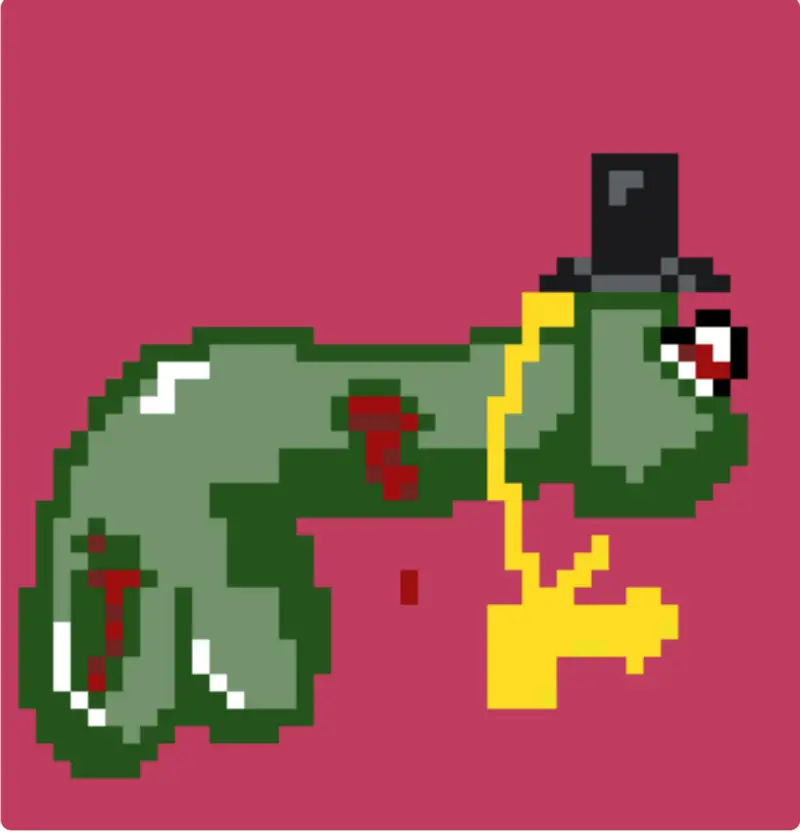 🔥Describe the process of launching Crypto Junks.
FA: After work, my brother and I just started creating dicks after dicks. Many didn't make the cut. We came up with a Cannon Dick and a Sticks and Stones Dick at one point.
13 days later and over 4 days in total work-hours of drawing, manually adding each accessory and adding properties, then minting and listing for 0.0099 ETH each. All by hand too, which is a pain in the ass, by the way, but I was determined. I would also take the time to promote them. After every 20 listed on Reddit and Twitter, I even posted links in Pornhub comments…I put it on OfferUp and announced it on Instagram. I paid people on Twitter to retweet, which I found doesn't work well for me. The best so far has been Reddit and Twitter posting and commenting because Reddit is strict as fuck, I had to upgrade to a new account, but being broke, I had to be clever. So I posted in r/Roastme, and within one week, I got like 3000 karma, which was perfect!! I got thick skin and an intensely dark sense of humor, so nothing was lost.
🔥So the Crypto Junks team includes your brother?
FA: Yeah. I am 18 years old, and my brother is 21, he helped conceive the idea, and he helped make about 70 Crypto Junks. I did the rest and minted 500.
🔥Take us through the process of what it is that you do day-to-day.
FA: I wake up around 9–11 am depending on work that day. I immediately get on the computer and my phone and check the socials and post things. Then straight to Reddit and Twitter to promote Crypto Junks. I eat breakfast and head to work doing whatever is needed. When I'm home, I hop on the laptop and market Crypto Junks all over again. I tag people in the sales, host giveaways, and trade other NFTs. My brother and I then brainstorm. He created a game the other day called Flappy Junks. You can check it out on our website cryptojunks.club.
🔥Since launching Crypto Junks, what has worked to attract and retain users?
FA: Reddit and Twitter are a good percentage. There's still a possibility other things worked, but I can't tell due to the anonymity of OpenSea users. One sale was from an Instagram ad that I paid $20 for 5 days. I like to think all the Pornhub comments did something, but who even reads Pornhub comments…
🔥Did you have any second thoughts or run into any dilemmas when deciding to do NSFW art?
FA: I don't have a problem with the NSFW part because it's pixels at the end of the day. Though some people get mad about it, I simply ignore them. A dick with a beanie is just funny. These NFTs are made for the ones who find it funny. Compared to real NSFW-NFTs, mine are innocent.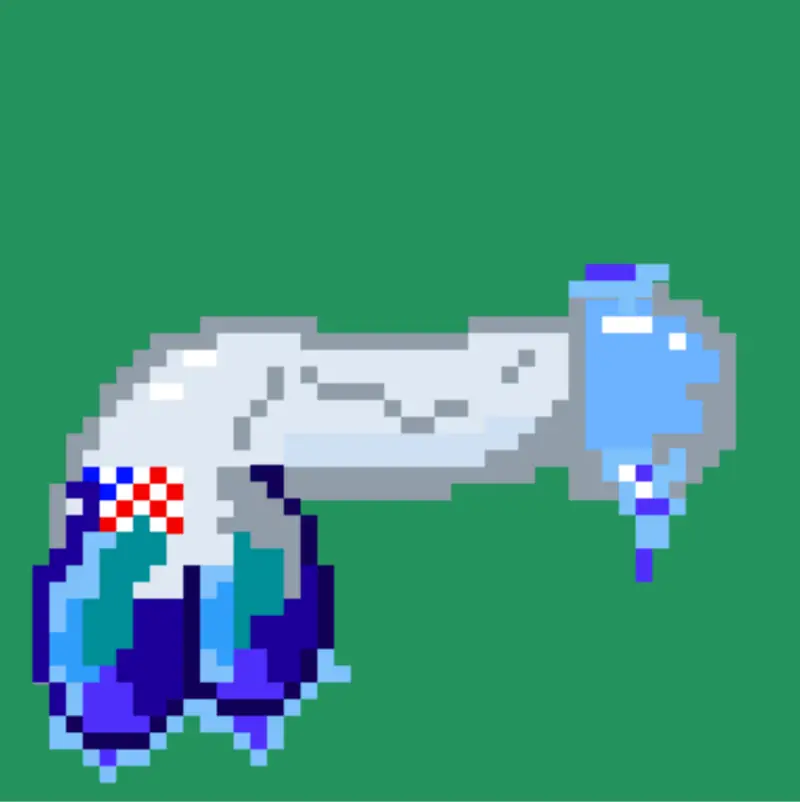 🔥How are you doing today, and what does the future look like? Let's talk numbers!
FA: We're doing great!! Crypto Junk #200 just sold, which is better than any cup of coffee you could buy for a similar price.
Plans for the future; I was going to create a DApp on the website, which allows junk owners to use their own junk in the games on the site. I love doing puzzles and riddles for giveaways. Junk #475 was won earlier today.
I will keep doing giveaways, but the gas is pretty shit, though. I plan a phase 2 for Crypto Junks that will be minted on our website. Currently, learning how to do that, so instead of 13 days for 500, when you buy it, it's minted instantly. Once the phase 2 Crypto Junks is complete, an NFT breeder will be added for more NFTs.
🔥Explain what an NFT breeder is.
FA: NFT breeding is when you take the likeness of 2 NFTs, and with a special DApp (decentralized application), it creates a new NFT using a mix of both NFTs. Which in turn can procreate more and or rarer NFTs.
🔥Through launching Crypto Junks, have you learned anything particularly helpful or advantageous?
FA: Being funny always helps, and having a plan that appeals to not just you but all stakeholders. You need to give people a reason to buy your NFTs, adding properties and attributes, levels, etc. Reddit is great, there are many subreddits for NFTs, and I can post about 2 times a day so far without getting suspended for spamming. Making your royalty too high is a detour; 5% is suitable for a large collection. Getting your friends to help promote is hard because let's be honest, no one wants to be on a computer posting all day. I want to make it as bad as I want to breathe, so expect me to never give up.
🔥What platforms and tools do you use for your business?
FA: I use Squarespace for the website. We have Reddit, Twitter, Medium, Discord, Telegram, Instagram, and Pornhub for social media. And I use OpenSea as my marketplace.
🔥What have been the most influential books, podcasts, or other resources?
FA: YouTube is my main source, and random articles I find when searching for stuff.
🔥Do you have any advice for other creators, entrepreneurs, or developers who want to get started or are just starting out?
FA: I already laid out all my little tricks and shortcuts that I learned earlier, but I'll mention more.
Having money is a great way to start, but if not, Mintable is free, and posting on social media is free, too; it just takes time.
And patience is critical, it took 13 days for our first sale, and then 8 sales came through in 1 day and 1 every other day after that.
At the current rate, they will sell out by Halloween.
🔥Where do you see this entire Crypto and decentralization space going in the next 5 to 10 years?
FA: I think that the Crypto space and NFT space will take over everything for the better. Decentralization is the future, and the future is coming.
🔥Where can we go to learn more?
FA: I got links coming out of the ass. Get your pad out or browser ready:
Website https://www.cryptojunks.club/
Twitter https://twitter.com/cryptojunks2
Marketplace https://opensea.io/collection/crypto-junks
Email Thecryptojunk@gmail.com
Discord http://discord.gg/DZxWmpCPRD
Instagram http://instagram.com/thecryptojunks/
Reddit https://www.reddit.com/r/TheCryptoJunks/
Telegram https://t.me/Officialcryptojunks
🔥Thank you, Falcon!
Want to know how you can support Crypto Fireside?
Sign up below. It's free and easy 🔥.