Meet Mark Zhou — The Chinese Entrepreneur Building a Global Cryptocurrency Mining Ecosystem
🔥Crypto Fireside #32 — Interviews with crypto people.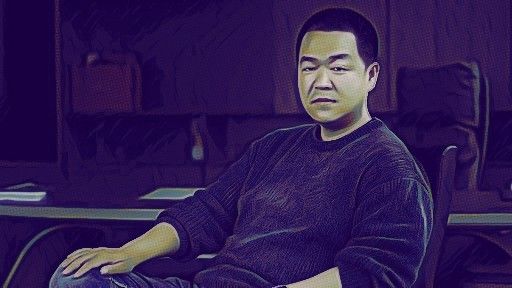 🔥Crypto Fireside #32 — Interviews with crypto people.
🔥Hello! Who are you, and what do you do?
MZ: Hello, everyone, my name is Mark Zhou.
I'm an entrepreneur and miner from the mysterious crypto world of eastern China. I founded a Cryptocurrency mining equipment and repair company called Meta-Luban.
If the world of the metaverse is coming, and cryptocurrency is the medium of exchange in this new world, Bitcoin will become a real hard currency — digital gold. Miners around the world are the workers digging up this digital gold, and what we do, is provide and repair tools for these digital gold diggers. We believe that what we do is the bottom layer of the metaverse, the most basic work. So, we are: "Engineers of the Metaverse, Porters of the New World."
We are the largest mining machine repair center in China, with more than 6,000 square meters of repair area and a warehouse. In our next phase; maintenance service centers will be opened to serve global miners. These will be established in Russia, Mexico, Canada, and the United States.
As a porter for the new era: we sell more than 10,000 mining machines on average every month, and we have partners in major mining regions all around the world.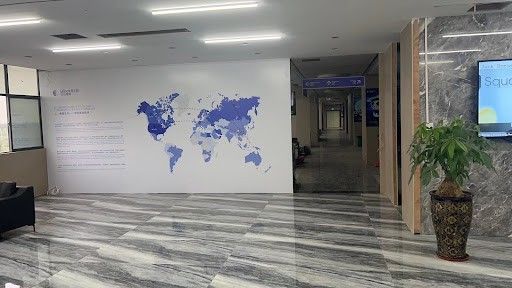 🔥What's your backstory, and how did Meta-Luban come about?
MZ: Before founding Meta-Luban, I was a miner because I love this industry. At the beginning of 2021, we were a professional vertical e-commerce platform for mining machine transactions in China, similar to an Amazon-style company that sells mining machines, but as you would already be aware, and unfortunately, on May 19, 2021, the Chinese government completely banned Bitcoin mining.
Therefore we had to pivot into something sustainable and long-term for our business, we are a group of serial entrepreneurs, and this type of thinking, strategizing and action comes naturally to us. Although the Chinese market is closed, there are still more regions in the world that accept mining and accept BTC. We created the Meta-Luban brand to serve the global market. Effectively we are a sales and service company.
The best mining machines in the world are produced in China, and the related accessories in this industry are also in China, so we have very good supply chain resources being at the center of this space physically.
The world has a strong demand for mining machine maintenance, after obtaining official authorization from major manufacturers, we have established the largest mining machine maintenance center in China.
A little bit about the name:
Luban, in ancient China, was the most outstanding carpenter, specializing in repairing things, so in modern China, he represents the spirit of craftsmanship. An extremely professional spirit.
Meta is a whole new universe. A new digital dimension of the world.
The Panda represents our roots, we come from China, and the Panda is China's national treasure, he is our mascot.
Meta-Luban to us means: in the metaverse world, we are a group of entrepreneurs with a specific craftsmanship spirit.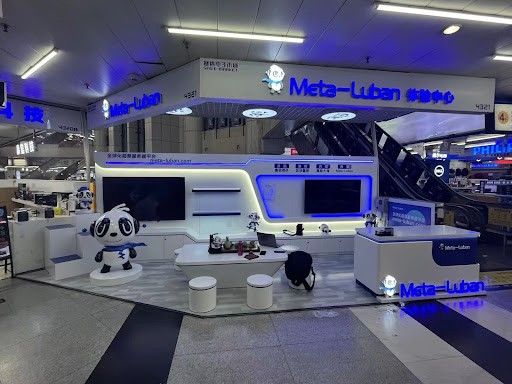 🔥Describe the process of launching Meta-Luban
MZ: The strategy of Meta-Luban is to become a global mining machine ecosystem offering a complete service. We hope to become a company that provides customers with one-stop services, including mining machine sales, leasing, maintenance, hosting, mining farm construction, operation, and other comprehensive mining business services.
When we started Meta Luban, we had invested in BTC and so we started this wonderful journey by selling some of that BTC that we had previously invested in and held. In the global market, Meta-Luban's closest business to miners is in the maintenance space, miners can be purchased online and the Internet makes the world flat. However, the maintenance and repair of the mining machine must be realized locally and so it just made sense to follow this path.
In addition, Luban's maintenance skills represent the Chinese people's understanding of mining machines and their inner workings. We have spent ten years witnessing the upgrades, changes, improvements, and all facets of mining machines from the build, setup, repair, and everything in-between.
We believe that miners all over the world need Luban Maintenance. Therefore, in 2022, we will launch Block-Luban repair centers in major regions of the world, and use the professional maintenance skills of our repairers to help customers maximize the output of their mining machines.
In 2022, we will see centers open up in Russia, Canada, the United States, and Mexico. These centers will start serving local customers in those areas. In addition, our website has been launched recently, which can solve the needs of global miners to choose high-quality products and select from a range of services.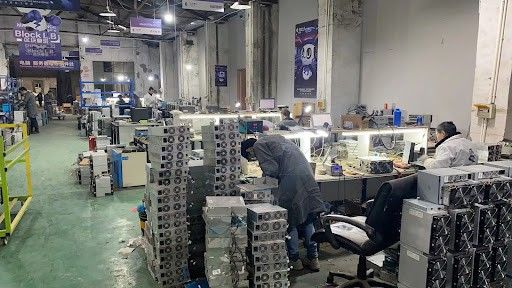 🔥Take us through your daily process of what it is that you do at Meta Luban.
MZ: When I wake up in the morning, I drink a big glass of water, because my mother told me that after I slept all night, drinking a large glass of warm water can freshen up my stomach, haha.
Then I check my phone, check the information in the workgroup, yesterday's transactions, customer service, the latest industry news, the price of BTC, and so on.
Because my company is based in two cities in China, I need to stay in one city for half a month. One of the purposes of my work is to repeatedly polish our products, processes, and solutions and so I am constantly moving from one city to the other.
The way we think at Meta-Luban is very simple, that is to say, thinking like a user. In short, if we are users, what kind of services do we need? We formulate product plans and service processes with our desired service standards in mind when answering these questions. We do this daily.
At the same time, I participate in important conferences, study the market situation, and participate in solving various problems encountered at present. Meet important customers, and manufacturers, and discuss business cooperation and other opportunities.
At present, the core of my work is to actualize the strategy and implement it. Currently, that is the establishment of overseas maintenance centers. It is necessary to determine different cooperation methods with partners in various countries and regions, and maintenance center promotion plans. Our plan has received an unexpectedly enthusiastic response and a large number of potential partners. We hope to establish a regional service center with everyone in important regional countries eventually.
Of course, none of this work was done by one person alone, and I am very happy to have a great team that has helped Meta-Luban move forward fast.
Today our team size is more than 100 people.
I am very busy every day, and my way of letting go is to think about the future of Meta-Luban. In the case of helping global crypto miners, we will grow into a global company, and we will be able to achieve it because we are doing what others need. I continue to devote myself to the next day of work with passion.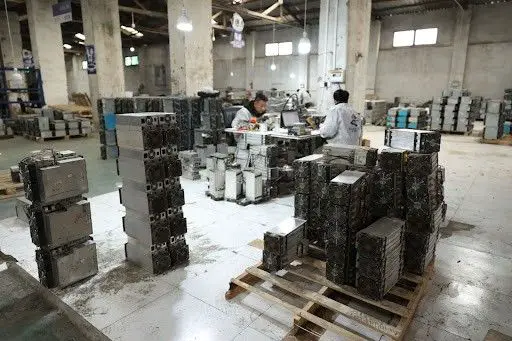 🔥What has worked to attract and retain customers?
MZ: The whole world knows that China's mining machines are the cheapest, but they don't know who to trust, so we have used a lot of methods to solve the problem of trust.
First, we need people to know who we are. We have a special department with eight colleagues to shoot a lot of video content, news, machine reviews, machine upgrades, water cooling improvements, maintenance tutorials, etc., and publish them through numerous social media. I believe that by letting more people know about us and what we do, will build trust and the best way to do that in the modern day is to create content and let people see into our business and operations.
Some of this content has had a very good effect, we gained a lot of recognition and attention, and also gained some partners out of it.
We share a lot of information and updates. For example, Antminer's s17\t17 has a global market holding of millions of units, but this product is hard to transport and there are some issues with power shutdown because the heat sink is not good enough. Our engineers developed an upgraded heatsink that is fixed and doesn't fall off, we made a video about that entire process and shared it online, this helps everyone in the industry and builds trust.
We also offer a free consultation service for miners. Sometimes they experience problems with various platforms, and we assist them free of charge.
In addition, to solve customer trust, we will participate in the global BTC conference with more than 40,000 enthusiasts and other industry experts from April 6 to 9. Being close to potential customers in person and making a warm introduction is always beneficial, as opposed to just doing everything digitally.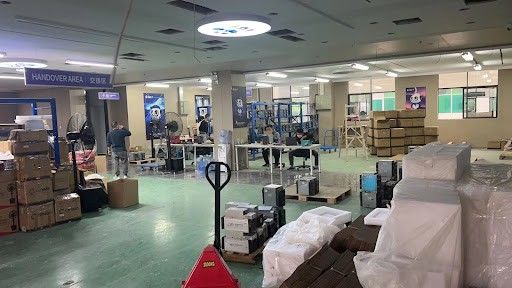 🔥Why did you choose to offer an all-in-one solution, why not just sell the equipment?
MZ: When a customer buys a machine, it is not the end of the service, but the beginning of the service, because the mining machine is a product with high computing power and multiple chips. There is a lot involved.
There are problems such as machine aging, motherboard oxidation, power supply short circuit, and so on. Customers need a comprehensive solution from pre-sales and after-sales. We offer a complete mining machine ecosystem for our customers to operate within.
The original intention was driven by the fact that we are also miners. We know their pains and struggles. If our machine arrives at a mining farm, the first thing I will consider is not the issue of power resources, but whether there is a comprehensive after-sales service in the region because the mining machine will no doubt eventually break down, degrade or simply require scheduled maintenance and inspection over time. This is the nature of all machines in every sector and industry. The mining machine is not a consumer product. Unlike a mobile phone, it is application-oriented. It is an investment product and has financial value. It requires sustained up-time.
So what we sell is not only mining equipment, but a complete solution. I like to refer to it as an ecosystem that we are building and that our customers can operate in.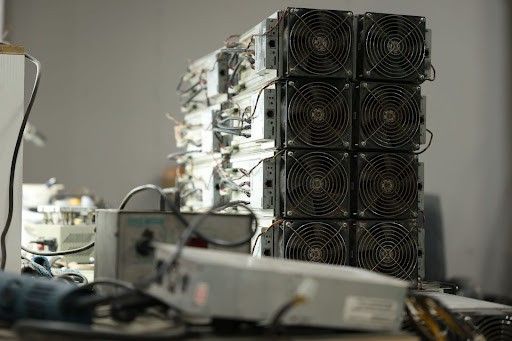 🔥What is your best-selling miner?
MZ: At present, our best-seller is the L7, a machine that mines Litecoin.
Due to supply chain reasons, the overall L7 delivery is delayed. Currently, the L7 is still delivering products that were ordered in December last year. We are the world's largest first-hand buyer of this machine. If you are an L7 miner and have purchased from us and are reading this; we sincerely apologize for the delayed delivery.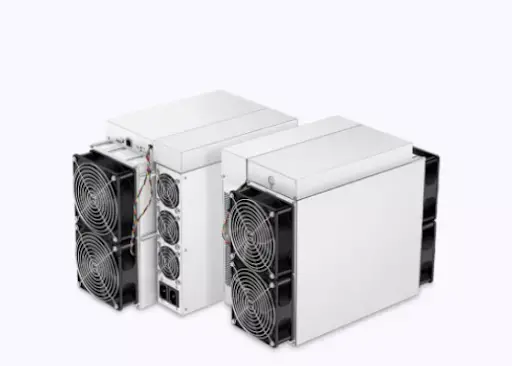 🔥Does Meta-Luban offer a payment plan?
MZ: I'm am sorry, but at this stage, if you choose a miner that is in stock, you need to pay in full before we deliver.
The mining machine is an investment, and the price of that investment is relative to the price of BTC. If the price of the currency rises, then the miner's price also goes up, if the price of the currency falls, the miner's price will also fall, so it is more like a physical call option. We can only deliver if you pay in full if that makes sense.
With Luban maintenance, it is different, we repair first, and then you pay.
🔥How are you doing today, and what does the future look like? Let's talk numbers!
MZ: In terms of the goal of serving the global market and becoming a whole mining machine ecosystem, we are still in the initial stage.
Our service center in the Russian market will open in April 2022. The site selection and personnel preparation has already been completed.
Several regions in Mexico, the United States, and Canada are currently communicating with our teams and are expected to open in Q3-Q4 this year.
This year, we have identified maintenance centers in 4 major mining areas. In addition, we are about to launch brand franchises or agent plans in other regions.
In the areas that we have not been able to reach, we work through cooperation with local enterprises and franchisees. For technical problems, we will offer online training courses.
In addition, we will share the world's best supply chain resources to help partners grow in one stop and solve the problem of supply chain issues for local miners.
In the future, everything from a transformer all the way down to a screw, we will be able to provide it all. We have to, our partners, franchisees and agents are counting on us to solve all of their mining machine and related problems.
For agents and franchisees, in 2022, we hope to recruit more than 50, because there is a huge need with so many miners in these areas that need the nearest service center.
Today, we have not yet reached all of our target markets. There are customers from the United Kingdom, Germany, the United States, Canada, and other places that need their machines properly serviced, inspected, and maintained. Currently, these customers are bearing the costs of time and logistics, having to send the mining machine to China for thousands of miles.
At present, our monthly transaction scale of mining machine sales is 10,000 units (including second-hand mining machines), but according to the global monthly mining machine market shipment of 200,000 units, we are only a small proportion.
In the future, we hope that in areas where maintenance centers are established, Meta-Luban will become the top option for partners and miners in the region for both sales and service.
🔥Through launching Meta Luban, what is something you have learned that surprised you?
MZ: First, I learned to say no. Chinese miners are crazy. They are all over the world, looking for suitable resources to build large-scale mining plants.
Recently, I turned down three requests to assign engineers to repair machines.
We don't even have to bear the cost of air tickets, accommodation, or any business travel expenses, and actually, we also have high overseas maintenance income guarantees. But the reason I refused is that we can't use our limited resources, our engineers, to just make some money. If we send two or three engineers to service one mining machine site, there is no logic in this, especially if he is not a branded partner. This does not fit into our strategy.
Our purpose is to establish the role of a regional service provider. The core concept is to cultivate a localized team of engineers, because we want to serve the miners in a region, rather than supporting just one mining project. One is a profitable business, and the other is a business that requires periodic investment.
Second, I learned to wait. In the process of expanding into overseas markets, the most difficult thing is to gain the trust of customers. This takes time naturally. Because of the Internet, the world seems very close, but in reality, people are still people and a relationship needs to be built from the ground up, this takes time, no matter the speed of communication that the Internet offers.
We continue to participate in exhibitions, produce various videos, and engineers remotely check problems for our customers free of charge. We build service centers in target areas and answer customers' various concerns efficiently and quickly, all to build trust and gain recognition. This is all part of trust-building. We're playing the long game.
In our company, we advocate the concept of "I am the end of the problem". As long as the customer finds me, I will be responsible to the end. That is the attitude we live and breathe. We need to use a professional, dedicated and persistent attitude to gain customer trust.
All of this takes time, building trust is not easy, and brand building is even more so, so this experience has taught me to wait and be patient, wait for the right opportunities, not force relationship building, just allow it to take its natural course. If we do the right thing, it will all work out.
Finally, I look for partners with strong internal motivation. If a group of people does not share common values, no matter how strong their ability is, they will act like an erratic, chaotic mob. It is only when people's hearts and minds share these common values and characteristics that they can be called a team.
The process of starting a business is the process of finding good people. It is the greatest honor to find a group of young people with a strong inner drive. Because people with strong drive, their work does not need to be arranged, they know where to go and what to do, and they find a way. There are two kinds of people in this world. One is the type of person who needs to physically see the example of what it is they are aiming for, they need to see it in their reality before they believe that it is possible. The second type of person is the type that visualizes it in their mind's eye without having to see a physical example or representation
Those with a strong inner drive are the second type, they believe in the future and see the future before it manifests, and in turn, it can be argued that they manifest it by believing in it and being able to visualize it beforehand.
So, in summary, founding Meta-Luban, I learned three things, one is to say no, to wait, and the third is to find colleagues with their own internal motivation and drive.
🔥Mistakes were made. What were they and what did you do?
MZ: #1 We sold second-hand mining machines without standardized trade procedures for a short period.
The number was not large, but I regret it very much. Because a business without standardized processes is worthless, making little money, and ending up with unlimited accusations and disputes.
We stopped immediately when I realized this and developed a standardized second-hand mining machine trading process to comprehensively improve product quality.
Second-hand mining machines are much cheaper than new ones, so they are favored by a large number of miners. However, due to long-distance transportation, second-hand mining machines have a lot of transportation damage problems. This has become a common problem in this industry.
To solve this problem, we established a standardized second-hand mining machine trading process: products are sorted in the repair center, the internal parts of the machine are fully reinforced, the product must be labeled with a clear test description, the machine uses the highest packaging quality, and handed over to a professional logistics transportation. We don't treat it as second-hand just because it is. We treat it like the high-quality product that it is.
Through our method, the rate of second-hand mining machine customers has increased by 90%. We are the only one in the industry to launch a standardized second-hand mining machine operation.
To realize the standardized transaction process of second-hand mining machines, we suspended the sale of second-hand mining machines for some time, because we knew that every transaction is a transfer of trust and that could ultimately have hurt the Meta-Luban brand.
It seemed that the sales volume for second-hand machines had been lost for a while, but ultimately we protected our miner friends and customer who believed in us and so all in all, it was for the best.
#2 Having an excellent product manager, engaged in a team management role.
For about a month, the product manager led the team to develop overseas markets but was unable to do anything in the face of unfamiliar markets. Because of language barriers, different communication methods, and different sources of customers.
We made adjustments immediately and had a new team set up for the overseas market, with people who know the culture, the language, etc.
In the future, mistakes will still be made. A good team can accept and correct mistakes, and we believe we will thrive through the mistakes as we learn and grow out of them.
🔥What have been the most influential things in your life that affected your project? This can include books, podcasts, or people?
MZ: Elon Musk and Satoshi Nakamoto. They are the people who changed the world the most recently.
Musk is the coolest man on Earth right now, who says he will die on Mars. Interesting, right?
Satoshi Nakamoto. We don't know who he is, but he changed finance, the history of mankind, and truly allowed everyone to manage their wealth.
The book Positioning by Jack Trout made me understand the value of strategy, the meaning of execution. All tactics are in the service of strategy. To seize the minds of users is not to sell products, but to sell services and solutions. Be a leader, or be a follower of a leader.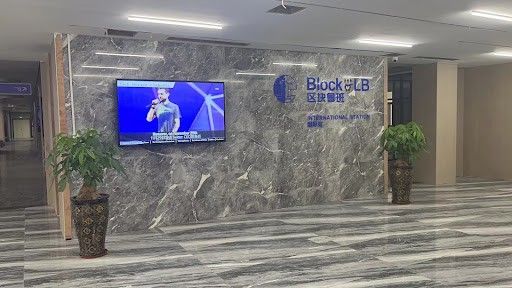 🔥Do you have any advice for other creators, entrepreneurs, or developers who want to get started or are just beginning?
MZ: If I could talk to myself ten years ago, I wouldn't tell myself about BTC, because I know that I'd easily become one of the richest people in the world with that knowledge. Life would be so dull. Think about it; people are born, we live our life, full of unknowns, and we die, we create unknown possibilities and unknown possibilities are created that affect us. If we were to know these possibilities ahead of time, what is the point? May as well be dead.
Meta-Luban was founded to do something meaningful with a group of like-minded partners and to be a public company that is loved by users and respected by rivals. It's not just for money, doing things right will definitely make money, but more important than making money is whether what we do is needed by others and whether I am needed by others, which is one of the values of my life.
If I talk about the experience of entrepreneurship, I think it should be to work hard to do things that are needed by others. You need to create value in the world and for others. If you find a specific industry or position that is strongly needed by others, congratulations, you are there. In fact, the same goes for work. In your own position, think about whether you are needed by others and irreplaceable. If so, congratulations, you will be the candidate who has the opportunity to enter the list of potential future partners. You have made yourself valuable.
🔥Where do you see the blockchain, cryptocurrency, and decentralization space going in the next 5 to 10 years?
MZ: First of all, the world in the future will be split in two. On the one hand, I acknowledge what Musk advocates. Humans becoming a multi-planetary species and achieving interstellar civilization. This is possible because of the emergence of new technologies such as VR, wearable devices, blockchain, decentralization, and digital currencies. But there will also be another realm that these same technologies expand into. The metaverse.
Therefore, the future of human beings will be split in two, part of them will travel through interstellar space and live life on other planets, and part of them will travel through the metaverse.
But no matter how they live, there will be a financial method that surpasses the legal currency systems of today's sovereign nations, it has to be this way, and the digital economy represented by Bitcoin will be the solution or part of it.
As far as my industry is concerned, I believe that in 5–10 years, or longer, in these two parts of the emerging world, based on the blockchain as the underlying technology, the decentralized protection of personal information will be completed, and cryptocurrency will become the core link for seamless transactions between these worlds.
I am a not very smart person, so I choose to do the easiest and most tedious job in this industry, to be a miner, and serve my fellow miners. Because they are the physical part of the industry, we are literally the defenders of the classical blockchain system. If miners go down it opens the whole space up to threats. When miners are maintained and operating, this reduces threats to the entire system. We are creating real-world value in this way.
In a word, the most stable fast lane is to be a good miner, hold BTC, and leave other things to smart people.
These three points are the cornerstones of future world development.
🔥Where can we go to learn more?
MZ: Here are some channels for you to get to know us.
YouTube: https://www.youtube.com/channel/UCVylmZiVVMtzEvZBvBBgxIQ
Facebook: https://www.facebook.com/profile.php?id=100075355984114
Twitter: @blockluban
Repair: https://t.me/blocklbrepair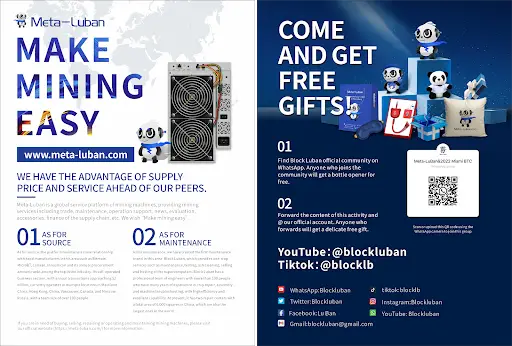 🔥Thank you, Mark!
Want to know how you can support Crypto Fireside?
Sign up below. It's free and easy 🔥.