How to Unlock NFT Value With Dr. Elena Ikonomovska
🔥Crypto Fireside #36— Interviews with crypto people.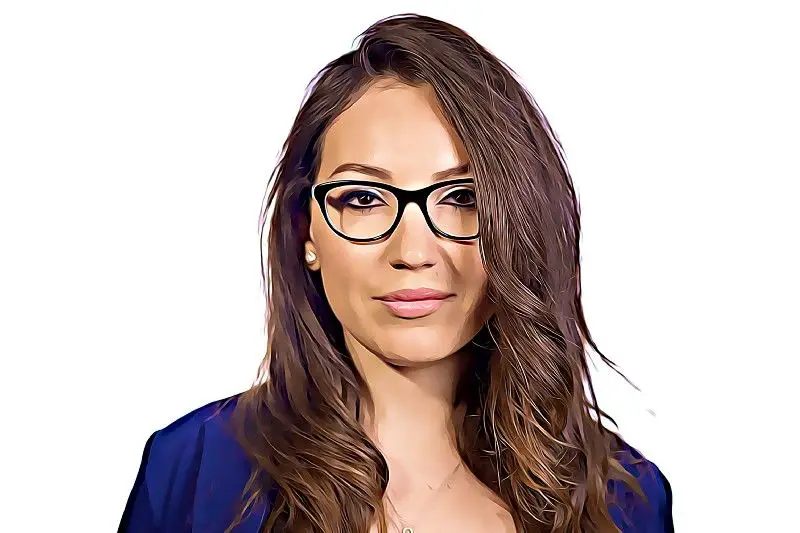 🔥Crypto Fireside #36— Interviews with crypto people.
🔥Hello! Who are you, and what do you do?
DrEI: I'm Dr. Elena Ikonomovska, co-founder and Chief AI Officer of Mnemonic.
Mnemonic is the NFT data API for Web3 developers, and our mission is to empower Web3 innovators and pioneers to create a new vision for the Internet. We provide the building blocks developers need to build highly personalized and rewarding experiences for their users, and our infrastructure solves the unique and ever-growing complexities of NFT data.
Our API platform is already being used by large enterprises and crypto-native startups building marketplaces, DeFi applications, guilds, and more.
We are the first B2B NFT company in the space doing this, and we currently have the most complete NFT data set in existence. It's been less than nine months since we created this company, and we are already offering the richest, most reliable, and easy-to-use API for NFT data. We came out of stealth in December 2021, and since then our volume of calls grew 260 times.

🔥What's your backstory, and how did Mnemonic come about?
DrEI: I'm an entrepreneur with a background in machine learning. I have a Masters and PhD in machine learning and have been working in this field for fifteen years at various big data companies. Initially, I came to the Bay Area as a PhD intern at Google working on a streaming prototype for Dremel. Then I was the first data scientist at Reddit where I was working on brigading detection, as well as subreddit recommendations. Most recently, at Change.org, I was their Head of ML and AI, where I created and led the applied research and engineering teams, building an ML platform for automated petition recommendations and activism playbooks.
Big data has been the hallmark of my life. I also love art and in my personal time, I create mixed media paintings. I was drawn to the NFT space because of its potential to reward creative work and my first instinct was to dive into the data on NFTs. I wanted to understand it, and also create tools that would enable people to collaborate more.
Obtaining NFT data however wasn't easy. While most NFT data is publicly available on the blockchain, it's trapped in a ledger format which makes it very difficult to access. The solutions that were available were unreliable, with a steep learning curve and I wasn't sure I could trust the accuracy of those datasets.
Around that time, Ben Metcalfe, one of Mnemonic's co-founders and investors, who I'd known personally for a few years, introduced me to Andrii Yasinetsky (CEO). Andrii was also looking into the NFT space, working on another idea that needed reliable NFT data, and the three of us started brainstorming together.
As we were thinking more deeply about the problem, we realized that it's not only very hard to get data you can trust, but in order to have a full picture of the user experience across the various chains, you need to deal with the peculiarities of each individual chain. You'd need to run your own infrastructure for each individual chain, understand how to decode each dataset, build a big data aggregation platform, and hire a team of data analysts, scientists, and machine learning engineers to clean, parse, and interpret the metadata. That is a lot of effort to get data.
We realized that key foundational technology was missing, and we needed this foundation to unlock all of the opportunities and value of NFTs. So we set out to create a queryable data platform of everything that is happening and has ever happened, in the NFT space, one that everyone who wants to build with NFT data will benefit from, from crypto-natives building wallets and marketplaces through to Fortune 500 brands wanting to measure ROI on their campaigns.
Ben and Andrii both have deep engineering expertise and experience building large-scale applications at Google, Uber, and WPEngine and previously worked together at Uber. Andrii has been building real-time response APIs for self-driving cars at Uber and Ben has experience building unicorn companies selling infrastructure services and APIs.
The aha moment for us was when we looked at each other's backgrounds and realized that we've been solving similar problems for the majority of our professional lives. We knew that if we built this right, no one else would need to build it again and everyone can focus on building the most amazing and inspiring products possible. So we decided to build it and co-founded the company together last summer.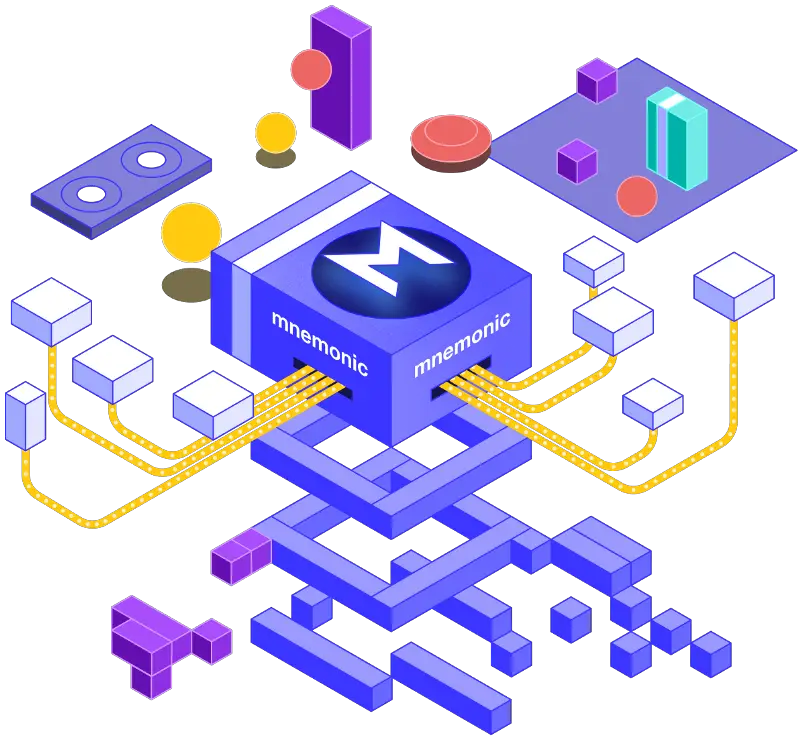 🔥Describe the process of launching Mnemonic?
DrEI: We officially launched Mnemonic from stealth in December 2021 with $4 million in seed funding, making our core API available to a limited number of partners by request. We had many conversations with developers months before our product was even built. I personally had nearly 100 conversations with developers before our launch, who were working on a variety of applications, ranging from dashboards, investment tools, trading bots, NFT collections, games, wallets and so much more. We were also very proactive in talking to a mixture of crypto-native companies, Fortune 500s, and brands during our closed beta, and we learned so much from these conversations. We kept our APIs and website hidden until we felt what we had built was ready to share — we set the bar high in regards to data quality and developer experience. We timed our reveal to coincide with media coverage of the funding and company launch.
We are fortunate to be backed by top-tier funds with a deep understanding of and ties to the blockchain ecosystem. We raised $4 million in seed funding led by Kenetic Capital alongside Monochrome Capital, Sound Ventures, Tribe Capital, and prominent angels from Coinbase, IntoTheBlock, and People.ai. In addition to its investment, co-founder Ben Metcalfe's fund Monochrome Capital is also incubating the company.
After more than 3 months in closed beta, we were ready to open up our foundational API to general availability. We had a number of companies launching products on our platform and all of our customers were very happy with the accuracy and reliability of our data. We'd heard from many that analytics were highly valuable, so we built and released a new Collection Analytics API as well. This enterprise-grade API gives advanced analytics capabilities to developers to support companies and projects with more advanced, scaled NFT data needs.
🔥Take us through your daily process of what it is that you do.
DrEI: We are a remote-first company, with team members working from places like San Francisco, Seattle, and Mexico. We have our morning daily standup, and usually by that time I have already had my four cups of coffee. My day then enters either a vortex of meetings followed by a block of consecutive hours for deep focused time when I do data analysis, design new types of data legos, or work on partnerships.
A lot of my ideas come from talking to our customers and hearing what's top of mind. Then, I analyze the data and apply principles for feature engineering used in machine learning, always thinking of the end-user and how to make them successful. These early prototypes then go through the rigorous process of stack-ranking against our other priorities and the team decides what we release next.
I usually like to split my day into two highly productive sessions. I take a break by doing some kind of physical activity. These days, I'm very passionate about rock climbing and pilates. I also love walking in the sun or playing the piano. These breaks help me to reset, almost like a meditation. Despite being a remote team, some of us live near each other, so we also meet for lunches and walks.
I'm a strong proponent of working smarter, not harder. There's always a way to find balance, even in startup life. It actually boils down to prioritizing what's most important on a daily basis. These are the principles of essentialism, which you can apply to everything you do.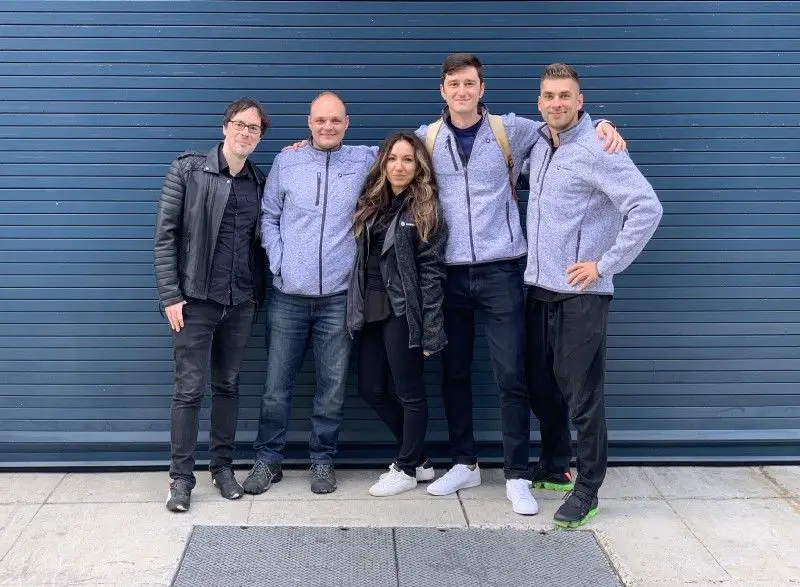 🔥What has worked to attract and retain users or customers?
DrEI: Partnerships are extremely important for us, and we're proud to be working with some amazing companies doing groundbreaking work. We believe a rising tide lifts all boats, and we want to foster transparency and growth in the web3 space more broadly. Major NFT companies like Dapper Labs, Yat, IntoTheBlock, and Mintable have been using our API since closed beta to power their respective technologies. We also partnered with blue-chip NFT companies World of Women, Gutter Cat Gang, DystoPunks, and Lazy Lions to provide real-time collection analytics data to power their live collection dashboards. This was something we did ahead of our initial beta launch to showcase the power of our data.
We believe in talking directly with our customers and open information sharing, and platforms like Discord and Twitter are great for that. We host frequent Twitter Spaces and, as Mnemonic's resident data nerd, I enjoy doing deep dives into the data around timely events in the world of web3. For example, I looked at the data around the recent launch of $APE and shared what I found in a Tweetstorm. Another example is my analysis of the release of the first-ever fully-decentralized magazine by TIME that I share in a Tweetstorm format as well. We believe that by surfacing the valuable information that can be gleaned through our data, we can inspire more developers and customers to dream bigger.
We're a very opinionated and passionate team and are keen to share some of our ideas and perspectives more broadly with the community. We're writing blogs and creating content as well as preparing talks for upcoming events. For example, I'll be presenting at NFT.NYC. We're excited to help inform, inspire, and drive the industry to grow through some of our content marketing efforts.
For press, we chose to launch initially with the funding news in Forbes and across blockchain industry outlets like CoinTelegraph and NFTevening because we think there's value in validating the space more broadly by appealing to large brands and the Fortune 500, as well as web3 startups. Once we were ready to open for general availability, we wanted to speak directly to our main audience–web3 developers–so we shared that news with Jake Ludington at The New Stack and other NFT/developer-focused outlets. We also highlighted some new key partners using the core API and the new Collection Analytics API. NFTfi, for example, is using Mnemonic's core API to support its mission of pioneering the financialization of NFTs. Meanwhile, The Sandbox uses our Collection Analytics API to provide insights for Snoop Dog's Doggies collection and more.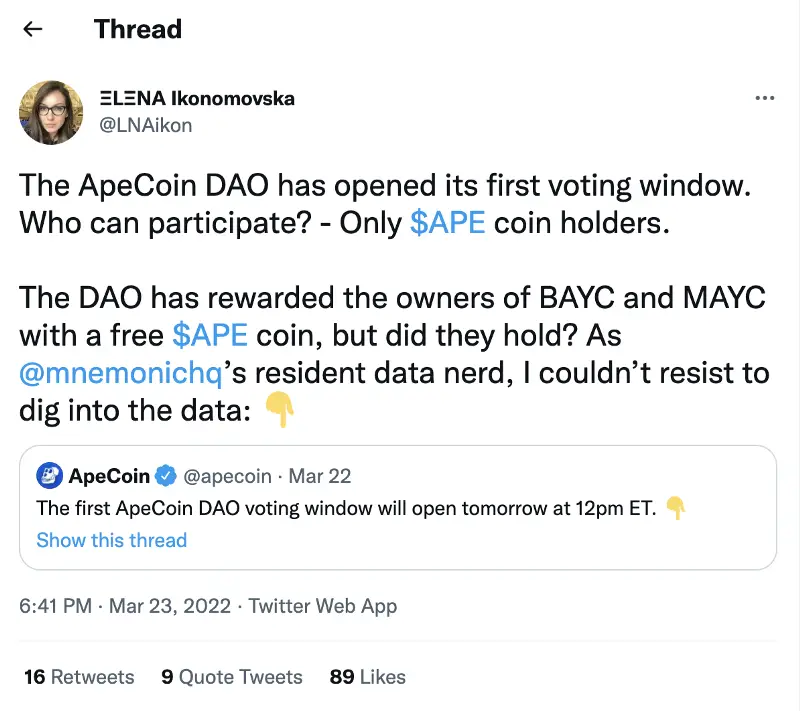 🔥Why did you choose to focus on the Ethereum blockchain for Mnemonic first?
DrEI: We intend to eventually ingest and index data from all chains, but we were initially most excited by what is being built on the Ethereum blockchain. This is where most of the ecosystem is and where most NFTs are being minted and traded, and that allows for maximum extensibility and composability for applications built with NFTs. The Ethereum chain also has the largest developer community and the most support in terms of guides, events, and resources. We are finding that many of our users want to work with Ethereum data predominantly, and that has to do with the security of the chain.
🔥How are you doing today, and what does the future look like? Let's talk numbers!
DrEI: Right now, we are focused on giving our customers the "data legos" they need to build applications and help grow the web3 space in general. Since coming out of stealth, we've received an increasing amount of inquiries about our product — people can't wait to get their hands on our data! Since the beginning of 2022, we've seen the number of active integrations increase by more than 700%. It's exciting to see the product we've been working on getting adopted and used by the community, and we've received great feedback so far. One developer literally thanked us for our existence.
It is heart-warming to have this kind of reception of the product and we know that there's still a lot to be built. We want to become the de facto provider for NFT data, a source that developers trust and love building with. We want to be used by every developer who is active in the NFT space. To achieve that we will keep listening, and keep adding more valuable endpoints that make creating personalized experiences that dazzle with NFT data a breeze.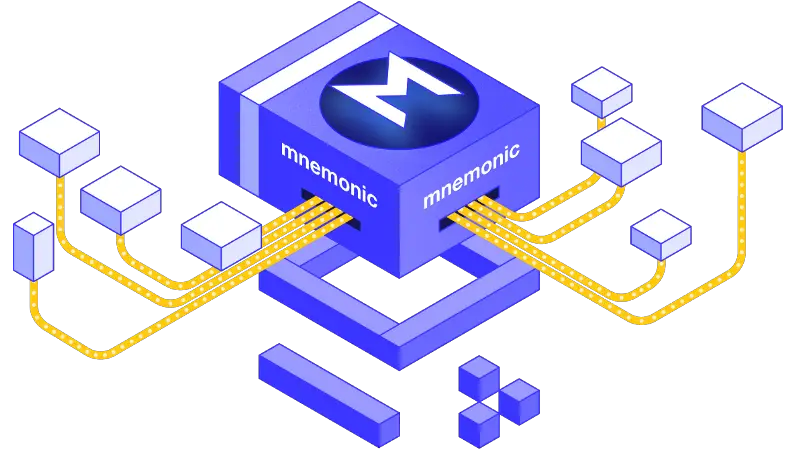 🔥Through launching Mnemonic, what is something you have learned that surprised you?
DrEI: One of the biggest surprises was the data itself–it's a jungle at times. Once we started working on this problem, we started finding various abnormal edge cases and unusual transactions. I already had experience working with user-created content without a standardized format, both at Reddit and Change.org, but the variety of NFT types and their metadata is truly mind-blowing. People don't realize the complexity of the problem until they see the full scope of data that we have now.
The other surprising thing is how people communicate and make relationships in the Web3 space. Nearly a third, if not more of our market is not using LinkedIn. Many are anonymous, and in at least a dozen of the meetings we've had so far, people didn't use their videos. Sometimes we have our first meet and greets on Telegram chats. I think that was a huge adjustment for us. I also had to start using my Twitter profile actively so I can connect better with the Web3 community.
🔥Mistakes were made. What were they and what did you do?
DrEI: I'm constantly digging into our data, doing analysis, and debugging edge cases. Late one night, as we were preparing for our launch, I uncovered some inconsistencies in our data. Andrii and I are both extremely methodical and stubborn in our work — we demand a high standard within our product…we couldn't believe our eyes when this happened.
The realization hit us: we had discovered a change in how the chain had been emitting certain events due to a fork, and that meant that we'd need to do some re-indexing. We had to make a decision to either postpone the launch or fix the unusual edge case later. These are the moments that make working with my co-founders a truly great experience. We are so aligned when it comes to our values. We would never let our customers experience a subpar product. So, we decided to push back the launch date.
It was disappointing, but it was the right thing to do. Surprisingly, it didn't take us that long the second time. We have learned a valuable lesson, that the blockchain data will always change in some way, and our indexing needs to continuously evolve too–so now we have all the right tools in place to prevent being surprised in the future.
🔥What have been the most influential things in your life that affected your project? This can include books, podcasts, or people?
DrEI: I have a habit of walking regularly and listening to various books and podcasts. I think books and podcasts have been behind many important decisions in my life. A book that I feel had an impact on this project is Creativity by Mihaly Csikszentmihalyi. He is a legendary psychologist who studies the concept of flow, and what really stuck with me from this book is the idea that living a creative life is a core component of living a happier life. When people are in a state of consciousness called flow, they experience genuine satisfaction and joy. I think ultimately, for me it has always been important to work on something that drives a positive force for society, such as creativity, collaboration, and learning.
I also love listening to Patrick O'Shaughnessy's podcast, he has amazing speakers and his interview process is so insightful and inspiring. What blew my mind about the potential of NFTs and how they may be able to impact billions of people was an episode with Trevor McFedries on Building Web 3.0. The fictional character of Miquela he built exemplifies how narratives inform our realities and are one of the most powerful tools we have in our lives.
Web3, particularly NFTs, have truly shown us the power of narratives, media, and direct relationships with fans to activate masses of people to participate. Will this help enable new governance models and decentralized automated organizations? It's early to say, but I'm optimistic. If we find a way to come together to collectively solve problems and develop new narratives, we can make really meaningful changes in the world. That's really inspiring to me.
🔥Do you have any advice for other creators, entrepreneurs, or developers who want to get started or are just beginning?
DrEI: If I could talk to my younger self I would tell her, "You need to learn how to not be afraid of trying new things."
Conquering my fears has been a big part of my journey. I was an overachiever as a child, which has been both a blessing and a curse. I was fortunate to be gifted at many things, but I never learned to not fear failure, so I stuck with things I knew I was good at. Starting something new that I knew nothing about was terrifying to me, and that fear stopped me from living a happier life. It took me a while to release myself of that fear and embrace the pursuit of new things. Sometimes our egos get in the way.
I changed my career many times, which was ultimately what helped me learn to love trying new things and being ok with not succeeding at first. I learned to love feeling ridiculous and yet persevering. With every new day that you remain consistent in pursuing something new, you get better at it, and before you realize it, you'll have learned and have achieved so much. These days, I feel I can try anything. I can learn anything I want. The only thing that matters is, does that align with my personal mission?
All you need to do is to commit to your dream, find a way to make consistent progress, and ensure that you have a long enough runway to solve the problem…do this and you will solve it. Passion is a major driver, so don't work on something that you don't really care about. I'll leave you with these two: "Everything you want is on the other side of fear" and "Wherever you go, go with your heart."
🔥Where do you see the blockchain, cryptocurrency, and decentralization space going in the next 5 to 10 years?
DrEI: My Mnemonic teammates and I believe in the power of web3 technology to create a more open, transparent, and equitable world. I've spent a large part of my career building technology to drive social change, and though we're still in the early days, I think this industry can be a better way forward.
We believe that the future of NFTs is the future of digital ownership of anything–from art to luxury handbags to supply chains. Over the next decade, this will have major implications for a wide range of industries, and at the core of it are our digital rights to the content we create and the objects we own.
Today there are approximately ~3.6 million people who have ever received an NFT. Thirty percent of those addresses were created during the first three months of 2022. NFTs have taken the world by storm because they are relatable to things we love and offer new ways for us to participate in the digital economy. Today's kids are learning to create games. Tomorrow's kids will learn how to create composable experiences that other people will enjoy.
The creative economy is the driver of the digital economy, and NFTs will provide new ways to fund and discover creative work. Many innovative brands are fearlessly entering the gaming industry to create unique digital wearables for their fans–from Nike and Adidas to crypto-native brands like Bored Apes Yacht Club and Azuki. They innovate with governance mechanisms that enable decentralized I.P. creation for the metaverse, a massive online multiplayer role-playing game in which we have a massive collection of I.P.s and brands collaborating with communities, builders, and creators. We are already seeing the first digital twins, sneakers that can be worn both in games and metaverses, as well as in the physical world.
But this is just the very beginning. We believe that there are far more possible use cases for NFTs in the works, and with our foundational building blocks, we hope that many of those will come to fruition.
🔥Where can we go to learn more?
DrEI: Read more about Mnemonic at www.mnemonichq.com/.
Follow us on:
Follow me on Twitter for more deep dives and NFT data breakdowns.
For a limited time, developers who sign up for our free tier and receive an API key can explore the Collection Analytics API capabilities with 1000 free API calls.
🔥Thank you, Dr. Elena!
Want to know how you can support Crypto Fireside?
Sign up below. It's free and easy 🔥.