How To Make Moni: By a Russian Degen
🔥Crypto Fireside #13 — Interviews with crypto people.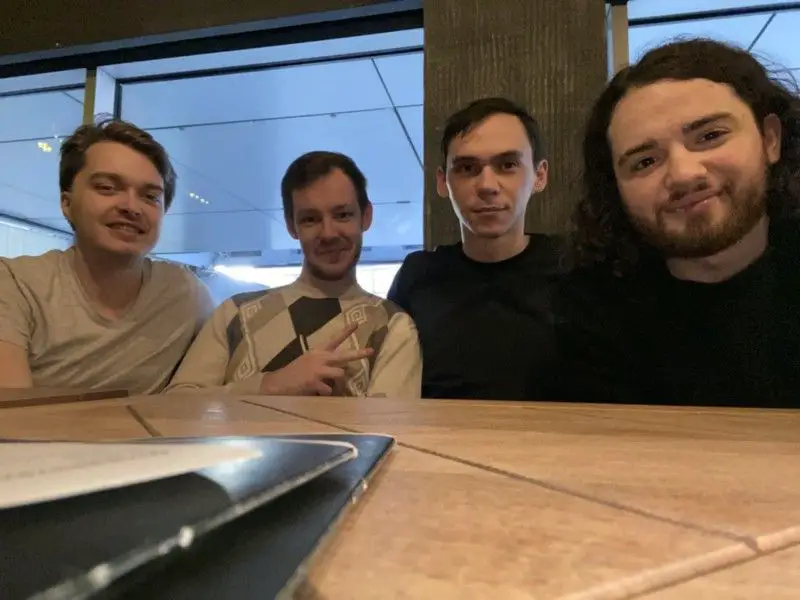 🔥Crypto Fireside #13 — Interviews with crypto people.
🔥Hello! Who are you, and what do you do?
GG: Hello, I am Garri Gabrelian. I am a Crypto guy, DeFi Degen, and a Maker from Moscow, Russia, now I am in Tbilisi, Georgia.
Where am I spending my time and energy now? We at Moni are striving to provide a straightforward way to interact with the Decentralized 3.0 Economy. We are trying to make the "track, analyze, and manage" loop accessible and easy for everyone.
In other words, we are making a crypto portfolio tracker and manager. This is our main product — Moni. We have already raised angel investments from 1inch guys, 3commas, Incrypted, and others.
We currently have over 3,000 active users in closed Beta and, oh wow, almost 65,000 awesome people on our waitlist.
🔥What's your backstory, and how did Moni come about?
GG: I have a degree in Economics and Finance. So, seeing what opportunities the crypto industry could provide and allow the change to the fundamental mechanisms of interactions between parties in the economy, I could not pass up trying to help accelerate Economy 3.0.
I stumbled upon cryptocurrencies and Bitcoin quite by accident. As children of the computer era, we often played video games in computer clubs. We had one such computer club located in a basement. We were playing virtually every single day. And one day, when I arrived, I was told that they were closing because they will be mining crypto and solving captchas on Bitcoin faucets, lol.
Before Moni was created, I left a previous startup due to inefficiencies and disagreements between the parties. I reflected for a couple of weeks, decided to move forward, resumed trading and investing in crypto, began building an even more comprehensive network, and continued working in my crypto channel.
Honestly speaking, there has never been a moment of eureka. We were making Moni a tool to solve our own pains and the pains of many people from the crypto community. So we just started making Moni (previously Zen). Back then, the platform could automatically track your portfolio on 5 exchanges: Binance, Kucoin, Bittrex, Bitfinex, and something else I don't remember now. We were doing it to use for ourselves, but many community members and friends asked about it and wanted to use it as well.
After that, we understood that with the arrival of DeFi, the accents and activities of people will change. We also noticed that people were using crypto apps on their mobile phones instead of desktop computers, so we created a mobile application initially with support for the main ecosystems (Ether, BSC, Polygon), etc.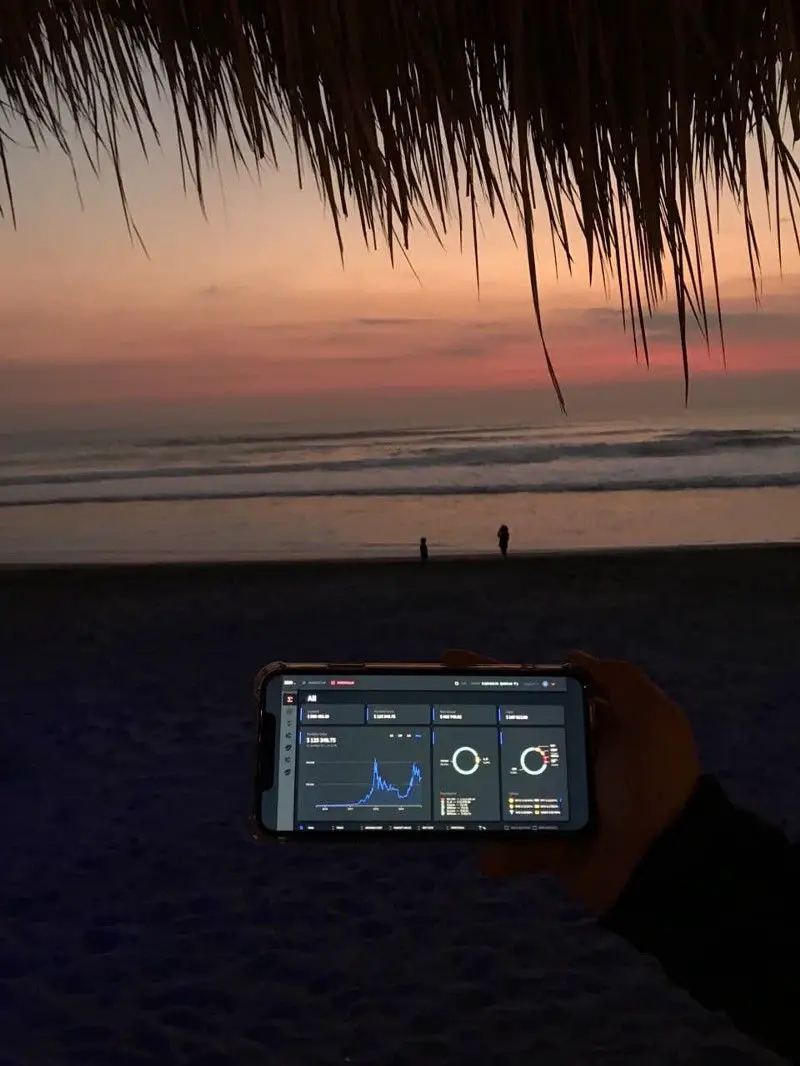 🔥Describe the process of launching or pre-launching Moni.
GG: I would not say that we have launched fully yet. We are still in Closed Beta. We still use a referral waiting list to attract users. We also built an ecosystem of two products that help us generate people into Moni's main product.
1) 1st one, Moni Talks — a crypto media that was initially created as a newsletter but has grown into an independent media platform and a separate project that finances itself and a different team are working on. Why did we decide to do it?
When you are in a market like crypto, you must be constantly aware of everything that is happening, and if you fail to do this, FOMO eats you. This daily newsletter that helped you stay on top of what happened was born, essentially solving this problem.
2) Moni Battles is a crypto investor simulator for everyone. Participants collect a portfolio of coins using fake $1000 and compete for a week or other period among themselves. Whoever will have a greater profit for the period — that one is taking the reward.
So, these two products + a referral program that gives early access to active users who share the product with their friends help attract users.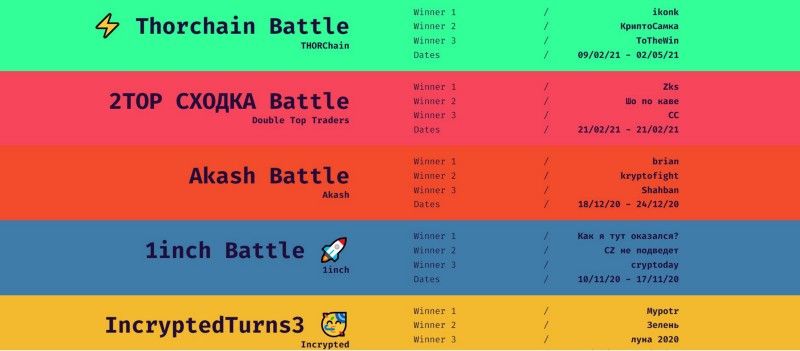 🔥When do you plan to launch?
GG: We plan to go public in 2–3 months. We are in a closed Beta version and will release Portfolio tracking and analytics for Binance Smart Chain by the end of August. Users will be able to connect their wallets, track their transactions, analyze their profits and losses, and also will have an opportunity to use one juicy feature we don't want to disclose now.
About what will happen in these two months: We will do many AMA sessions and distribute a large number of invites to various amazing projects, media, KoLs, and their communities. After that, we will completely get rid of our waitlist and go to Appstore.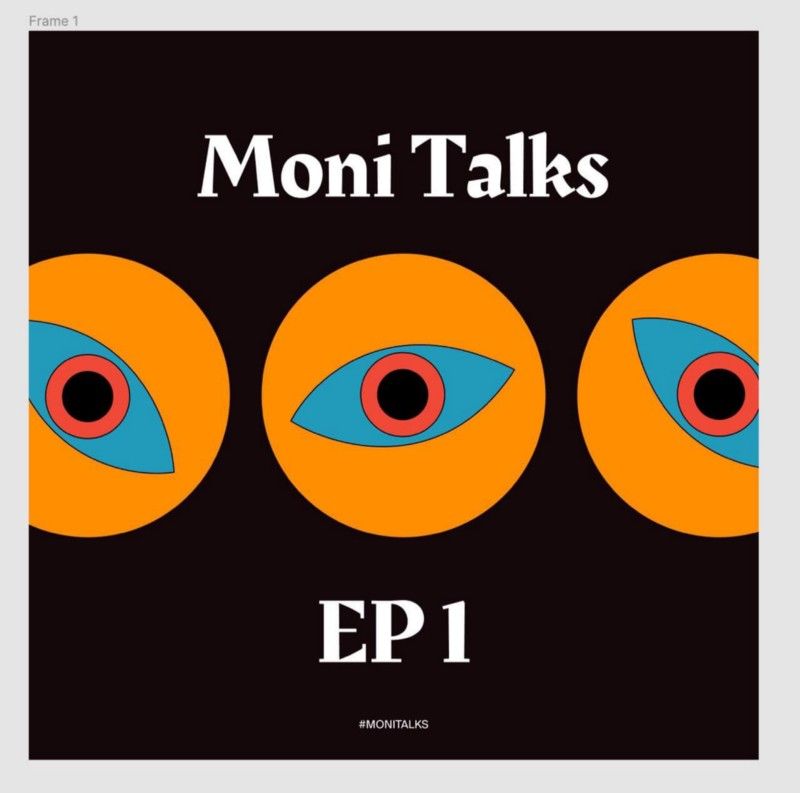 🔥Take us through the process of what it is that you do day-to-day.
GG: The main tasks that Moni's team and I do are our morning stand-ups, where sync takes place between the team members. Further, this is building the vision and strategy for developing Moni's products, and business development actions, working with investors, partners, and, most importantly, users with whom we communicate, collect feedback, conduct surveys, and use this knowledge to improve the product. I also participate in initial product prototyping, design, logic, and mechanics. Everything related to the growth and development of Moni products is my duty :)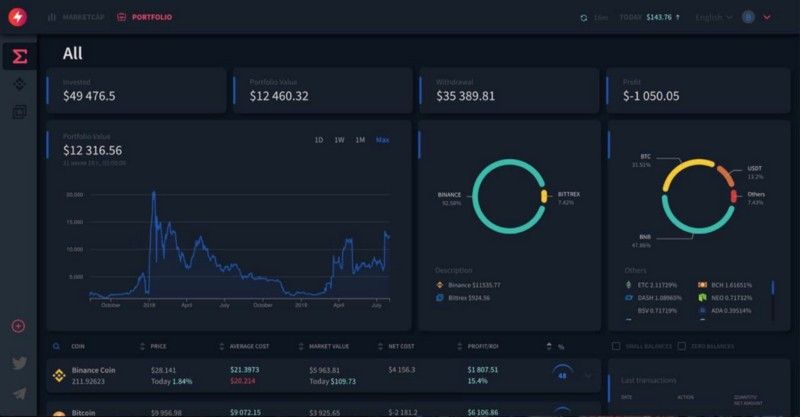 🔥Since creating Moni, what has worked to attract and retain users?
GG: As I said before, the two side projects that bring us users can be considered examples of good user acquisition. And we get them to join the product only because we give utilities like crypto content, digests, reviews, guides, battles, and an authentic and friendly community.
But, most importantly, we are people from the community, so building our own and letting them use our products was more straightforward than for the outsiders of the market.
We do not believe our users should be constantly pushed, targeted with ads, annoyed with emails, etc. The most important things are making a product that people want, which we strive to achieve, being a part of the community, and sharing activities and values.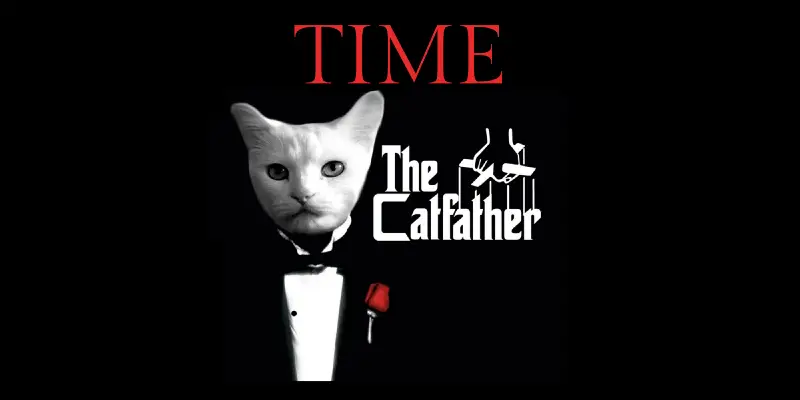 🔥How are you doing today, and what does the future look like? Let's talk numbers!
GG: We're not that far from Moni being released in the Appstore. In this version, users will see new features in the Market Cap section and track their own and others' wallets in the Binance Smart Chain ecosystem. They will be able to see all their portfolio statistics on profits, transactions, and more.
In short, it will be much easier to ape into new projects on the BSC and track your results.
We talked a little about the numbers above, but okay :). Moni has almost 65,000 users on the waitlist, more than 3,000 active users in the app, and more than 7,000 people on social networks (Twitter and Telegram).
Regarding our media product, Moni Talks, a couple of months ago, we decided to create separate social networks for this project and develop them separately. The number of subscribers to newsletters increased to 5000+ subs. The community of Moni Talks now in different social networks is more than 4500 people. We have already written over 800 issues of digests and reviews.
We will add the ability to set up Price/Portfolio Alerts and Financial/Trading Goals in the app. And after that, we will allow trading from one place in all major instruments, including centralized and decentralized ones.
Our main plan is not a rush to add hundreds of exchanges and wallets to the portfolio manager. We are focused on enabling the tracking and management of major exchanges and wallets, and most importantly, we aim to improve the user experience and grow a community of like-minded people.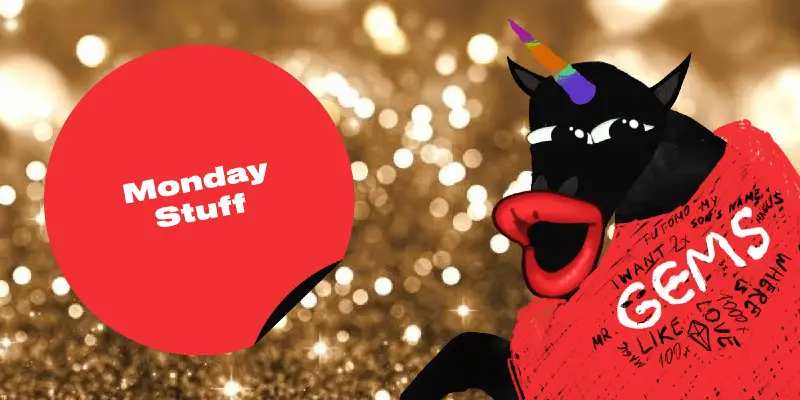 🔥Through creating Moni, have you learned anything particularly helpful or advantageous?
GG: I will not say anything new here. This is like a mantra for a startup: launch early, iterate fast, get feedback from users as early as possible, be agile and change things fast, and always try to understand what the market needs right now.
Don't waste time by hiring "meh" people. Culture and vibe are more important than skills in most cases.
Just don't forget about the loop: build, measure, learn. Rinse, repeat.
And obviously, don't take funds from useless investors. You have to raise from Smart Money only.
🔥What platforms and tools do you use for your business?
GG: Everything crypto degen needs, Twitter, Telegram, Discord, Medium — for being involved in everything happening and building our community. For team cooperation — Jira Atlassian, Gitlab, Discord, Telegram, and G-Suite.
And my favorite tool for Notes — is Mem.ai, and also the best Task Manager — Things 3.
🔥What have been the most influential books, podcasts, or other resources?
GG: I don't really like this kind of question because I don't believe that one person, one book, movie, or podcast can really affect people's life. I suppose that it's a combination of everything that we experience through our everyday actions.
And here's the funny part, I don't really need any inspiration or influence from anybody or anything to be able to do what I'm doing right now. I really love what we're building, and we try to do our best to be beneficial for others and be helpful.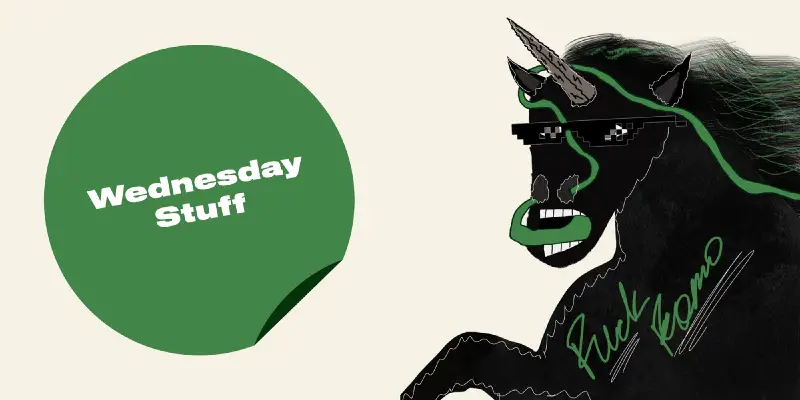 🔥Do you have any advice for other creators, entrepreneurs, or developers who want to get started or are just starting out?
GG: Do not be afraid to make mistakes.
We, as Moni, are still at the beginning of the road, and in our time, we have to constantly learn and innovate to not remain among the losers. Therefore, all my advice, except the one I gave above, will be useless.
🔥Where do you see this entire crypto and decentralization space going in the next 5 to 10 years?
GG: I see DeFi as the future of France, and NFT as the future of Italy, hah!
DeFi is going to continue eating TradFi, eliminating useless 3rd party issues. NFTs are going to eat every ownership business. Bitcoin is already a better store of value than gold, and it will become even more common for investors. Play to Earn crypto models will be implemented in a variety of new games.
Overall, the control over data, ownership, finance, and money will be moved from 3rd parties to the hands of users. And I really hope that there will be a paradigm shift in understanding how the economy works for the average person, as you can see all mechanisms in crypto freely and transparently.
And then we will all say once again, "In retrospect, it was inevitable."
🔥Where can we go to learn more?
GG:
Our websites
Moni — portfolio tracker: https://getmoni.io/
Moni Talks — media: https://talks.getmoni.io/
Moni Battles: https://battles.getmoni.io/
Social Networks
Twitter
Moni — https://twitter.com/getmoni_io
Moni Talks — https://twitter.com/getmoni_talks
Telegram
EN Moni
EN Moni Talks
Discord
🔥Thank you, Garri!
Want to know how you can support Crypto Fireside?
Sign up below. It's free and easy 🔥.