How I Used Reddit and Crypto to Make $15,000 Doing Amateur NSFW Private Shows!
🔥Crypto Fireside #30 — Interviews with crypto people.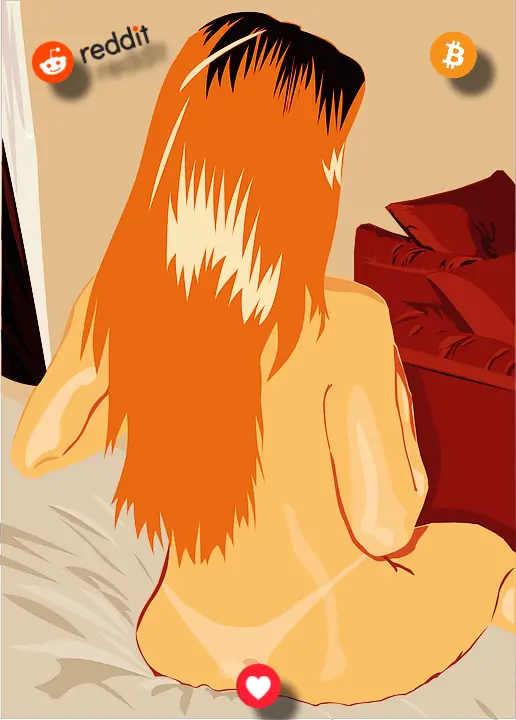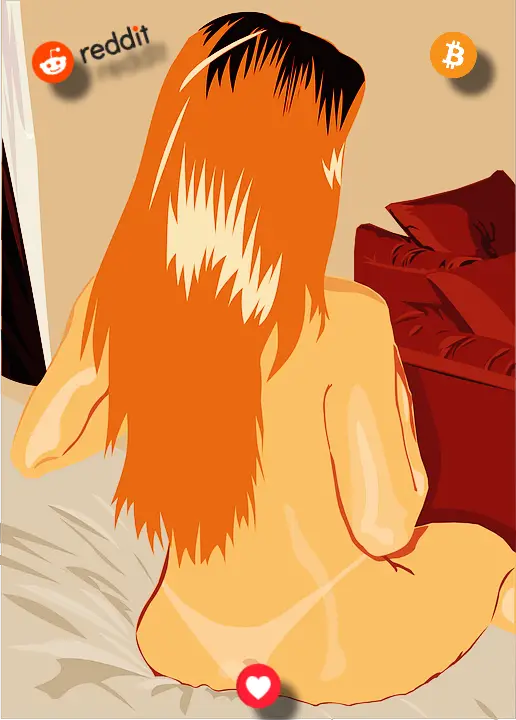 🔥Crypto Fireside #30 — Interviews with crypto people.
🔥Hello! Who are you, and what do you do?
SM: Hi! I'm u/SaraMansson. I'm a 19-year-old girl From the UK. Currently, I study Computer Science and when I'm not studying I offer amateur NSFW private live shows in exchange for Cryptocurrency. A friend of mine introduced me to Crypto 2 years ago and it's fascinated me ever since then. I love how Crypto helps to easily, and country-independently, settle payments.
🔥What's your backstory, and how did your NSFW Crypto service come about?
SM: I'm sharing a quite costly flat outside of London with a friend. It's close to my College, but also pretty expensive. So that's why I started offering amateur sex video calls on Reddit. My customers are paying me $40–$100, dependent on their special wishes. This extra income helps me to fund my flat costs. Without this extra income, I'd still live with my parents, 30 miles away from the College. It was out of necessity.
🔥Describe the process of launching your NSFW Crypto service.
SM: There wasn't really a launch. I just started it by posting videos and other content on my Reddit account. I did post it to a few NSFW subs, although not Crypto-related subs. Still, most of my Redditor clients (50–70%) do have Crypto wallets and are paying me with Crypto. I have never promoted my services in any crypto-related sub. I started 4 months ago and already have +600 followers. 200 of them have already booked and received services, and approx. 140 of them have paid me by Crypto.
🔥Take us through the process of how it all works.
SM: I spend 3 days a week studying from home (online courses). 2 days a week I spend at College (onsite). So whenever I am studying at home, I am pretty flexible at setting up meetings with my fellow Redditors. I live in the UK and most of my customers are from the USA, so I mostly schedule the live sessions around 6–7 am my time. I am an early bird, so that's totally fine ;)
🔥What has worked to attract and retain customers?
SM: I don't do any marketing (so far). I do post and comment here and there on Reddit. This seems to attract my customers. They check my profile and see my teaser content there. I am very active and do reply to any direct and chat message requests. I think my Redditors like how responsive I am and that they can have decent conversations with a girl who is offering NSFW services. I am really just a normal student girl and try hard to send those vibes on Reddit.
🔥What cryptocurrency do your clients pay in?
SM: I do accept all the common ones. I have a Ledger Nano, so it's easy to get a receiver address as long as Ledger Live is supporting them. Most of my "clients" pay with BTC, LTC, XLM, NANO and SOL. I mostly use Crypto for payment settlement. I haven't any plans to create NFTs. Not yet :)
🔥How do you build trust with your clients, assuming they want to know that they won't be scammed?
SM: I do send them "Verification" pictures of myself (like holding up a paper with my username and date on it). Sometimes I do offer to go for verification video calls. Also, a profile with some history does help on Reddit. People tend to trust you if your profile wasn't created 3 days ago. And it's key, reputation is everything in this "business". That's why I always try to outperform. Good feedback on my Reddit profile is absolutely key to success. Scammers have to make new profiles every few days or weeks because they get reported. My profile is almost 1y active and I do have almost 700 followers. This helps to build trust and seems to work so far.
🔥How are you doing today, and what does the future look like? Let's talk numbers!
SM: I charge between $40 and $100 for services and I have 200 clients, most of those have paid with Crypto. In total, I have made around $15,000. It's hard to give a specific figure because of exchange back into fiat, but it's around that.
I'm not a professional I want to stress. I do this to pay for my rent and once College is done or I move into a job related to what I am studying I will likely give it up, although it is fun. There are no plans at the moment I am just taking it day by day.
🔥Through launching your amateur NSFW live show service, what is something you have learned that surprised you?
SM: Redditors or guys in general love amateur girls. There are tons of NSFW services out there on OnlyFans, Chaturbate and Pornhub. Still, they like to spend time with me online because they can have me just for themselves. They have my full attention for 1–2 hours. That's what makes my service special to them. Plus, they all like that they can pay with Crypto (except the Indian guys because it's banned in India lol). This way they don't have to charge their credit cards and nobody will ask them what the transaction was about :)
🔥Mistakes were made. What were they and what did you do?
SM: There was one guy who didn't want to pay by Crypto but offered to pay with an online Amazon gift card. I accepted and he sent me the Amazon gift card code. It all looked fine, the code was valid, so I started the live show for him and we spent 40 minutes online. After the show I wanted to claim the gift card with my Amazon account, just to learn that this guy claimed the code by himself on his own Account. Obviously, he did that right after our show. This wouldn't have happened with Crypto. You can't pull back crypto after you have "spent" it. With virtual fiat money, you can obviously do so.
🔥Do you have any advice for other creators, entrepreneurs, or developers who want to get started or are just beginning?
SM: The niche market for amateur NSFW service is huge! If you are open-minded and curious, just try it out. Not much marketing is needed. Community reputation is key though.
🔥Where do you see the blockchain, cryptocurrency, and decentralization space going in the next 5 to 10 years?
SM: Porn and NSFW services have also been a historic accelerator for the Internet's triumphal procession back in the late 90s. I think it will be as important for Blockchain and Crypto.
🔥Where can we go to learn more?
SM: Reddit: u/SaraMansson
🔥Thank you, Sara!
Want to know how you can support Crypto Fireside?
Sign up below. It's free and easy 🔥.