How I Began Accepting Bitcoin Cash
🔥Crypto Fireside #8 — Interviews with crypto people.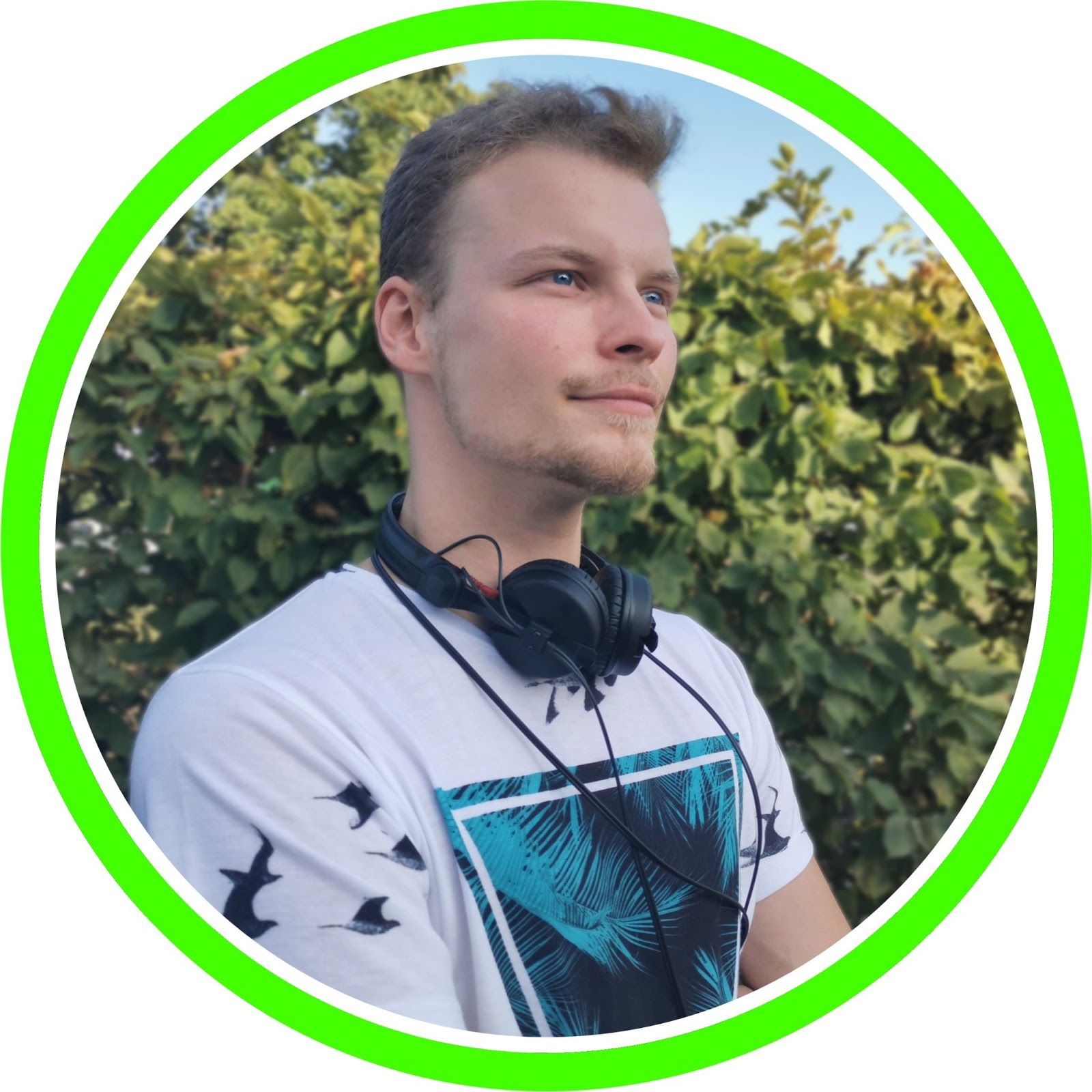 🔥Hello! Who are you and what do you do?
CW: Hello, my name is Christian Winter and I run the business Winter-Team. I'm from Karlsruhe located in Baden-Württemberg, Germany.
I'm 25 years old and in addition to my work with lighting and sound engineering, I also perform as a DJ in nightclubs and at weddings. Everyone planning an event will find what they are looking for at Winter-Team. Light, sound, and even laser technology for events of all kinds. From street parties and weddings to private or company parties.
Most recently I added support for Bitcoin Cash and just had my first customer pay me with BCH (more on that below).
Despite the current situation in Germany (Covid), I managed to buy some new laser technology. Winter-Team is now able to organize laser shows with 5 new laser projectors, on top of our 3 previous lasers which takes it to a whole new level.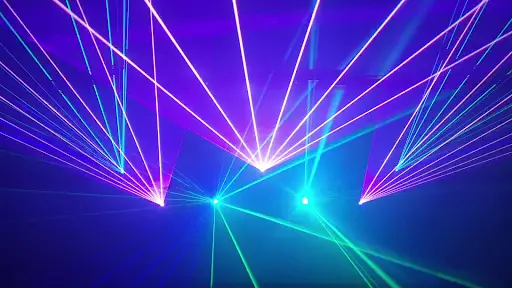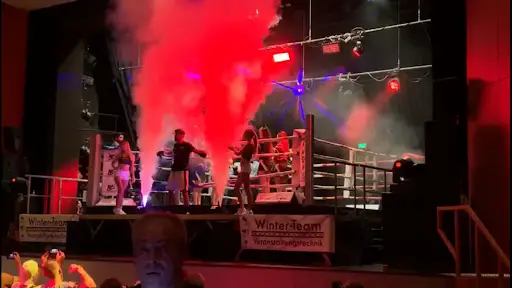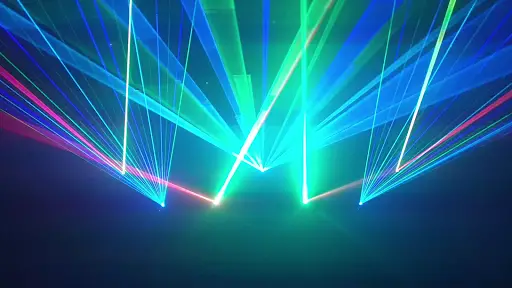 🔥What's your backstory and how did you come up with Winter-Team?
CW: I was only 14 years old when I bought a fog machine. An Antari F80Z. I had to push the machine all the way home on the saddle of my bike because I had forgotten that I could no longer ride a bike with a box that size!
The effort eventually paid off, however. Then (as now) I was fascinated by light effects and in my room, I watched beams of light in the haze. A year later a friend asked me if I could lend him two small party lights and the fog machine for his birthday party and I agreed. A guest that I didn't know wanted to borrow those same things for his birthday and offered me 20 Euros, the foundation was laid. It clicked and I learned that I could have fun with these things and that lending them would bring the money back in from the purchase.
Over the years, the amount of lighting technology and loudspeakers kept growing, and with it the size of the events. More and more people asked about microphones. I taught myself how to control microphones and position speakers correctly. In 2018 I registered the business to officially rent out my technology. My father had already launched the website www.Winter-Team.de and I continued to expand the homepage (in fact, the homepage construction is still based on an old theme and is pretty out of date — does anyone know about WordPress?).
The festivals and events I get to work with are getting bigger and bigger and meanwhile, I need more and more helping hands to get everything set up and packed up afterward on schedule.
🔥Take us through the process of what it is that you and your business do.
CW: In principle, everything can be loaned to the end customer, for them to set up and operate, except for the laser technology. If you only need a few microphones, a mixer, and 2 speakers, you can pick it up and use it yourself.
This so-called "dry hire" is suitable for smaller birthdays and garden parties where you won't need professional help.
For larger events and especially when everything has to fit perfectly, the "full service" comes into play. The customer comes to me with an idea and discusses what he wants at his event. Once the expectations have been set and we have exchanged ideas, I start planning. Which speakers are the right ones? Where do I have to position them for the best result? Is there enough lighting in outdoor areas? These are the kind of challenges I need to solve and send the customer a finished offer.
Some customers want a laser show that plays a piece of music. I design such shows in my programs Phoenix and Pangolin. Many regulations and safety standards must be met when doing laser shows. The lasers must not hang too low and also not shine easily into the night sky. Permits must be obtained and a risk assessment written. This is particularly important, as the incorrect operation could in the worst case cause people to lose their eyesight. Therefore, care is always the be-all and end-all. Such accidents are very rare in the industry and can be avoided with our reliable safety systems.
After the offer has been accepted, the final preparations come. I put together a team of helpers who support me with the assembly at the venue and brought it into the trailer afterward. I met a very good sound engineer in the lecture hall of a University who became a really good friend over time. Another reliable helper works in the same nightclub as a light jockey. Other helpers come from my circle of friends.
Below are a few photos from a festival at the university KIT with 600 fans, all the tech excluding the instruments were provided by Winter-Team.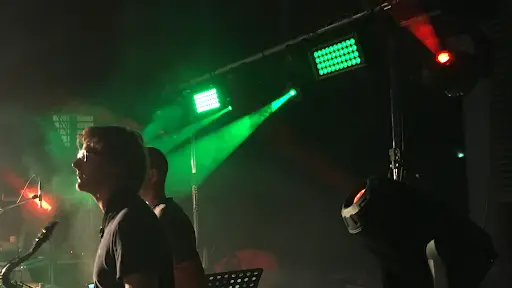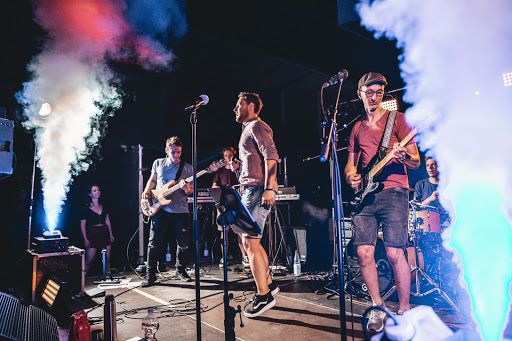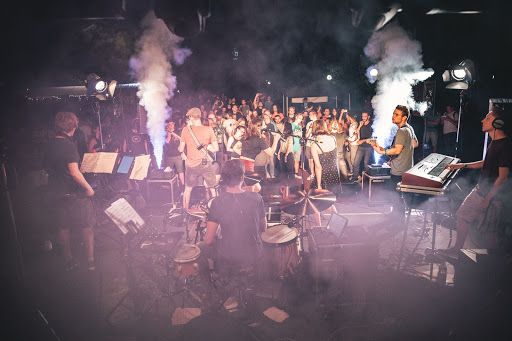 🔥Describe the process of launching Winter-Team.
CW: It mostly launched with friends and friends of friends asking to borrow my equipment.
New customers for DJ gigs are seldomly acquired from the website and mostly by happy customers telling their friends about their experience (word-of-mouth). The Bitcoin Cash and crypto community have brought a few queries in too.
The good work does the rest and so the number of customers grows.
With the money I earned DJing at weddings and in clubs, I bought new light fixtures and speakers and slowly but steadily built up a strong repertoire of technology.
The most exciting moment is always when an event is bigger than the last. When you suddenly have new tasks and have bought new equipment to make the event possible, you are particularly proud of your work.
🔥Since launch, what has worked to attract and retain customers?
CW: I can proudly look back on many satisfied customers.
In the early days of the company, I offered my work below its value. Nobody knew me and I had to prove myself first. Now my regular customers know that the prices are fair and that at the end of the day everything runs smoothly without complications or device failures. I learned that it is important to develop trust with your customers.
A customer wants their event to be a success and I contribute to that to the best of my knowledge and belief. It helps my customers to see that other events of the same size have already been successful. New customers run the risk of choosing the wrong service provider for their tasks.
As a tip, every entrepreneur should show where his skills lie. Did you start your job at an early age? Do you already have satisfied customers? How many employees do you have? Show insights into your office etc… If your customers see that you don't just want to sell something, but achieve something together with them, this strengthens your relationship, builds trust, and ensures the success of your work!
I like to share my experiences and some events on Instagram. People like to have an insight into how the setup for such events works and get a look behind the scenes.
https://www.instagram.com/chris2life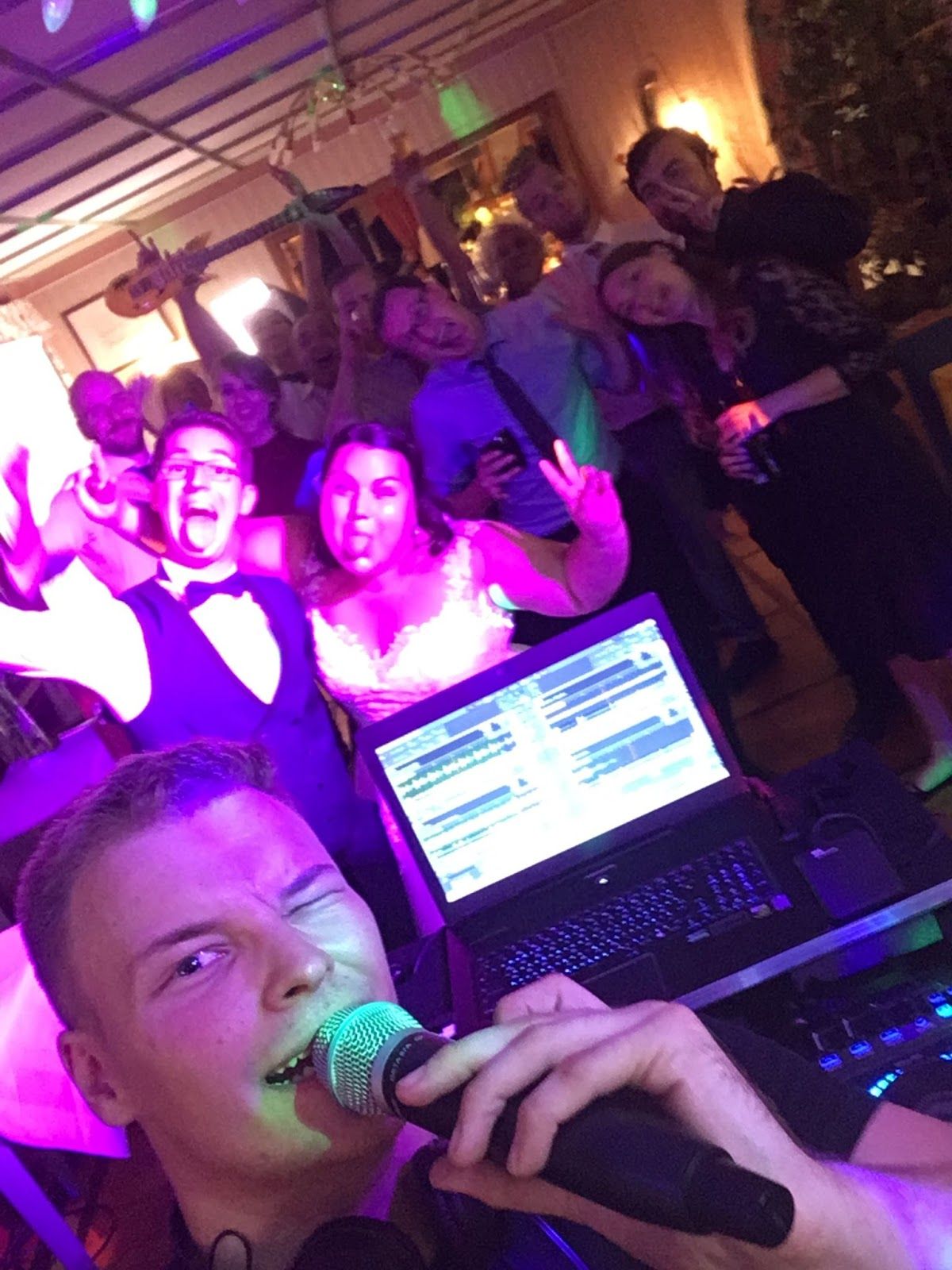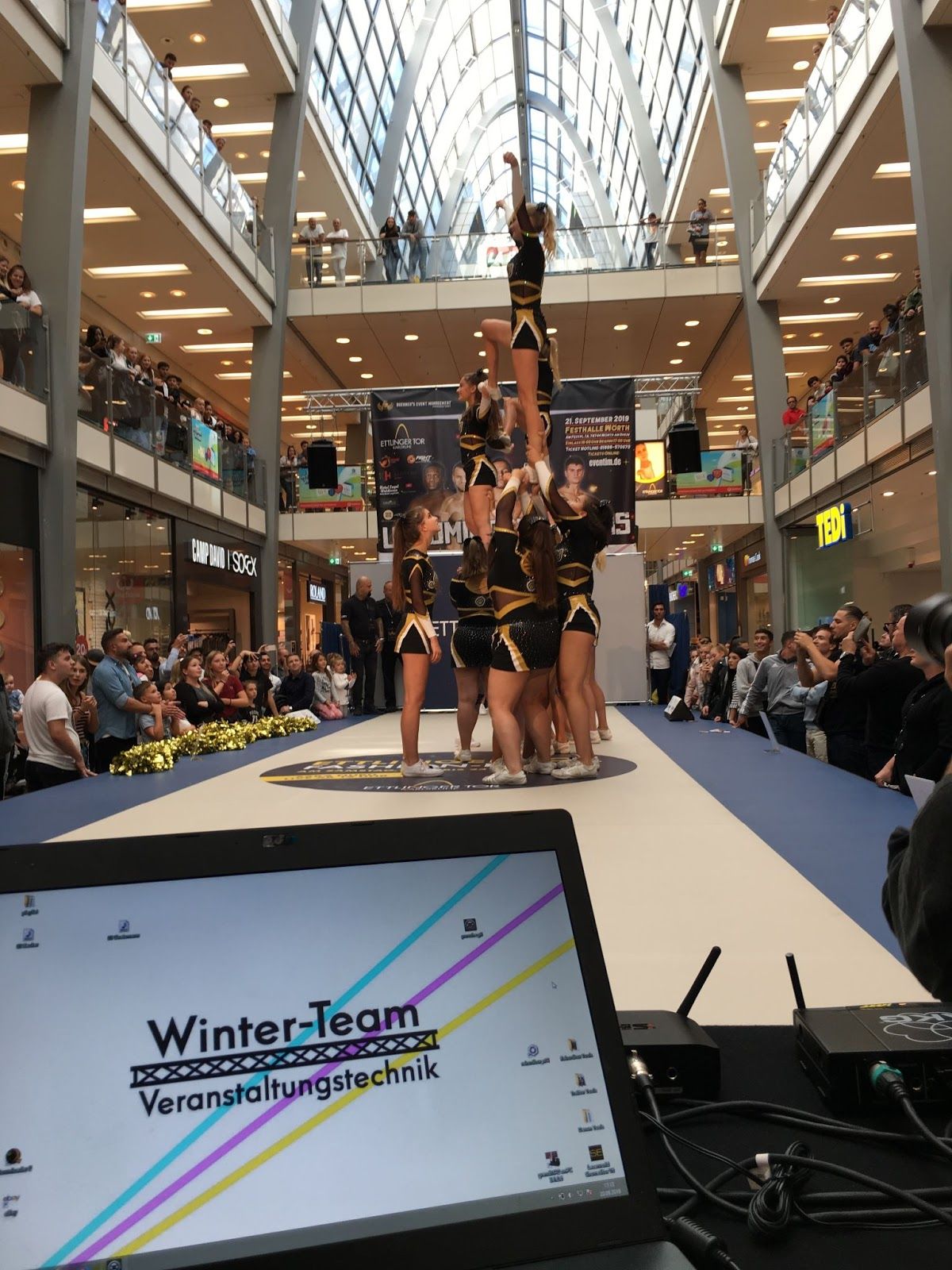 🔥How are you doing today and what does the future look like? I Understand Covid has had a bad effect. Tell us about that.
CW: I use the time without events to be as productive as possible. This includes cleaning the warehouse, creating new laser shows, and staying in contact with customers. At the moment, many events such as weddings are being postponed again and again and the dates keep shifting. I have to stay tuned and find the best solution for everyone.
The new laser projectors from LPS Lasersysteme were a major acquisition, but there are already shops all over southern Germany that want to spice up their reopening with something special. The lasers can project beautiful "carpets of light" and waves over people's heads and emphasize the ambiance in small bars, shisha lounges, and even restaurants.
🔥Through starting Winter-Team, have you learned anything particularly helpful or advantageous?
CW: I learned how important it is to work together with people and to know your field. You should exchange ideas with colleagues from the industry and inspire one another. It also paid off a lot to read lots of books on event technology. One lesson I've learned is to communicate with people over and over again. Keep in close touch and try to be specific when asking questions so nobody is talking past each other. This is very important: Always have a business card with you! Many people may be interested in your hobbies and your business. When you meet them, you better be ready.
I had a painful experience with a carnival club from the Rheinstetten region. I handed over the speakers and light fixtures for their carnival truck without receiving a signature on the rental agreement or a deposit beforehand. Demanding these things could have saved me a lot of trouble. Then I wanted to help with the assembly, which I didn't have to do. The problematic part was a lack of preparation (the speakers didn't fit in the spaces where they should be, etc.). Later, the badly delayed work was talked about and pressure was put on and the price lowered. Then the lower negotiated price was not fully paid either. Since then, no customer receives any more goods before I have a signature.
I've gotten into the habit of having a replacement with me as far as possible. Whether it is a power amplifier or a mixer. In the rare event that something fails, you can continue your work.
It also helps a lot that I work as a lighting technician and light jockey in a well-known nightclub in Karlsruhe. Here I can try out new ideas for lighting technology and hear the latest hits from the other DJs.
🔥What platforms and tools do you use for your business day-to-day?
CW: I am currently planning an interactive catalog on the website. Customers should be able to select products in advance and check availability. My main concern about this feature is that customers might misjudge what they need and mistakenly think that the required technology is no longer available.
I use the BitCoin.Com wallet to pay with Bitcoin Cash (BCH). The good thing in my field of work is that my customers usually pay when they are picking up the rented goods or in my presence (at weddings a DJ usually gets an envelope with cash). That's why I can conveniently offer the QR code for the wallet address and inform them that there is a discount of up to 10% for paying with cryptocurrency. I help customers to set up their first wallet if they are interested in the topic but cannot yet pay with BCH.
My latest customer actually paid in BCH! I offered them a 10% discount on two jugs of fog fluid and he took the deal. He actually reminded me of my past self. I was quite interested in the Bitcoin topic back in 2013 but never had enough motivation to get my head into it. After setting up his wallet and showing him how to keep his coins safe and secure he made his first test transaction and was hooked!
For parties and bars, I have prepared a small graphic that guests can use to donate tips in BCH (provided that the host is cool with me receiving tips from the guests, on some occasions tipping would be a no-go). A simple QR Code refers to the wallet.
There's no reason other business owners and entrepreneurs can't begin accepting Bitcoin Cash and other cryptocurrencies, the process is really simple and there's always someone you can ask for help if you are stuck such as the people on the Bitcoin Cash subreddit.
Since setting Winter-Team up to accept Bitcoin Cash it only took me a couple of weeks to find my first paying customer and I think that in the end, it will help me to differentiate myself from competitors.
🔥What have been the most influential books, podcasts, people, or other resources?
CW: A really helpful person in the MA light programming world for absolute newcomers would be Christian Jackson and his Youtube channel. Check him out if you want to learn something about programming light fixtures or to get a few insights on being a light programmer at the really big festivals out there.
LPS Lasersysteme and their laser shows are a creative inspiration to me — the art lies in connecting the heard from the music with a visual counterpart.
A quote that stuck in my mind from an amusing book about something totally unrelated once said: Foresight teaches gently, error teaches brutally.
From this, I learned that I can prepare myself for a lot and don't have to make the mistakes of others when I learn from them. From then on my mindset changed to If something goes wrong, either I was not careful enough or it was just out of my hand. You should never make it difficult for yourself when there was no way you would've known better.
🔥Do you have any advice for other creators, entrepreneurs, or developers who want to get started or are just starting out?
CW: Try to understand your market beforehand. How many competitors are there? How quickly can you manage to get the money you invested back? Is it not going to work out within the next few years? Maybe then you should still work on the idea!
I often see competitors trying to get their customers through the lowest price. In the long run, you only destroy the pricing landscape and your competitors and in the worst case, your OWN business model. You should be aware in advance of the value you are offering to other people and not allow yourself to be traded down so easily.
🔥Where do you see this entire crypto space going in the next 5 to 10 years?
CW: In general, it can be said that many innovations before crypto were viewed critically in the first few years on the market. The internet was a very strange thing at first and nobody wanted to send emails or look at forums to get in touch with like-minded hobbyists. People made fun of the Wright Brothers and didn't show them any attention, even when they were already flying several miles successfully. The general population is now experiencing this skepticism about cryptocurrencies. The concept is alien to many and or at least seems strange. The best we can do is to bring people closer to crypto in all its facets with practical examples.
It is said that after surviving 20 years a new innovation/invention will become indispensable to the market and then there is a very high probability that it will remain. Crypto has been around for many years and has already concluded the first half to prove itself.
Cryptocurrencies are here to last.
If we see crypto not only as an investment and continue to use it as a means of payment or for work and implement it in our everyday life, we secure the future for BCH and many other useful projects that may not even exist today.
🔥Where can we go to learn more?
CW: When the event industry takes off again, you will find new videos and posts on Instagram: https://www.instagram.com/chris2life — I'd be happy to receive a subscription!
I'm working as a drum teacher and DJ mentor in the area of Baden-Württemberg. If you want to book a course, please contact Info@Winter-Team.de!
If you don't want to use the turntable yourself, but are getting married soon and are looking for a passionate musician, please contact me at DJ@Winter-Team.de.
Regardless of whether music or just light and sound technology — if you are planning an event or a festival in southern Germany, please do not hesitate to ask. Sometimes the way is too far — but I am happy to give you non-binding tips so that you can find a good partner on-site if you are not yet sure what exactly you need!
If you want to browse the homepage, you will find more pictures at www.winter-team.de — I want to redesign the homepage soon because I don't like it anymore — so don't let the terrible formatting for mobile phones put you off.
And don't forget, you can pay in BCH!
🔥Thank you, Christian!
Want to know how you can support Crypto Fireside?
Sign up below. It's free and easy 🔥.