Is Do Kwon a Kwon-Artist?
He Sent $80 Million a Month to Secret Wallets Before Terra Luna Crashed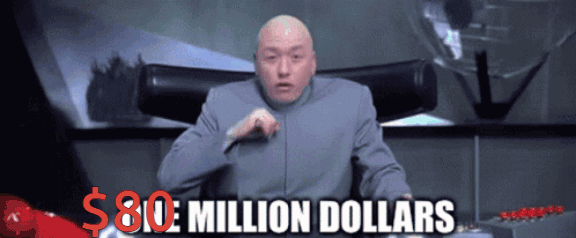 He Sent $80 Million a Month to Secret Wallets Before Terra Luna Crashed
$80 million (100 billion won) of company funds were sent monthly to different wallets to cover operating expenses
Things just keep going from bad to worse for the home boy Do Kwon.
Unless you've been living in a cave you'd already know by now that Terra Luna, or should I say Terra Luna 1.0 crashed a magnificent 99.9% just one month ago starting May 11 and through to May 12 until it eventually crashed all the way to $0.00000112.
Shortly after Terra 2.0 was launched and has since dropped over 80% from its launch…which makes one wonder, why on Earth would people continue to invest in this absolute definition of a sh*t coin? Well…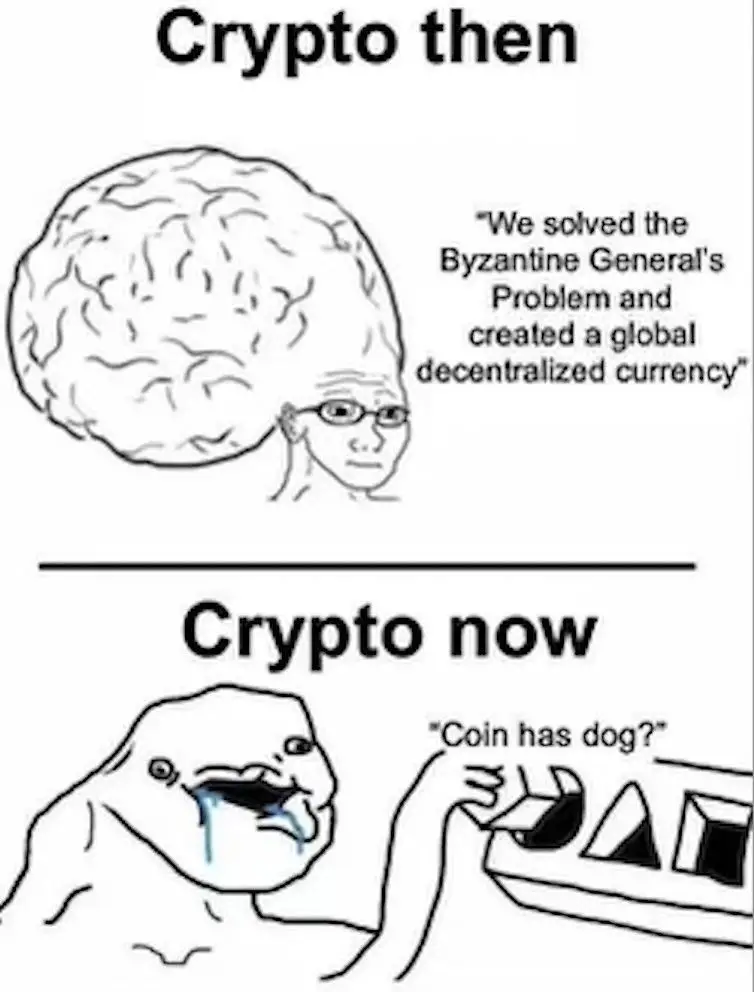 The latest news in this saga which has only been revealed in the last 24 hours is that Do Kwon was allegedly sending $80 million per month to secret wallets.
This was initially reported by South Korean news agency Naver. See below a tweet from Watcher.guru which linked to the Naver story and below it a tweet by Terra whistle-blower Fat Man.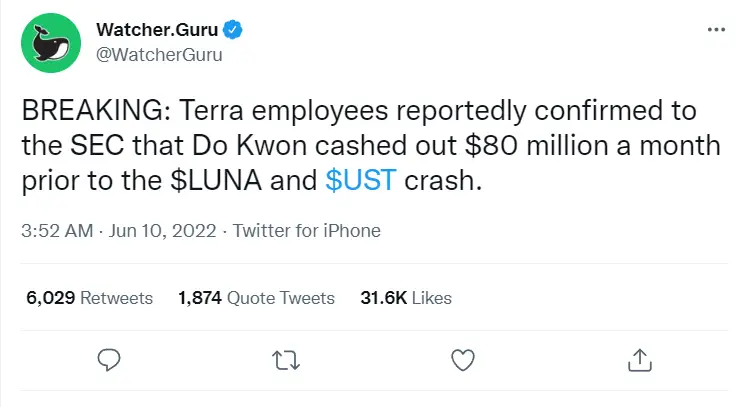 The interesting thing about this news is that it has apparently only come about because the SEC was interviewing employees as part of the investigation.
What that means, I don't know, but clearly, there is a hell of a lot more to this story that is going to be uncovered as time goes on and Do Kwon even if he is innocent will very likely be thrown under the bus at some stage…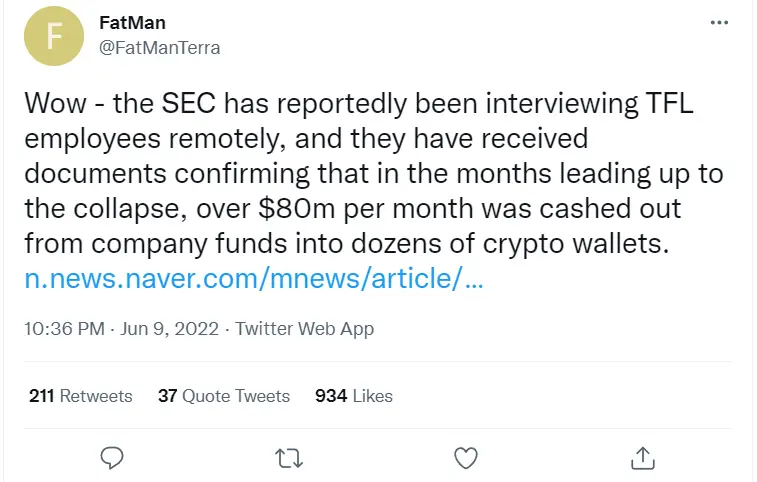 Many people, however, myself included are starting to think that as this story develops our friend Do Kwon may have been a Kwon-artist all along.
Jokes aside, FatMan's Twitter account is now posting allegations that the whole thing may have been one big Pump and Dump.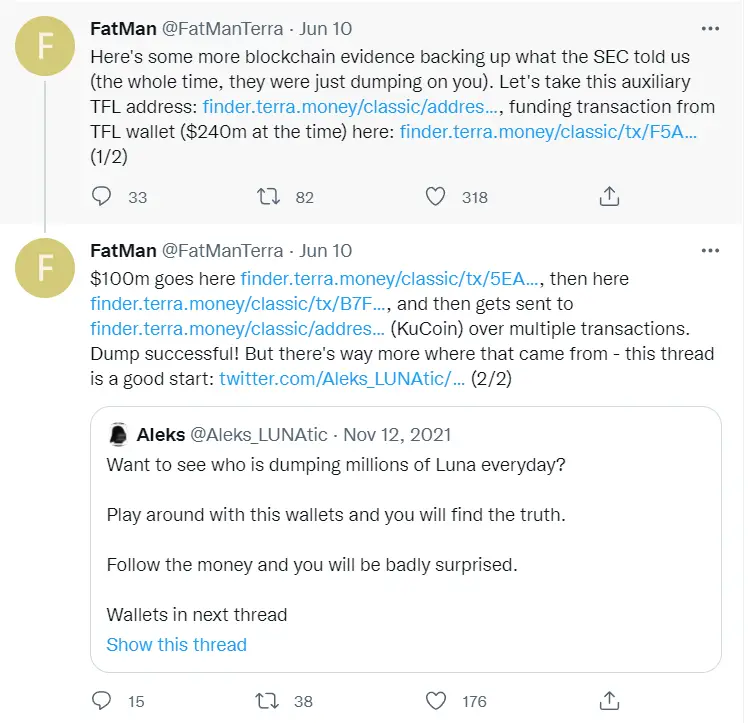 Want to know how you can support Crypto Fireside?
Sign up below. It's free and easy 🔥.