Crypto Insights Built With Artificial Intelligence, Machine Learning and Social Analytics
🔥Crypto Fireside #24 — Interviews with crypto people.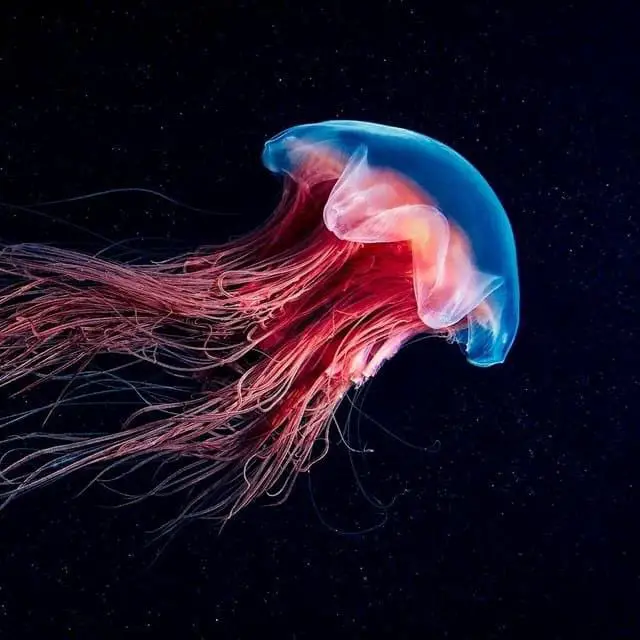 🔥Crypto Fireside #24 — Interviews with crypto people.
🔥Hello! Who are you, and what do you do?
M: Hi there, my name is Memphis and I started RedSeaCrypto a social analytics platform dedicated to supporting crypto investors. We collect real-time data to provide insights on over 5000+ coins.
I have been doing software development in a number of industries over the last 20 years. I spent a good chunk of that time working for some of the world's largest media organisations trying to help them stay competitive. More on that later.. as it meant for some invaluable insight that allowed the way to be paved for RedSeaCrypto.
I have a passion for data, it is the most valuable resource of this digital age. I also am passionate about Machine and Deep Learning (ML\AL). It is the only real way you can wield such power. Crypto in all of its forms is only scratching the surface on how much it will change the world. I am pretty grateful to be working on a project which is an intersection of all three.
What is the product? A new breed of crypto analytics platform. A couple of really good ones already exist, however rather than inundate you with massive amounts of data, and then make you then have to sift through and make sense of it. Red Sea processes and filters all the data it's collecting through a number of different AI Models and presents that information to the user through an Alerts and Analytics Dashboard.
Who is it for? Anyone with a crypto portfolio that wants to minimise how much energy they are putting into staying on top of things, but remain in control of their portfolio and make their own trades. There are other players who are saying similar things, but they go an extra step and ask you to invest in them, that is a step too far for us and we think there are a lot of people for various reasons who want to keep trading, or don't like the idea of being at the whim of a hedge fund, or don't want to just blindly follow an influencer.
What is our mission? We want to keep people in control of their portfolios and arm them with better tools to take advantage of opportunities in the market and avoid catastrophes, without it becoming an all-consuming part of their lives.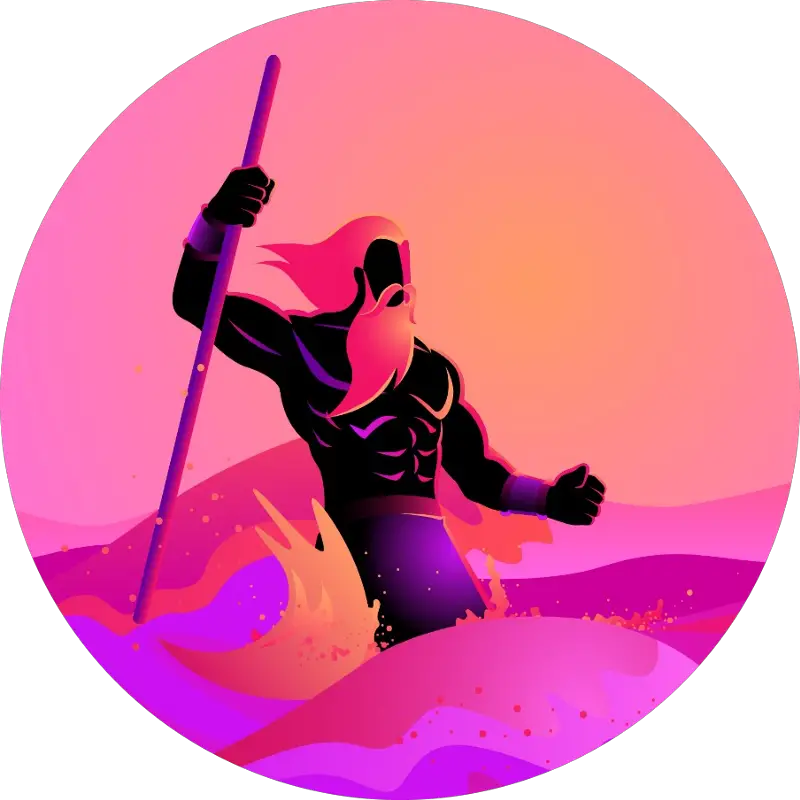 🔥What's your backstory, and how did RedSeaCrypto come about?
M: 6 years ago, I was working for a large, cannot be named, media organisation with shrinking advertising revenues, ageing out of touch journalists up against fierce and fresh competitors like Facebook. I was leading an innovation team creating tech that gives this dinosaur some laser beams and jetpacks and allows it to stay competitive and profitable. By laser beams & jetpacks, I mean tools that help journalists write better articles, more of them, or even figure out what they should be writing about at all. Big Social networks were looking for new ways to make money off the data they were collecting so they gave us so much access in the hopes we could make use of it, become dependent on it and then they would charge us as much as they could.
With that data, We were able to build AI-driven tools to detect news events before any of our major competitors even knew about them, the idea being, if we were the first to write about it, Google and everyone else would give us the lion's share of the traffic and the resulting advertising revenue. We could also figure out what was trending before it was trending.
So much data, served on a silver platter, I thought what if that was applied to the crypto market? Could we get the jump on market-moving events? We read research articles with similar ideas, they presented really well and then concluded abruptly with no follow-up articles. That was our first tip-off that we were onto something. I used my honed skills and understanding of that landscape to develop some experiments and the results were very compelling, similar to what we saw in those articles. But there was no time for a new project. I was also 2 years into an MBA that I do after hours till my eyelids refuse to open. Long gone is any resemblance of a social life. Migraines would ensue if I missed a coffee and my idea of romance was flirting with a new API or data set, so the idea of doing anything on top of that made me queasy.
Elon Musk tweeted and set the whole crypto scene on fire, tweeted again and brought it to its knees. Time to revisit this idea I worked on some years ago! Fast forward, I am refreshed, ready to start a new project and give it my all. I Want to take my time and not rush.
Remember Cambridge Analytica? Donald Trump's election campaign? It showed us how powerful data sets with the right analysis can be, and with that, the social networks had to take a very hard look at themselves and since then, that data has been really hard to get and rightfully so. I liked the challenge though and started collecting data anywhere I could get it and was able to get in early on the first pump of RVN based purely on social analysis.
And with this data, and some good money made, I was able to start RedSeaCrypto and show the earlier members of my talented team something compelling enough for them to dedicate some serious time to.

🔥Describe the process of launching or preparing to launch RedSeaCrypto.
M: We haven't launched yet. We don't even have a website.
Rather than spending our energy on a website and building a product, we decided to first spend it trying to hone our signals and systems. Alongside this we started building up a community to validate our data, so much confirmation bias exists in trading, so we wanted to be sure that we were not getting drunk on our own kool-aid.
Over the past year, we learned a lot. First and foremost, our data is not a money printing machine. It's very valuable, but not without risk. We have realised that we do need a website! It helps build credibility and trust. We have even been knocked back by certain providers because we don't have one. So that should be coming soon :p
Building community has been a challenge, getting people to trust you and believe in what you are pushing is very hard, especially in an industry rampant with scams and fly by night operations. Succeeding in this and reading about the value you are providing to the community people has been very rewarding.
We are self-funded and host our own servers, estimated costs from AWS to run our workloads was around 150k per year, whereas our server hardware only costs us 10k. It's a bit of work to manage, but we feel that money could be better put somewhere else.
None of us are getting paid and all contributions are either by the core team or our great community.
Keeping costs down, in general, is good, we don't do any paid advertising, or pay for any collaborations, I feel that doing that is a shortcut and figuring out more organic ways to grow is longer-term sustainable as it requires having a good product or good marketing.
Using your community to do your marketing for you with the idea of some kind of reward is something I don't really like about the crypto world, it makes it a lot harder to see who is genuine and what is actually valuable, we hope we never have to do this.
🔥Are you looking for investors?
M: Yes, while it's not imperative, I feel the right investor would really accelerate things for us.
🔥Take us through your daily process of what it is that you do.
M: There are about 10 of us that make up the core team, a real mix of specialists and people who are using this project as a way to gain skills in the industry, some are crazy deep in crypto and others made their first purchase after getting involved with us.
Spread across 3 sections: Data, Community and Apps. We all share ideas and work closely together, I stay on top of things, mainly by removing obstacles and enabling what people are trying to do rather than controlling things too much. I think that for this to work when it's bigger, it's going to require everyone involved to be self-directed but work together to achieve a unified vision.
We all still have our day jobs. I do look forward to the day where we can set sail to focus solely on RedSea, hopefully not too far away.
My days are usually:
I wake up at 6:00 am.
I do my best not to look at my phone and check the state of the market, crypto does not sleep, but we have to, ahh!.
Go for a run with my dog, who will then spend the rest of the day pestering me to take him for another one.
I drink a strong long black (Americano) and get stuck into it. Time to check the market, am I up, down, are RedSea's signals tracking well, what did they miss. Forward all that information onto the marketing side of RedSeaCrypto.
If its a weekday I work on tasks via Trello, this involves:
Building our app,
Business admin,
Meeting with team members,
And interviewing users and getting feedback.
9:30 am — 5:00 pm — I work my day job. I have a senior role in a big enterprise, it is very challenging. But not in the same way as RedSea. It helps that the work is very different to RedSeaCrypto, it keeps things varied.
5:00 pm-7:00 pm is reserved for dinner and spending time with my partner.
Depending on the day I might continue to work on RedSea till 12:00 or play catch up on my social life.
Might be a good time to say, it's not just you who does a startup, it's also your partner and people who are dependent on you for things, as the sacrifices you make for it leave less for them also, juggling this is a very hard part, and really turns the pressure up. I guess the same could be said about anyone heavily invested in Crypto also.
🔥What has worked to attract and retain users or customers?
M: We don't have customers yet, and mainly have been interacting with our community to validate our product. Marketing is really hard in this space, with every 5000+ cryptocurrencies and who knows how many NFT projects all competing for the same set of eyeballs.
We want to be long term sustainable, so we avoid a lot of the marketing practices that are employed in this space. Such as, "invite 3+ of your friends to get access". Or sending people on "missions" to hype your posts and gain XP that will be valuable later.
We're focused on building our community, mainly through our Subreddit and Discord, we are using the whole exercise as a way of building our marketing skills, capability, and learning, for when we release our product. We have a strong and engaged community and we know what works and what does not.
Our approach is to post our data, at this stage, we just want to prove we have it and that it's accurate enough. We have rules not to talk negatively about any other project and to try and be objective. When a smaller coin or project has positive data, we celebrate that success and share that with them. That seems to have worked well for us and we have attracted new members to our community from theirs.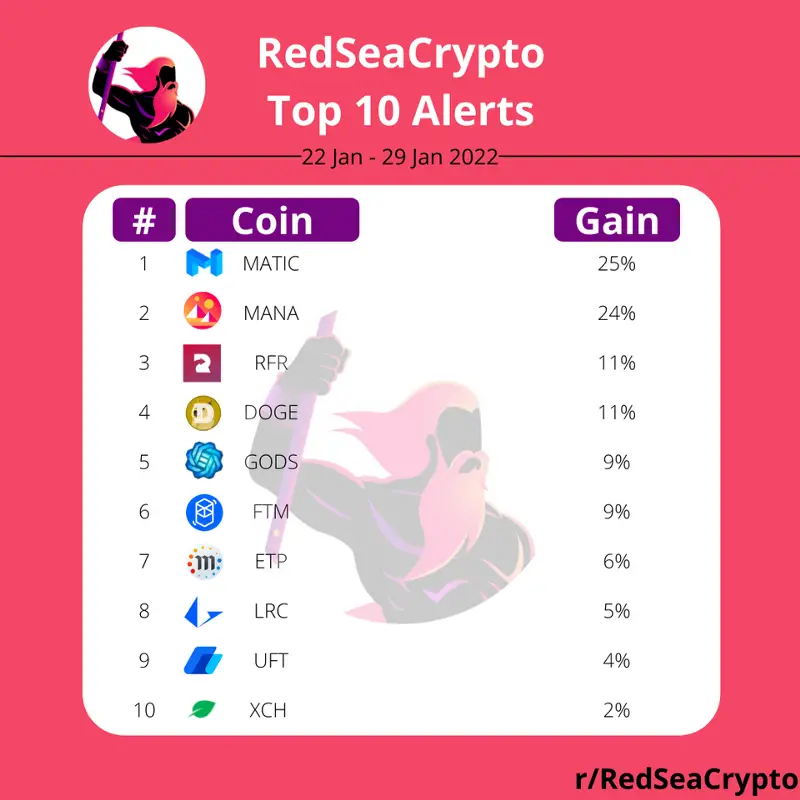 🔥Why use AI/ML and social analytics to develop your alerts?
M: There is a lot of data, so many coins\tokens with their own nuances to really stay across any other way. Deep learning is good at identifying all of this. To try and look at all coins through one lens may work for some in certain market conditions, ML\AI models are adaptive and flexible because they are not made up of fixed calculations, rather they get a feel for things and are constantly re-calibrating with new information.
We really do think AI-assisted trading is the future for your average trader and we hope to lead the way on that front.
MACD and RSI are great tools but think of a world where you have proprietary custom indicators that are trained specifically on the stock you are trading on and not a one size fits all rule. That's where we want to live. Building them and providing alerting mechanisms so you have somewhere to start, it's a lot more efficient that way.
Such as:
The relationship between social chatter and token price with models trained to filter out trailing signals.
Our confidence the price of a token will increase or decrease in X days, or X hours.
Crypto market analysis and predictions. Think fear and greed but with much higher resolution.
And many more still in development.
🔥What will the solution look like?
M: It will be a web application, similar to the screenshots posted below. You will get alerts on your phone and be linked straight into a simple easy to read dashboard to analyse data on why that alert came to be.
We hope to have 3 main sections, one to show all the different alerts that have happened in the last week, organised by type of alert. Another to show you how the whole market is doing, is it in a downtrend, is it coming back, where the bottom might be, what index is recovering \ crashing over the others.
And finally, the main screen which shows you our ML models applied to the crypto you have chosen \ has been linked to an alert.
We hope to also open up annotation, so users can contribute their thoughts and add their own intel (that we moderate and keep clean!).

🔥What will the pricing model look like?
M: Simple, pay per month \ year for access. We hope to measure the value we are giving this way, if it's good, people will pay for it and if it's not they won't.
Creating a coin? That will probably lead us away from our purpose and could compromise our product and our focus.
🔥Do you have plans to expand this service into other areas, like sports maybe?
M: Nothing on the cards as of yet, we are pretty passionate about the crypto space. But anything is possible
🔥How are you doing today, and what does the future look like? Let's talk numbers!
M: It's still early days for us. I'd say we are well and truly in our initial stage. Our subreddit has almost 1k subscribers and we have not even tried to sell our product yet.
If we add up all our views across all of our platforms, we get around 40k views per month, which I take my hat off to the community team for, they are doing a great job. It's nice when other projects start copying some of the things you do to raise awareness.
In the crypto industry, it is really hard to get people to trust you, there are so many scams and rug pulls, so people who believe us and send us messages of positivity go a really long way and keep us motivated. We are implementing a code system so we can keep track of who were our first believers. We hope to pay them back someday when we are bigger as they were imperative to getting us this far and hopefully to the next stage.
Most of our energy thus far has been building our data capability, which I think is the absolute core of our business. Here is a redacted view of what we see against any specific coin.

🔥Through launching RedSea Crypto, what is something you have learned that surprised you?
M: Diving into the industry, great how many different personalities I would meet, from all walks of life and different sized bankrolls, very unsuspecting. Probably the closest I will feel to Neo when he took the red pill and went down Morpheus's proverbial rabbit hole.
🔥Mistakes were made. What were they and what did you do?
M: The biggest mistake, similar to most in crypto, was not starting earlier. I started this journey 6 years ago, back then there was more data, fewer players, and much lower hanging fruit.
🔥What have been the most influential things in your life that affected your project? This can include books, podcasts, or people?
M: The Web We Have to Save, article written by Hossein Derakhshan — I think we've another chance at that, saving the web, with crypto. It Reminds me of the Internet when I was growing up, before the Facebook's and Twitter's of the worldwide web, trying to control everything and keep you in their world.
Zen Mind, Beginner's Mind: Informal Talks on Zen Meditation and Practice — Zen philosophy has done more for me than any productivity book.
🔥Do you have any advice for other creators, entrepreneurs, or developers who want to get started or are just beginning?
M: I guess this would be for everyone who is busting their ass trying to get somewhere, here is a great write up from someone who did and got throat cancer along the way. Really gave me some perspective and allowed me to keep things balanced.
Long term sustainability should be a priority and considered in everything an entrepreneur does, from their practices to that of their businesses and products. You don't get unlimited chances in life, so you don't want to ruin great things trying to overcapitalise on them, rush them, or lose sight of everything else in its pursuit. That's not sustainable.
Sometimes you're ahead, sometimes you're behind, the race is long, and in the end, it's only with yourself.
Just because it's already done, does not mean you should not do it. The bigger a place gets, the harder it is to change, the more out of touch it becomes, the more tied to old ways and sacred cows it is. If you think you can do it better because you think it should be better, then that's more than enough reason.
Get the data yourself. You don't know what people are doing with it, especially when it's given to you for free.
🔥Where do you see the blockchain, cryptocurrency and decentralisation space going in the next 5 to 10 years?
M: I like to think we're still in the "wild west" phase. So many things to list. I think it's only the tip of the iceberg. One thing I will say is it will come in many forms on many different layers, from geopolitical to interpersonal, just like everything that went digital transformed everything. Blockchain & decentralisation will \ already are being disruptive, just not in the same way.
🔥Where can we go to learn more?
M: We are really just getting started, and want to have a big community focus, dropping us a like or a subscribe will go a long way! We hope to be big and it would be a great feeling to know you subbed us when we were < 1k.
https://reddit.com//r/redseacrypto — Our main community ( a sub here goes a long way for us!).
https://discord.com/invite/tvfhp3rTBr — come hang out with us — happy to answer any of your questions.
https://redseacrypto.eo.page/5vxrv — Sign up to our mailing list if you want our spam — we keep it minimal, promise.
https://twitter.com/_RedSeaMoses — to get some of our automated alerts.
https://twitter.com/_RedSeaCrypto — our official Twitter channel.
https://www.instagram.com/redseacrypto/ — Instagram.
🔥Thank you, Memphis!
Want to know how you can support Crypto Fireside?
Sign up below. It's free and easy 🔥.