COVID Put This DJ Out of Work, so He Created an NFT Art Gallery
🔥Crypto Fireside #9 — Interviews with crypto people.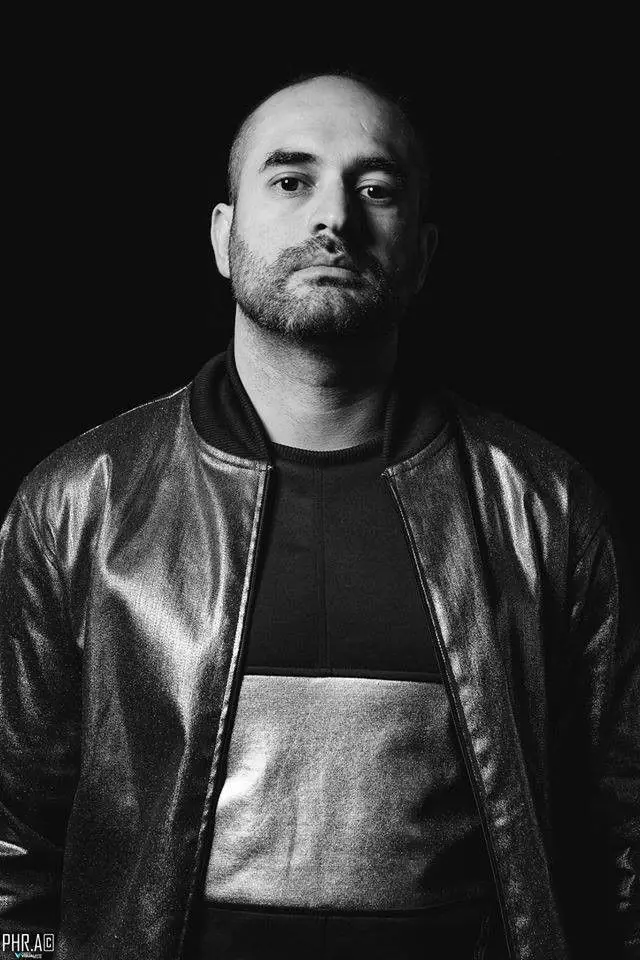 🔥Crypto Fireside #9 — Interviews with crypto people.
🔥Hello! Who are you and what do you do?
DO: Hi guys thanks for the invitation, my name is David Ordonez a.k.a. Ordonez I'm a DJ & producer for almost 20 years now, I am the creator of Galeria NFT, it's a gallery that brings people mainly from third world countries to the NFT space, we have several projects with several artists Crypto Ravers (that's me), Ivan Casanova Awesome NFTs, Cute As Fuck (Moko ko studio), Esepanncho, Tuga Lines, Dither Art are some of the projects we are working with at the moment.
I think all of our projects are amazing because we work only with pro artists but the one we are focusing on at the moment is Ivan Casanova's awesome NFTs, it's something that I haven't seen yet on the Wax ecosystem and I'm really excited to bring his high-quality colorful NFTs to the world.
We haven't been around for a long time but we have captured the eyes of the NFT enthusiasts by bringing high-quality artists into a world that is filled with people trying to make a quick buck out of anything they can find online.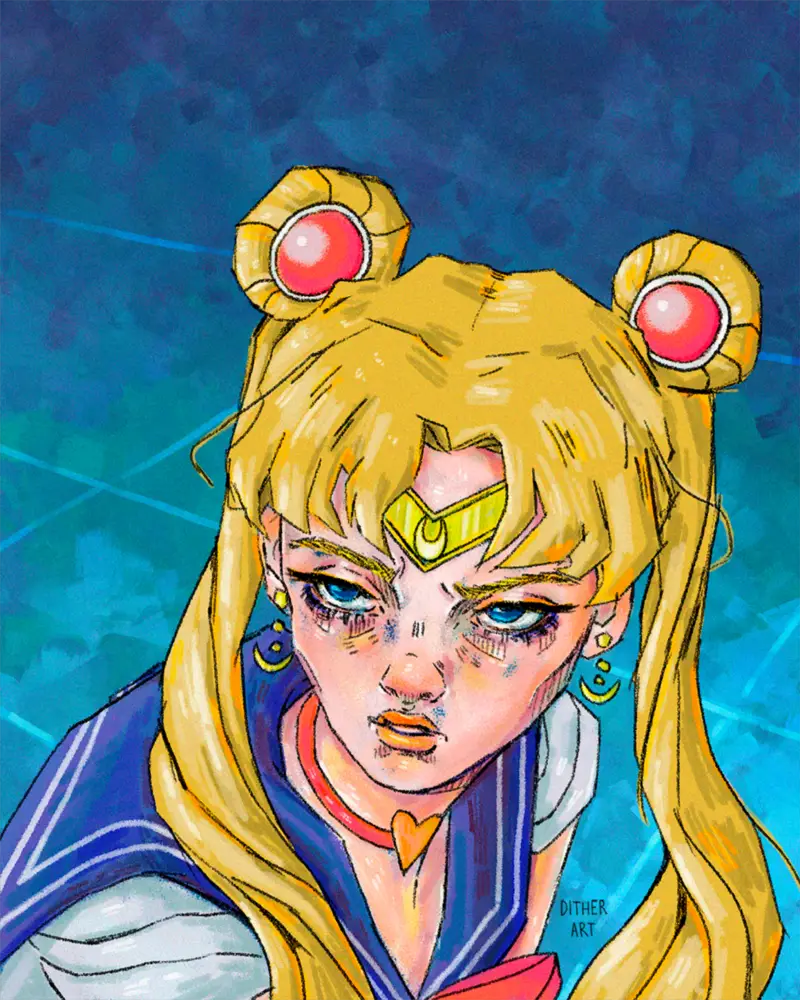 🔥Galeria NFT is a digital NFT art gallery.
DO: Yes, it's an NFT gallery, so the thing is, in countries like mine cryptocurrency is mostly considered a scam, it's not so well known, and it's really hard to buy cryptocurrency most banks have credit and debit cards blocked from exchanges. Because I know about the crypto space and I earn money from my music projects, money that is outside my country, I can then buy crypto from outside of Ecuador.
I approach artists most of them are my friends or friends of my friends I even got my cousin working with the Galeria, they give me their art which is usually collecting digital dust on platforms like Instagram and Behance and I get them revenue from this work that is already done, once they see things working they are willing to do works that are oriented to the Atomic Hub platform. This is when my knowledge becomes handy again because I know how this platform works so I guide them in the correct direction to create more appealing works for the public on Wax. We have to keep in mind that the way Atomic works is not the same way stuff like OpenSea or Nifty Gateway work.
Since I don't have any work right now because of the pandemic I dedicated my time to promoting their works all day long on Telegram, Discord, Twitter, and different social media, also getting support from influencers and searching for interviews and podcasts to showcase their art.
We split the earnings but the beauty of my proposal is that most of them haven't ever generated income from their art they usually just make it for fun or to promote the fact that they are good but usually they end up working making flyers or designs for retail stores so it's a no brainer for them as well.
🔥What's your backstory and how did you come to be involved in the NFT space?
DO: When we were under lockdown Freiboitar a close friend, also a house music DJ and producer told me to buy a coin called Ethereum that I could make a bunch of money out of, of course as you might imagine I had no money at that moment since the pandemic left me and my family under a really bad economic situation (it's been 1 year and 3 months and still going without gigs or events to promote for me) so I told him you are f*cking crazy!, however, he insisted and told me he will give me 30 Euros worth of a coin called ADA for free until I can pay him. That 30 went to $175 in a couple of months so I started investing in cryptocurrency, later on, I found the NFT world through him as well, I didn't think it was something that could work but I started to see the big news about people like Beeple and stuff, and I realized through my 20 years of creating music events I knew a bunch of really amazing artists that I have worked with for flyers and promotion and I realized they might be in the same shitty situation that I was, so basically they had the art, I had the knowledge about the crypto world and how to promote events so it was a no brainer for me.
Like most people I started trying to sell their stuff on OpenSea (The largest NFT marketplace so far) sadly after 2 months of trying I didn't sell a thing and I spent a couple of hundred dollars on fees. I was about to give up but on Facebook, there was this girl called Christine that was liking and sharing my stuff all the time and she suggested I should move my stuff to the Wax ecosystem (Worldwide Asset Exchange). I thought I will give it a try, I watched a couple of Tutorials from Crypto Stache and took one of the cheaper pieces that I had and minted it on the platform. I sold a few on the very first day so I decided to move my collection over there and here we are now.
🔥It sounds like Covid hit your industry hard.
DO: Well, it totally changed my world actually, I was saving for the entrance payment (deposit) on a family home. Only because of those savings was I able to hold my family together for like 10 months after this my father started helping me out, you see in Ecuador there's absolutely no help for anyone only 200k of the poorest families in the country got $120! Yes, a $120 aid check to survive this whole year.
I was touring outside Ecuador I had gigs in the USA, and Europe, and I had a tour in Mexico, and Peru in May 2020 which got canceled so I was doing well pre-COVID, I've been working on this for 20 years and so I was starting to see good results but obviously, COVID turned my world upside down.
🔥Take us through the process of what it is that you do day-to-day.
DO: Every day I take a quick look at the markets to see how everything is moving when the market is dropping you have fewer sales. So far I've been using it as a cue for whether we should release something strong that day or not. But I think that way of working it's not going to be around for me for that long, now that we are bringing bigger collections, games, packs, and stuff we are changing the strategy because we need to promote things in advance.
The lucky thing is that when I started to DJ I had a degree in System Engineering so I have a background that helps me create NFTs, Packs, and Blends, also I'm the person that is working on the site, updating it, and have some basic knowledge about photoshop and illustrator as well.
Every day I talk to my artists especially about upcoming collaborations with some influencers from the Wax platform like Kenn Bosak and Crypto Stache to help them get known in the community before dropping the main collections. We just did one with Esepanncho that got sold out in less than 1 minute and another one with my Crypto Ravers project that also sold a couple of thousands immediately.
On Atomic Hub (which is the main market of the Wax blockchain) the collectors are mostly people that like card collectibles so when I get stuff from my artists it usually looks like this (below). And I'm in charge of making variations of the cards for the packs to have different rarities.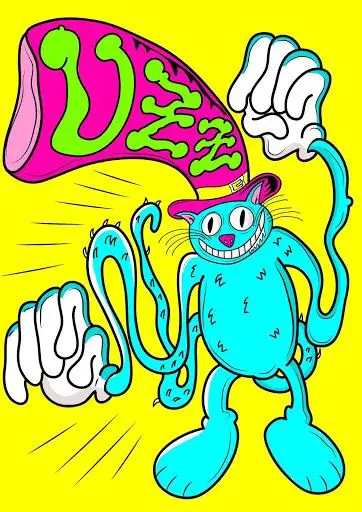 🔥Describe the process of launching or starting Galeria NFT.
DO: Since I already knew some of these artists I started by getting a decent amount of them together to work with. I approached my cousin Dither Art first and some friends of my wife when I had around 20 artworks I started minting and selling them although I wasn't selling on OpenSea.
There wasn't a launch or anything because, to be honest, I didn't know anything about selling art or NFTs before, and I had no community to promote it to. People in Ecuador don't buy NFTs so I had to start everything from scratch. When I moved to Wax a lot of people started to notice my artists and I became part of the community and sales improved.
I learned that I had to change my perspective on how to sell NFTs from the original idea I had while using OpenSea which is an auction style and trying to sell a 1/1 as high as possible versus the Atomic Hub way where the best strategy is to sell in bulk make packs and collectibles at lower prices.
🔥Since launch, what has worked to attract and retain customers?
DO: Well the first thing that's basic for me is to always provide high-quality art. I think the main reason why people are focusing on our Galeria is that they see we are pushing professional artists, and original ideas, we are not trying to make a quick buck off a picture we took with our phones or something you find on the web, even when we release fan art we always push the artist's unique touch.
My advice would be just to make unique content to give the collector an aggregate value over the thousands of people copying stuff like Crypto Punks and other popular projects.
So far we are working on Telegram, building up our community, and working with friends' communities as well, now that we are starting to put out bigger collections we are trying to find interviews on podcasts, influencers' help, banners on some of the main sites for the Wax ecosystem, and so far I've realized that this is the way Wax works, it's not a mainstream blockchain like Ethereum so the approach of promoting has been more intimate and closer, it requires countless hours in chat rooms making connections and getting your art out there.
Here is an example of the artwork for our upcoming Ivan Casanova Collection.

🔥How are you doing today and what does the future look like? Let's talk numbers!
DO: We are in the early days of this project we have a lot to learn but we are trying to do it quickly, we are always working on new collections, new artists, and new ways to give our NFTs additional value over the rest.
Ivan Casanova's collection is ready, we are currently working on several collaborations with influencers on the blockchain, the Cute As Fuck collection is moving, The Weirdlings collection, a Card Game with Esepanncho, we have massive collaboration with the people from Yoshidrops (also Upliftworld) for our Crypto Ravers NFT Record Label.
Our current goal is to find partnerships with other companies that allow our NFTs to have that extra something that gives them purpose other than the amazing artists such as staking NFTs or having them be a part of a game, there's so much art out there these days that if you can give it a use case you are one step ahead of the rest
We are looking forward to making our community bigger and putting our artists on the map!
Personally, I'm doing OK now still not out of the woods and we are only a couple of months with the Galeria NFT and we started seeing great results instantly, so in the end, even if it's weird to say I thank the pandemic for showing me the crypto world, if this hadn't happened I would have never got involved in investing in tokens and much less on NFTs. If things keep escalating the way the Galeria is growing it will soon result in a way better business than the one I was running before, I think I could even do the DJ and producer thing for fun using the earnings from my gallery and crypto investments.
🔥Through starting Galeria NFT, have you learned anything particularly helpful or advantageous?
DO: Don't think that the platform with more people means it's easier to sell. I think in the NFT world most people get blinded by the big ETH platforms, and the news surrounding them, and don't realize you can find your niche in the smaller blockchains with a smaller yet more helpful community.
Anyways, those sorts of mistakes eventually pay off if you know how to learn from them, those mistakes were the ones that drove me to the Wax blockchain and to meet people like Kenn Bosak, Crypto Stache, the Hivemind community, and a bunch of other amazing people that now I can call friends that helped me in the process of selling my artists work.
I think a good piece of advice in life is to be able to stop and look at the whole picture and decide whether you are doing things right or you can improve on them.
🔥What platforms and tools do you use for your business?
DO: Everything! From Photoshop and Illustrator to cellphone apps to WordPress, Telegram, Discord, Reddit, and Instagram. At this point, if you aren't able to use all the tools in your favor you might be losing precious time, sales, etc.
🔥What have been the most influential books, podcasts, or other resources?
DO: Well since I started cryptocurrency and NFTs I've been watching lots of podcasts every day, Bitboy and Altcoin Daily being the main ones, actually, because of Bitboy I took my first glimpse at the Wax blockchain because he usually has Crypto Stache as a guest and Crypto Stache is the go-to when it comes to tutorials to get started on NFTs, especially on Atomic Hub.
I think the person that inspired me the most is my dad, I've always seen him pushing to get the best for the family even if the times were bad.
🔥Do you have advice for other creators, entrepreneurs, or developers who want to get started or are just starting out?
DO: As I said before be original, try to bring something to the game that hasn't been done before that you think people can relate to and become a fan of.
Try to find your niche. In the art world, something that sucks for one person can be amazing for another person. It's important to generate a community, especially in the beginning I think due to the big news of artworks selling for hundreds of thousands of dollars people think that they only have to mint one thing and that it would sell right away.
🔥Where do you see this entire crypto space going in the next 5 to 10 years?
DO: This is an absolute game-changer, I hope every day that cryptos and NFTs have the outcome that is intended, coming from the music industry background and realizing how unfair the game is for us, I have a couple of million plays on platforms like Spotify and Apple music and I just got like maybe $1000 since 2015 so as an artist I think we have a big opportunity here to finally get a decent income out of our art.
I think cryptocurrency has a never-seen opportunity to improve the quality of life of millions of people around the world, improving a big amount of outdated ways to do things usually controlled by huge wealthy individuals that sadly do with the world as they wish.
Can't wait to see what the future brings but for the time being it has surely brought me a new opportunity to sustain my family during these complex times while helping my artists do the same with theirs.
🔥Where can we go to learn more?
DO: https://galerianft.art/
https://t.me/joinchat/koLM4UU_woxhMTRh
https://twitter.com/galeria_nft
info@galerianft.art
🔥Thank you, David!
Want to know how you can support Crypto Fireside?
Sign up below. It's free and easy 🔥.